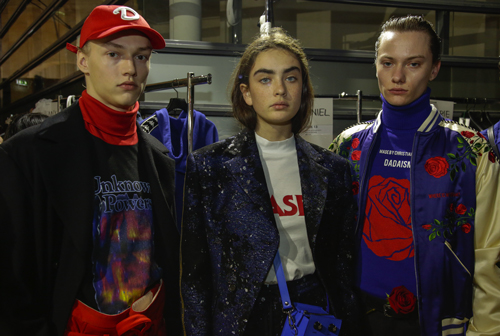 Christian Dada Fall 2018 Paris First Looks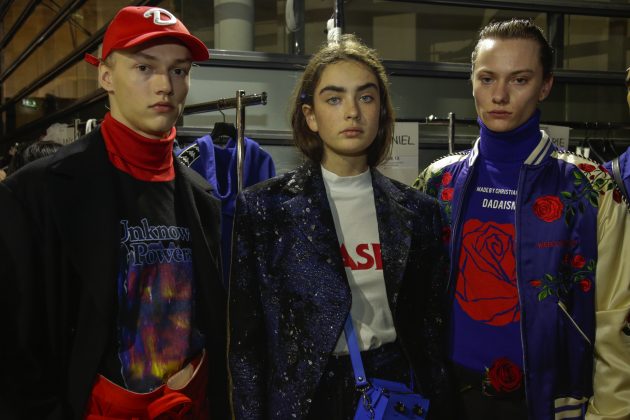 Images: Paolo Simi for ESSENTIAL HOMME.
Roses were a repeated theme in the fall presentation for Christian Dada, amplifying the romanticism of the line. Flowers the displayed around necklines, as pendants and in subtle details, peeking beyond a coat sleeve, further revealing –quite literally– the cinematic and slightly surreal tone of the collection that was reportedly inspired by a David Lynch quote. Shirts were left billowy, while a pop of print and sharp graphics printed on jackets and sweatshirts showed harmony between hard and soft.