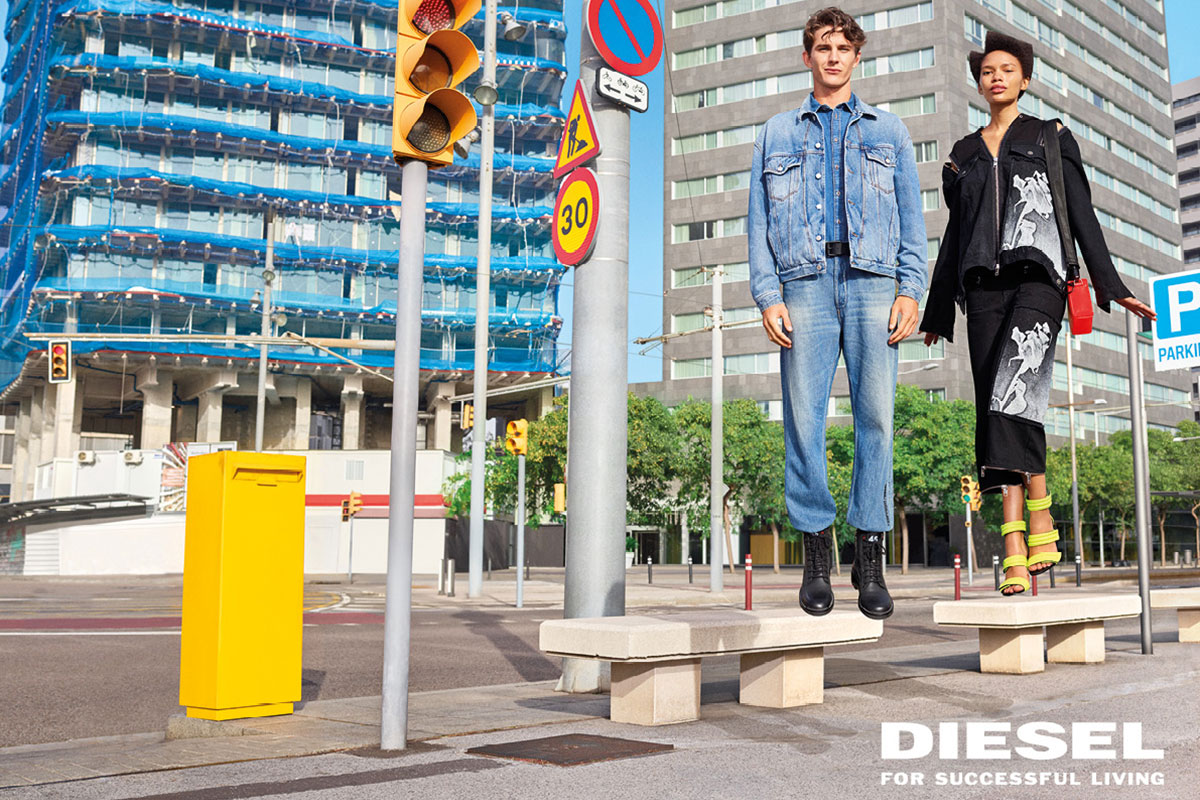 Check Out Diesel's Super Spring/Summer 2020 Campaign
Diesel is bringing back its famous "Successful Living" tagline for Spring/Summer 2020. First introduced in the '90s, the motto was created by founder Renzo Rosso, who saw customers as equals, and quickly took off. Rosso also wanted to share his brand ideals of irony, provocation, eccentricity, and kitsch with these words — safe to say, wearing Diesel meant you were doing something right.
Reviving a classic, Rosso is now promoting uniqueness and individuality with a side of not taking oneself too seriously. The campaign is accompanied by a film by François Rousselet featuring a modern-day superhero still learning the ropes. Frustrated, he takes a moment to meditate and relax and performs the act in his trailer. Ultimately, the entire message focuses on the confidence that comes from within that gives one strength, and also the irony of the circumstances. Diesel wants to be part of every day, to be relatable, and there no matter the situation.
Watch the video campaign below: