View Gallery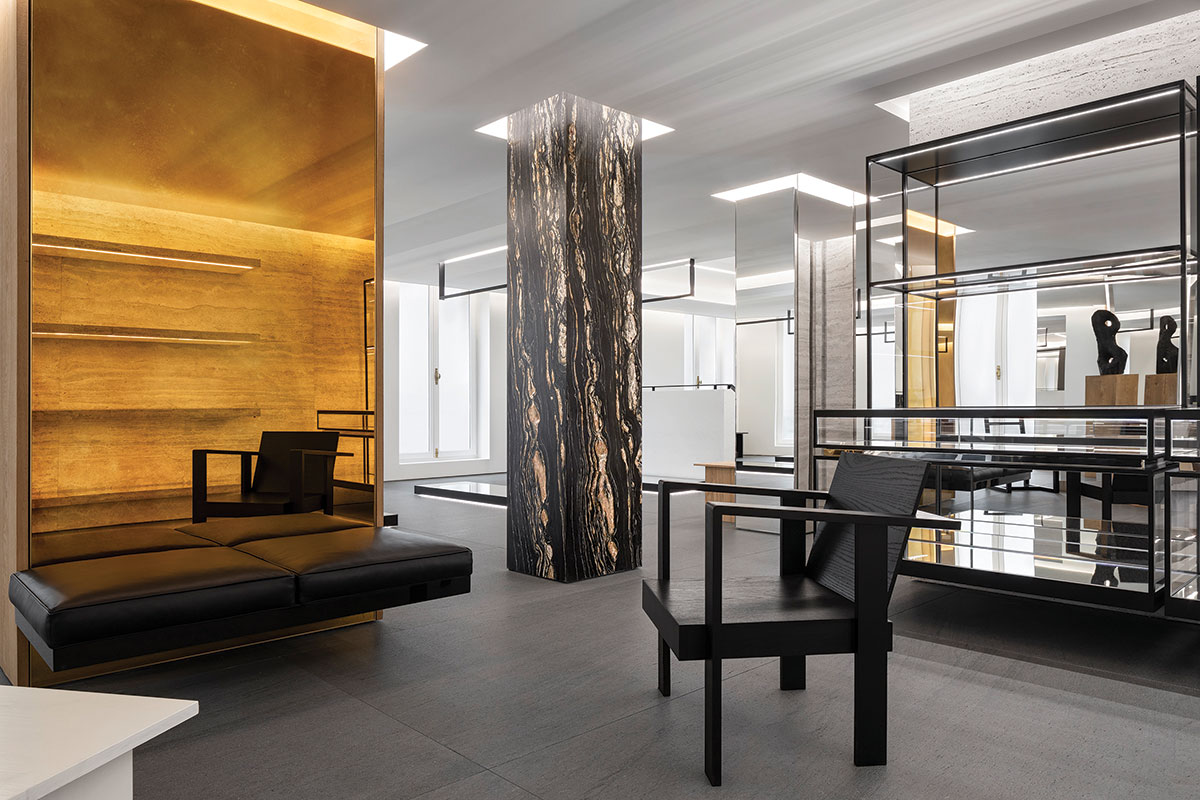 Check Out Hedi Slimane's Celine Retail Galleries
Celine has rebranded its boutiques, furnishing each outpost with salient art constructed by designers scouted from around the world. Curating the finest work from leading artists, each piece is available for purchase, further blurring the worlds of art and fashion.
One of the stores in Paris features work from American artist Rindon Johnson—the leather and rope sculpture explores the connection between lived spaces and memory. At another store, a collection of tall and porous wooden sculptures by Berlin-based artist David Adamo are displayed in the store's center, each resembling the creation that comes with decay.
In Los Angeles, the expansive flagship features bold pieces from British artist David Nash and Virginia Overton. Each piece is constructed from natural materials that echo the landscapes of the West Coast.
A snakeskin-mimicking column protrudes from the Tokyo store. Designed by Canadian artist Elaine Cameron-Weir, the metal, and enamel sculpture is inspired by mutation and regeneration.