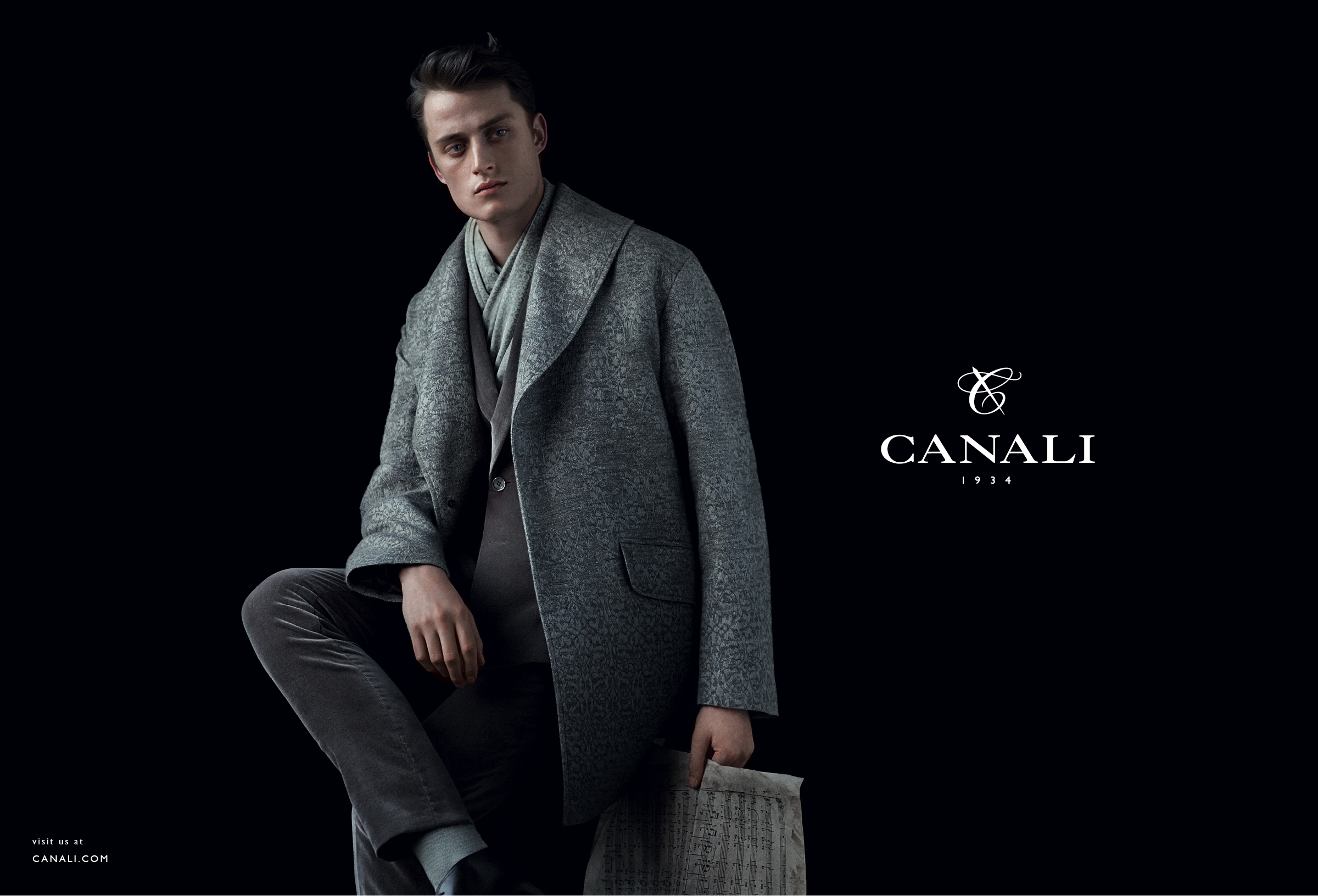 Canali's Romantic Fall/Winter 2014 Campaign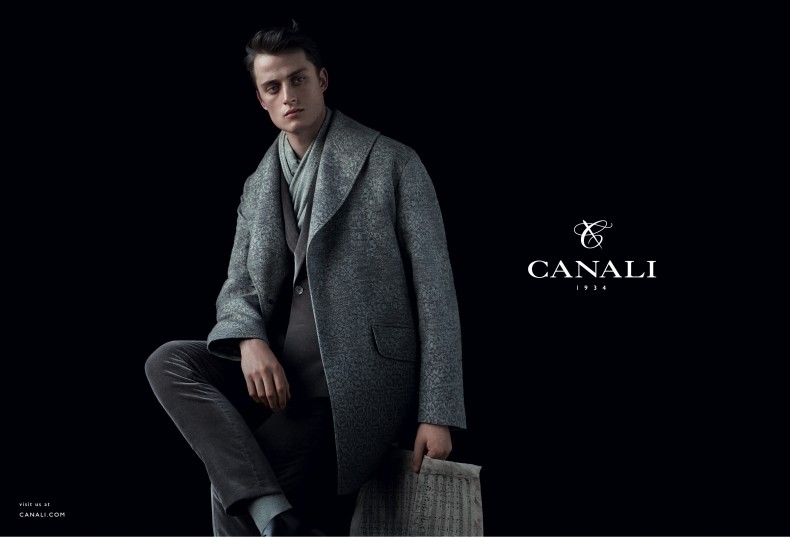 Image: Canali.
The recently launched Fall/Winter 2014 ad campaign for luxury menswear brand Canali showcases the label's classic silhouettes infused with slight touches of modernity, set against the backdrop of natural light and subdued color. Shot by famed photographer Julia Hetta, the campaign finds its star, model Bastiaan Van Gaalen, outfitted in some of the brand's most luxurious offerings for the upcoming season. Highlights from the campaign include a shawl-collared cashmere coat (shown above) loosely tied above the waist, an icy-blue hue that appears both in solids and patterns on impeccably tailored suits, and small details like a thin scarf draped beneath a velvet blazer or the slight peek-a-boo of a pocket square.
The new collection was inspired by Venice, and the portrait-like images in the campaign use elements such as Van Gaalen holding a tattered piece of sheet music and posing beside empty art frames to harken back to the artistic and romantically charged days of the classic dandy. Canali's complete F/W 2014 collection will be in stores later this month, but in the meantime, scroll through the images above to see what every best-dressed man will be wearing this season.