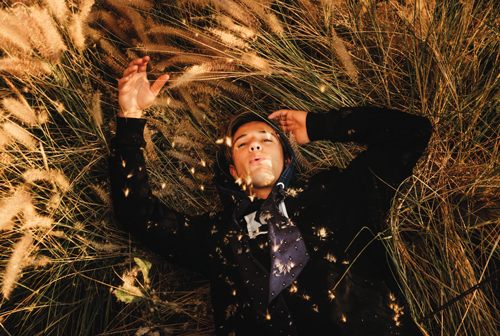 Cameron Dallas: Reigning King of Social Media
To celebrate the end of summer, this week we're publishing full cover stories from past issues of ESSENTIAL HOMME. Today, social media star Cameron Dallas discusses how he navigates his blossoming IRL celebrity.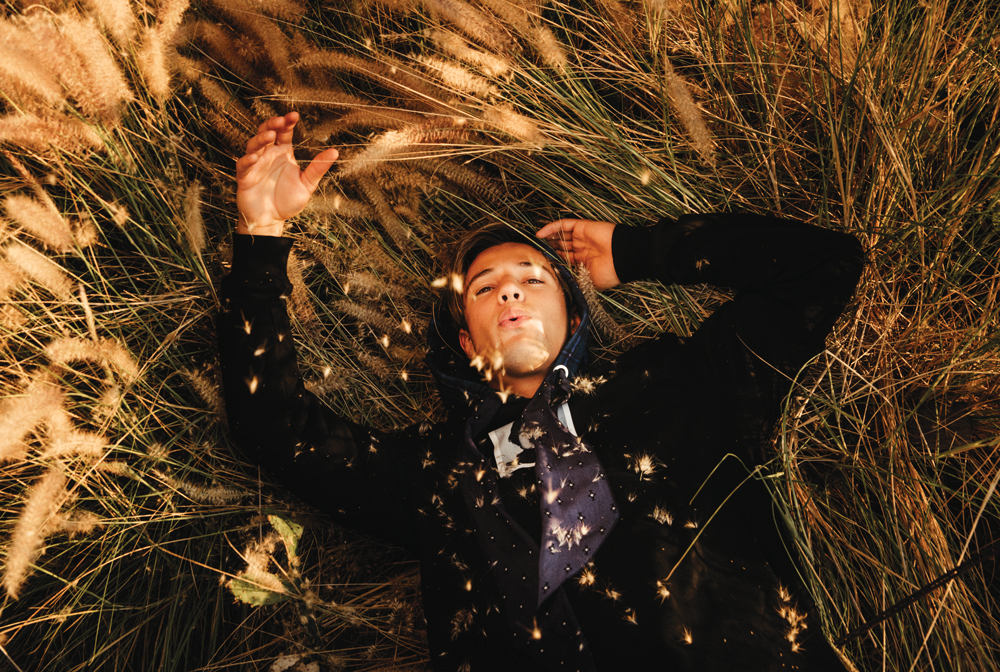 Shot by Austin Hargrave.
Styled by Jason Rembert.
Words by Jonathan Shia.
In perhaps his most popular YouTube entry yet, Cameron Dallas does little more than sit for stitches. The social media superstar had cut his foot after stepping on a tin lid while filming with fellow vlogger Nash Grier. "Real talk, call 911 or something!" Dallas exclaims on screen. Narratively anticlimactic, the scene continues as the pair tries to lessen the gush. After heading to the hospital in an ambulance, Dallas grips his friend in pain while the wound is sewn up. That the video has been viewed nearly 18 million times (and counting) is reflective of what young fans have come to expect today—intimacy, humor, and a healthy dose of embarrassment.
Now 23, Dallas labels the video a "freakout," confessing to a somewhat overblown reaction. But exaggeration is the natural language of social media, where melodrama only increases the chances of getting memed. The art of being a celebrity in 2017 requires openness and constant availability, whether you are Beyon- cé announcing your pregnancy with an elaborately arranged photo- shoot or a teenager from Southern California asking the doctor if you'll have to "wear crutches."
Since the hospital visit back in February 2014, Dallas has come a long way. With 5.6 million subscribers on YouTube and over 20 million on Instagram (now the most important platform), he has parlayed social media stardom into a web that now encompasses music, movies, his own Netflix series, and a new role as the face of Dolce & Gabbana. His is a fame that could not have existed even five years ago—before social media became a global pastime and a fount for new talent of all kinds. While there is no denying that Dallas' boy-next-door good looks have leveraged his success, his status as one of the most prominent YouTube crossover stars proves there's something more to the young adult. "I'm constantly surprised by what you can achieve through hard work and perseverance," he says. "It's crazy, the opportunities are endless."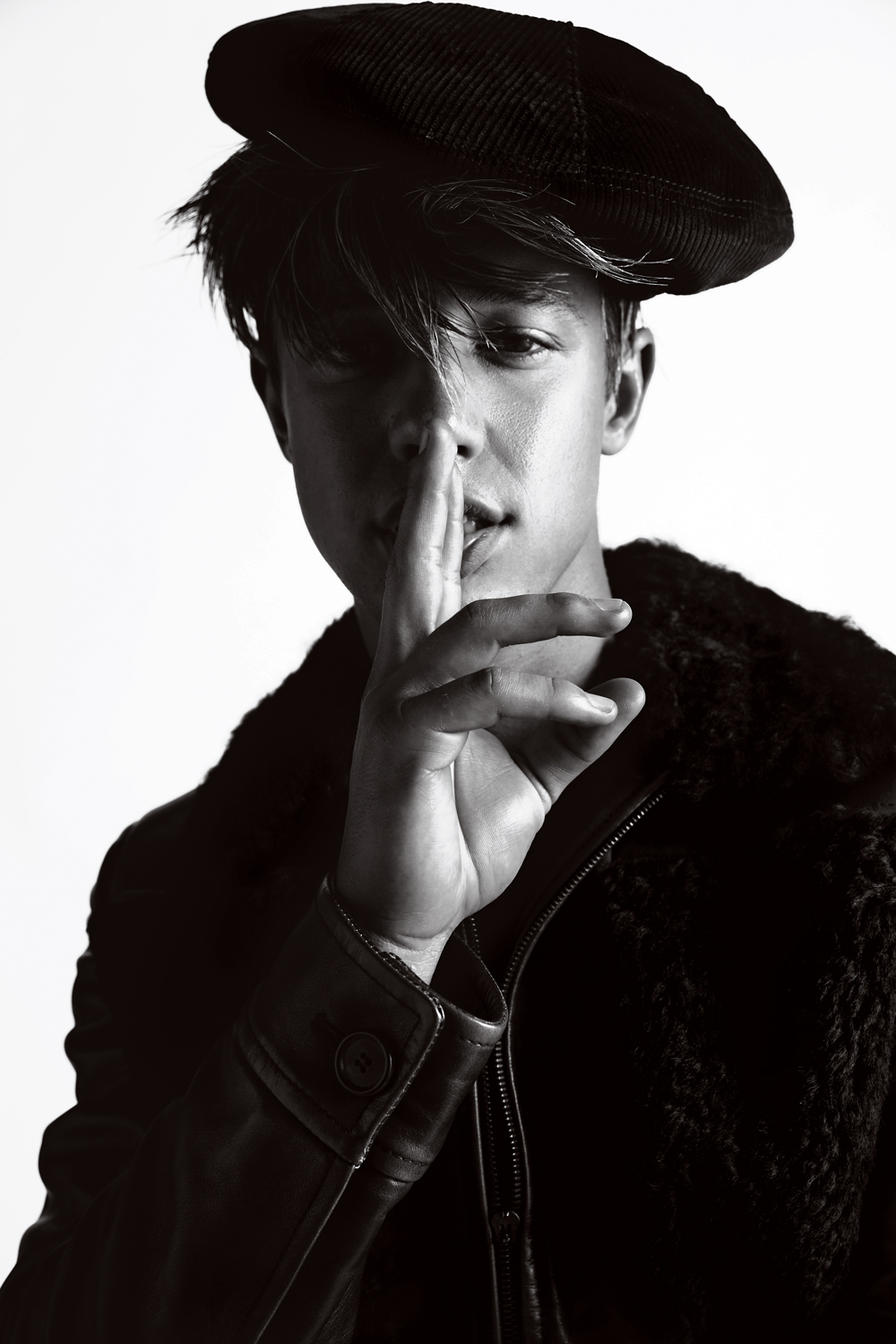 Dallas first started this social media journey in 2012, posting carefully curated photos of himself and funny videos that involved pranks and gags on Instagram and Vine. He says he never imagined back then that it would become a career, but rather that he was drawn to it for the same reasons any other teenager would be. "I just did it because I wanted to," he laughs. "I did it to have fun."It wasn't long before Dallas began collecting his first fans, moments he recalls as "really special." Without the layers of management and PR that celebrities from film, music, and sports are protected by, young social media stars are prized for their intimate connections with these rabid followers. Speaking directly to their fans—more often than not teenage girls—these new superstars are rewarded with passion and loyalty, something Dallas mentions he is careful to honor: "I love connecting with people directly," he says.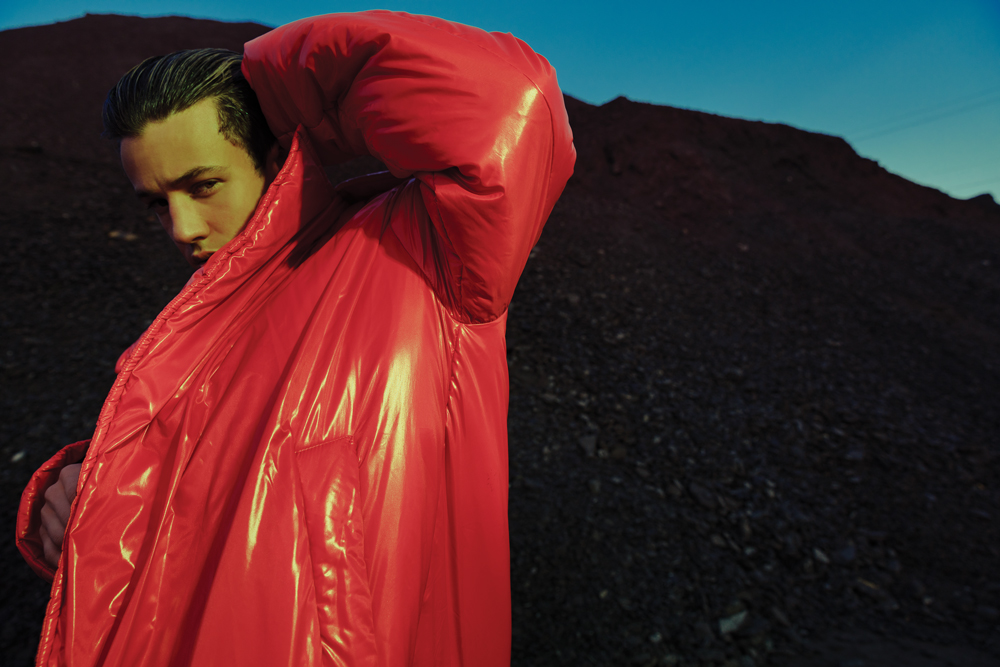 With these built-in audiences, fashion crossover, it seems, was only inevitable. After tweeting "I want to be a Calvin Klein model," in 2011, it became a literal dream come true when Dallas fronted the brand's denim ad in early 2016, appearing also in the label's #mycalvins campaign later that year. This past January, he reached a new level of prominence: In a shimmering printed suit, Dallas appeared in Dolce & Gabbana's Autumn/Winter 2017 runway show, leading a lineup that also included other social media phenoms such as Luka Sabbat and Will Peltz, as well as a slew of notable celebrity spawn like Presley Gerber (son of Cindy Crawford), Rafferty Law (son of Jude), and Levi Dylan (grandson of Bob). The collection, which featured the brand's trademark sharp tailoring and ornate detailing, was meant to serve as a bridge between the designers and a younger generation. "Domenico [Dolce] and Stefano [Gabbana] are amazing and really made me feel comfortable throughout the whole process," he recalls. As the opener, Dallas was tasked to be the first on the runway as soon as the spotlights went on, but he tried to avoid nerves by focusing on the fun of the experience: "The one thing I was thinking about was not falling. I was just realistic and thought, 'I'm not going to mess this up.' But it would've been really funny if I had."
Since then, Dallas has been named a brand ambassador for the house, starring in both its spring and fall ads this year. "I don't work with a lot of luxury brands like this, but every time I put on Dolce & Gabbana's clothes, it feels like they were specially made for me," he says. "I love the craftsmanship and I love the time and energy [the designers] spend to craft these pieces. It's another form of art and I'm really humbled by the amount of work they put into it. The fact that they even let me appear in their campaigns is amazing."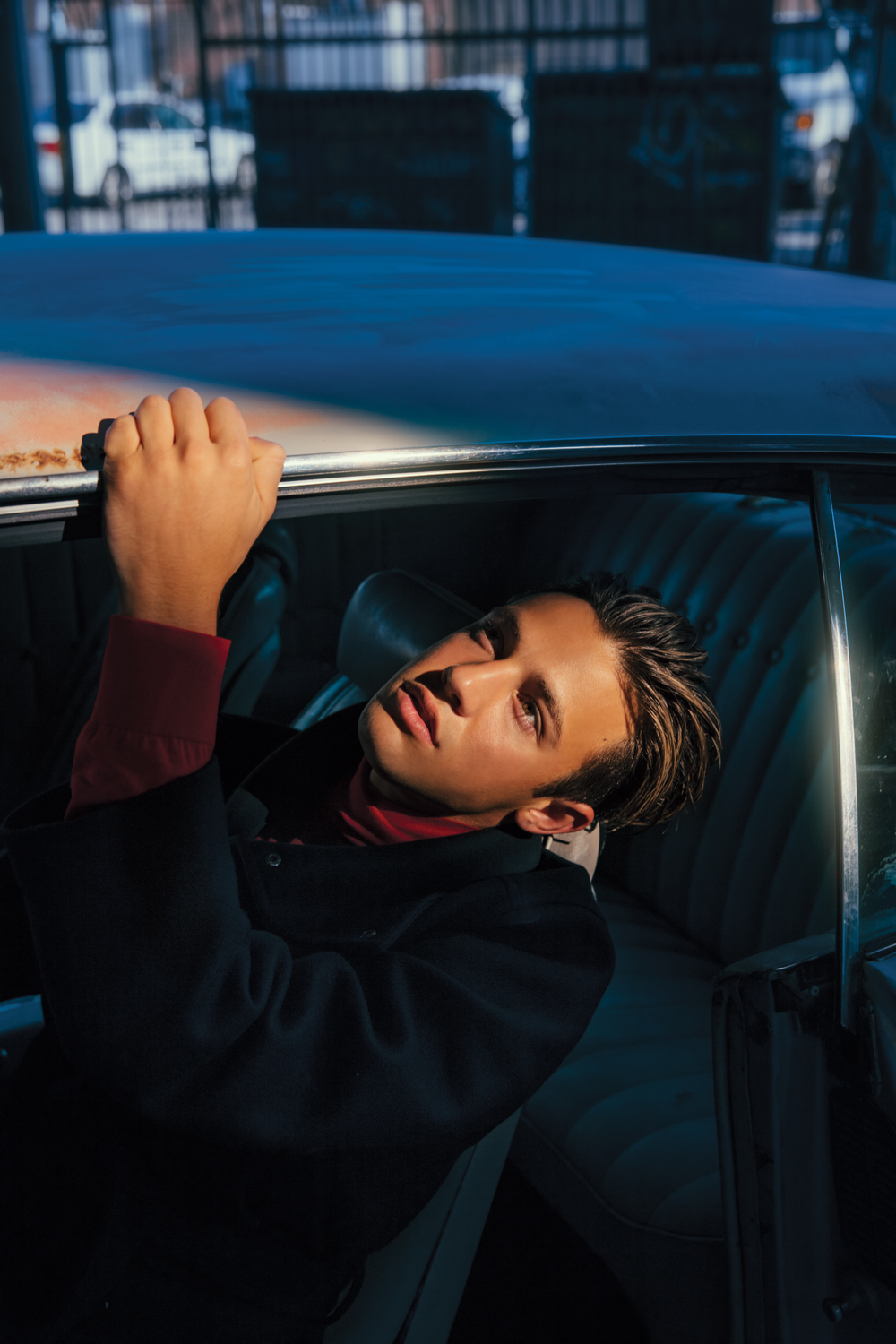 For someone used to being dressed by his mother ("She did an amazing job," he jokes. "Shoutout to my mom."), this deep and sudden immersion into the fashion world is both exciting and educa- tional. "I still don't know a lot of things and I have to look to people to teach me," Dallas says. "Fashion has been a tool for me to grow as a person. You can really express yourself in different ways and show how creative you can be." It's all gone so well, in fact, that he's plan- ning his own line of clothing some time in the near future. "Yes, 100 percent," he promises.
In the meantime, there's the second season of his Netflix reality show, "Chasing Cameron," to work on. Following Dallas, his family, and his friends from the Magcon circuit, the series of meet-and- greet events that let fans interact with their favorite social media personalities in real life debuted last December. And, while some reviews found it both gratuitous and strangely guarded, it was another step forward in the growth of the brand of Cameron Dallas. "I wrote the idea in my notebook a year-and-a-half ago and just put my eye on the prize and went for it," he explains. "In terms of the honesty and authenticity, the show is exactly what I wanted. That's what I like to do—that's what we aim for."
Even as his name finds new titles, Dallas hasn't left behind the YouTube channel that brought him original prominence. In his most recent video the production values are unquestionably higher, but the same spirit of joy remains as he pranks a friend by filling his apartment with an inflatable bouncy castle. Dallas—like any young adult—still wants to have fun, but he is aware that he has a powerful voice he can use for good. "I think every day is an opportunity, so I'm constantly working on myself as a person and trying to help people around me," he offers. "It's important as a human to be nice and want more for others than from others."
This interview was lifted from the August/September 2017 issue of ESSENTIAL HOMME, available online now.