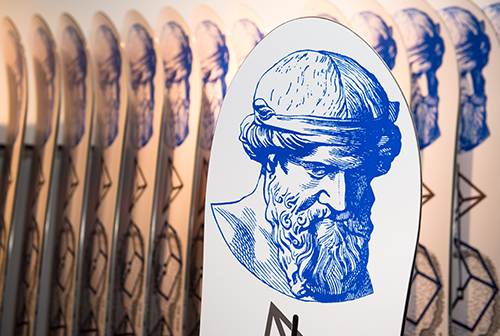 Jake Burton and Jeff Koons Partner for The Philosopher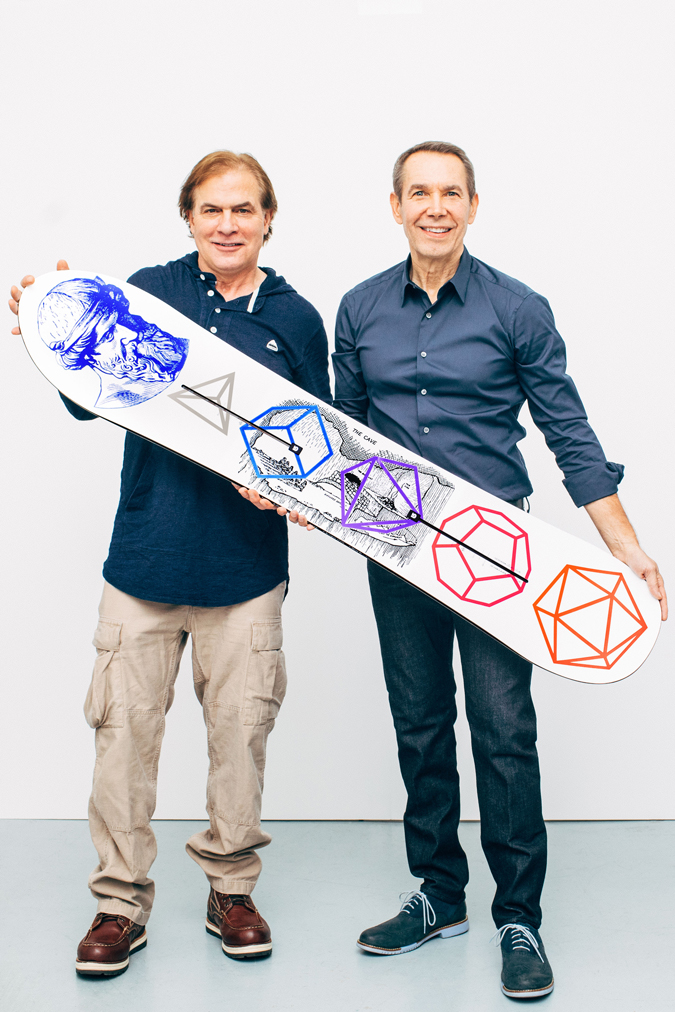 Image: Jake Burton x Jeff Koons.
Burton Snowboards and Jeff Koons aim to ensure the sleekest, visually captivating run down the slopes possible with their latest collaborative release. Dubbed the Philosopher, the project is both art piece and sports-must, utilizing state-of-the-art techniques to craft a board the powdery snow has yet to experience. With an overarching concept of a thought-provoking nature, the Philosopher comes from Plato's much-discussed cave theory, the singularity of life on the board a transcendent experience that creates a higher understanding of the external world. To bring Koons' vision to life, and after two years of intense development, the crew at Jake Burton's R&D department established an unprecedented reflective property with the largest foil stamps ever utilized for a snowboard. Released in a collection of only 50, all proceeds from the sales go to support the Chill Foundation, an organization close to the brand's founder's heart that allows youth to overcome challenges using the dexterity and tranquility of boardsports. This initiative, in itself, features well alongside the latest board, whose profound, large scale interpretation of philosophy poses the ultimate question, the answer of which can only be found on the fresh powdered slopes.
The Philosopher is available at Burton Snowboard SoHo in New York City.