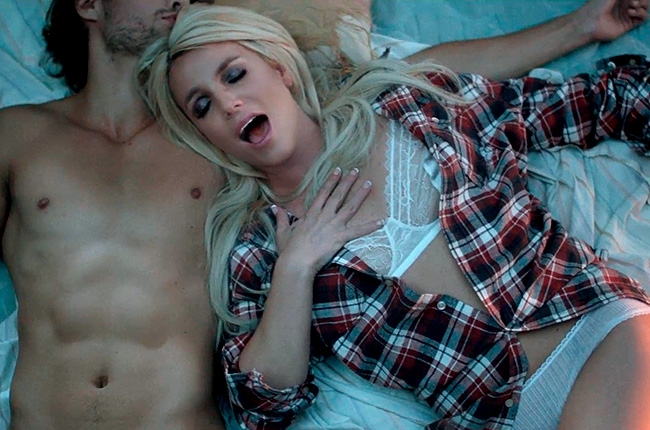 Britney Spears Likes to Have "Fun Stuff" Done to Her Lips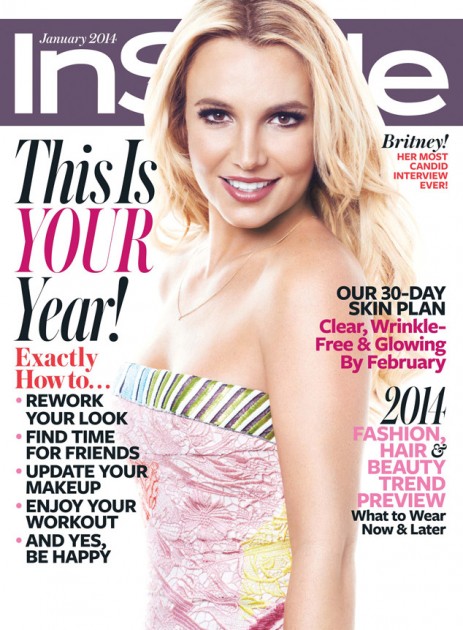 Ms. Britney Jean Spears graces the cover of January's InStyle–in Dior no less–for an interview in which she talks music (sure), Kim Kardashian (okay), and… Dr. Raj Kanodia (alright). "A doctor I see, Dr. Kanodia, does fun stuff to me sometimes—I've had lip injections before. He has this peptide-based face-care product; it's green and slimy, and you mix it together and put it on your face. It does wonders. You leave it on overnight," Spears explains. "Can you tell I love skin care?" Ah, rhetoric.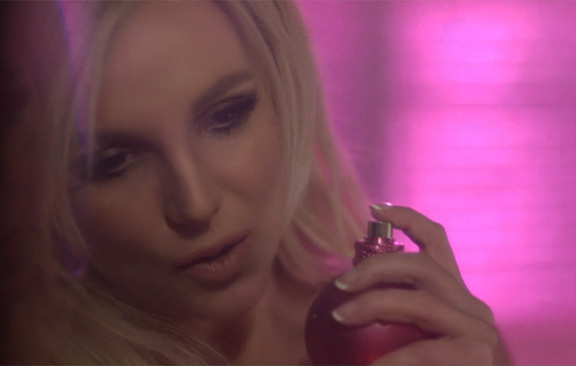 And at her second job, that of  being an international sex symbol, "In this business you make a deal with the devil. I've learned you kind of have to go with it. What I do calls for me to look good. People expect that. I kind of take it as my job." Looking good is about as extensive an analysis one can give when breaking down her just-released, barely there, video for her latest album's second single Perfume.
The Joseph Kahn-directed video (Stronger, Toxic, Womanizer) is quietly stirring up Britney loyalists who, thanks to Kahn, can now confirm the existence of an entirely different version of the vid (one with a gun-toting Brit according to a behind-the-scenes photo).
Official cut is a good video as you'll soon see. But it's a true loss not to see what she really did. It's incredible. Beyond other artists.

— Joseph Kahn (@JosephKahn) December 10, 2013
Take a look at the "official cut" below, featuring Spears, model Alexander Kjellevik, and a hussy named Cindy:

Main image courtesy of E! Online; featured image courtesy of MTV.