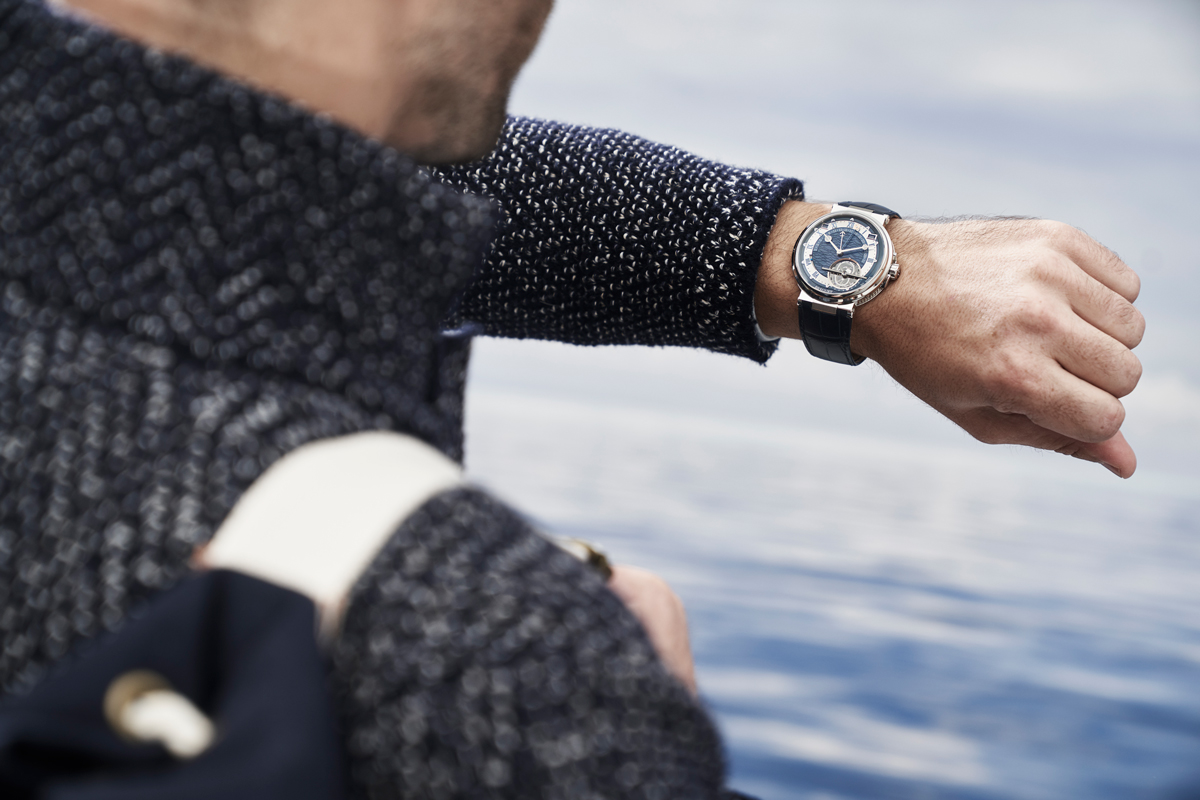 Breguet x Race for Water Update Timeless Watch Collection
Swiss watchmaker Breguet and water preservation group Race for Water hosted a conference in Lausanne, Switzerland, marking one year since their initial collaboration. In March, Breguet became the main sponsor of Race for Water's five-year program, "Odyssey 2017-2021," through which the company hopes to raise awareness among the general public and policymakers about water preservation issues.
Since 2010, Race for Water has been working towards establishing new sustainable solutions for plastic pollution in the ocean — according to their research, plastic islands (floating mounds of garbage found in the ocean) are a myth. Instead, plastic particles sink into the ocean, while only 1% of plastic remains on the water's surface. Race for Water has been devising technology to combat these particles of plastic, whilst also transforming them into renewable energy in the form of either gas or electricity.
In keeping with the naval research theme, Breguet enhanced their Marine Équation Marchante timepiece collection with three new models this year. Serving as a nod to when sea travelers would rely on their watches to navigate the waters (by verifying the position of the stars with the time in their port of origin), this Breguet collection is deeply rooted in history and heritage. After the company was founded in 1775 by Abraham-Louis Breguet in Paris, the watchmaker's know-how marine chronometers were recognized by King Louis XVIII of France, leading to the company's manufacturing of chronometers for the French royal navy. In 1840, a Breguet instrument was the first to ever reach the Antarctic in naval history.
Learn more about the Breguet Marine Équation Marchante timepiece online and check out some pictures of the collection below.
Images: Breguet.