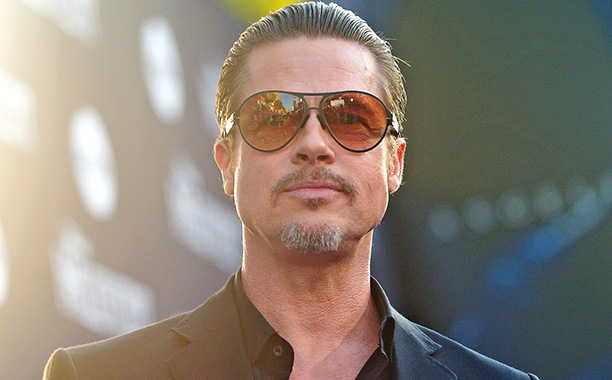 Brad Pitt's Red Carpet Attacker Has Been Arrested
At twenty-five-years-old, Vitalii Sediuk is no stranger to making headlines. There was the time he got slapped by Will Smith for attempting to kiss the actor at the Moscow Premiere of Men in Black 3. There was the time he crashed the Grammy stage just as Adele climbed to collect her statuette, telling the audience, "Such an honor to win this award." There was the time he tried to crash the 2013 Academy Awards in a Björk-inspired swan dress. There was the time, in January of this year, that he "crotch hugged" Bradley Cooper on the red carpet of the Screen Actors Guild Awards. Then a second "crotch hug" occurred in February when he came for a semi-amused Leonardo Dicaprio at the Santa Barbara Film Festival. Earlier this month, he showed up at the red carpet of the Met Gala in a pink string Borat-inspired mankini. Even just last week, he made headlines ducking underneath America Ferrera's dress on the red carpet of the 2014 Cannes Film Festival.
The verdict up to now: harmless (albeit bizarre). Until last night that is. The scene: the El Capitan Theatre. The time: 6:15? 6:45? 7:15? You get the picture. What was meant to be the magical premiere of the eagerly anticipated Maleficent, found Sediuk going too far — way too far — and senselessly attacking Mr. Maleficent Tyler Durden Brad Pitt. "Some guy jumped over the barricades and made contact with Brad Pitt," Los Angeles Police Department officer Nuria Vanegas said. Police quickly swooped in, immediately taking Sediuk into custody after he "made contact" with Pitt. He was booked on suspicion of misdemeanor battery and is being held —  in lieu of $20,000 bail — according to online Sherriff's Department booking records. Pitt was not injured in the incident and continued to greet fans on the red carpet.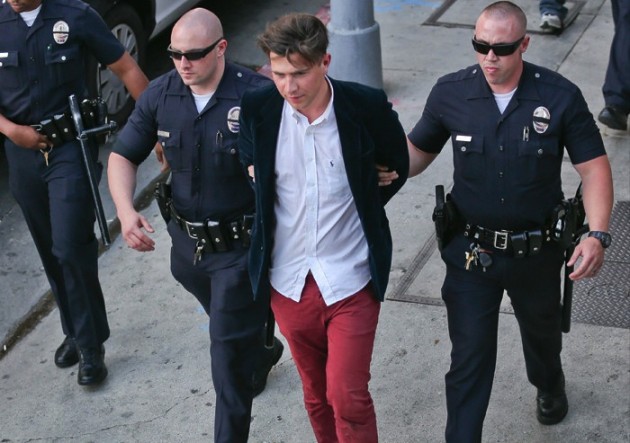 Images courtesy of the Hollywood Reporter.