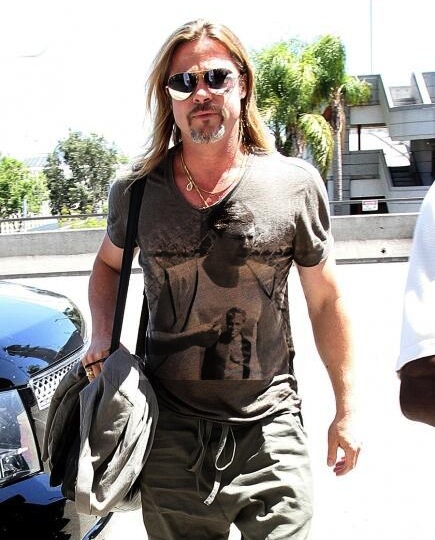 Brad Pitt Wearing a Photo of Attacker Wearing a Photo of Brad Pitt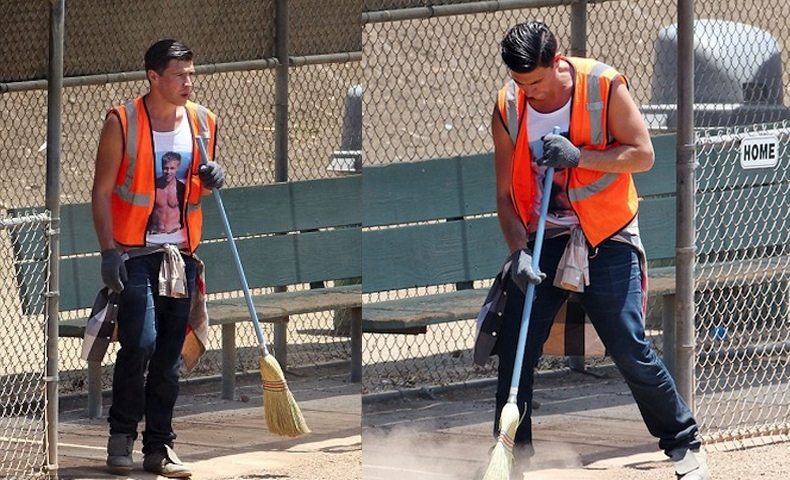 Here's a doozy! Remember when Brad Pitt got attacked on the red carpet of the Maleficent premiere two weeks ago? The fallout for "prankster" Vitalii Sediuk since has been swift, resulting in a job loss (Sediuk originally worked as a reporter in Ukraine) and series of charges including: 36 months probation, $220 in fines, 20 days of community service, and psychological counseling for one year. That and of course the ruling that he must stay 500 yards away from red carpets, movie premieres, award shows, Brad Pitt and Angelina Jolie, and the Hollywood and Highland complexes. Sediuk, proving his parade will not be rained upon, was spotted yesterday cleaning Griffith Park in LA as part of his required community service. He opted for a non-muted look, emblazoning Pitt's shirtless body on his t-shirt — worn underneath the required orange vest.
But that's not all (of course it's not all), In addition to his sweeping, Sediuk was snapped dancing, shaking maracas, and even homaging Matthew McConaughey with a stab at the conga drums.
In a repeat of the real life Ryan Gosling wearing a photo of Macaulay Culkin wearing a photo of Ryan Gosling meme, a clever photoshopped started turning the wheels for Brad Pitt wearing a photo of Vitalii Sediuk wearing a photo of Brad Pitt.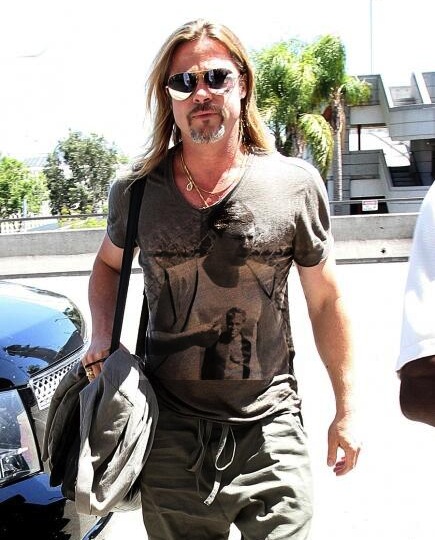 Images courtesy of Daily Mail, Hollywood Reporter, and Twitter.