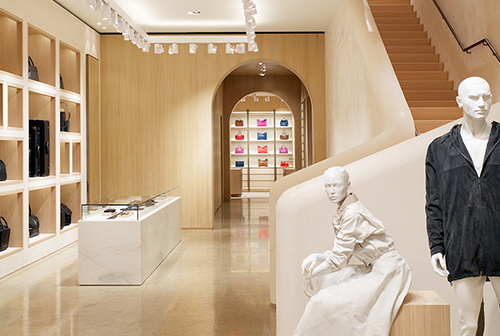 Bottega Veneta Debuts Second Maison
Image: Bottega Veneta.
Based on Creative Director Tomas Maier's design concept that draws from his own father's architectural influence, Bottega Veneta opens its second Maison in the world in Beverly Hills.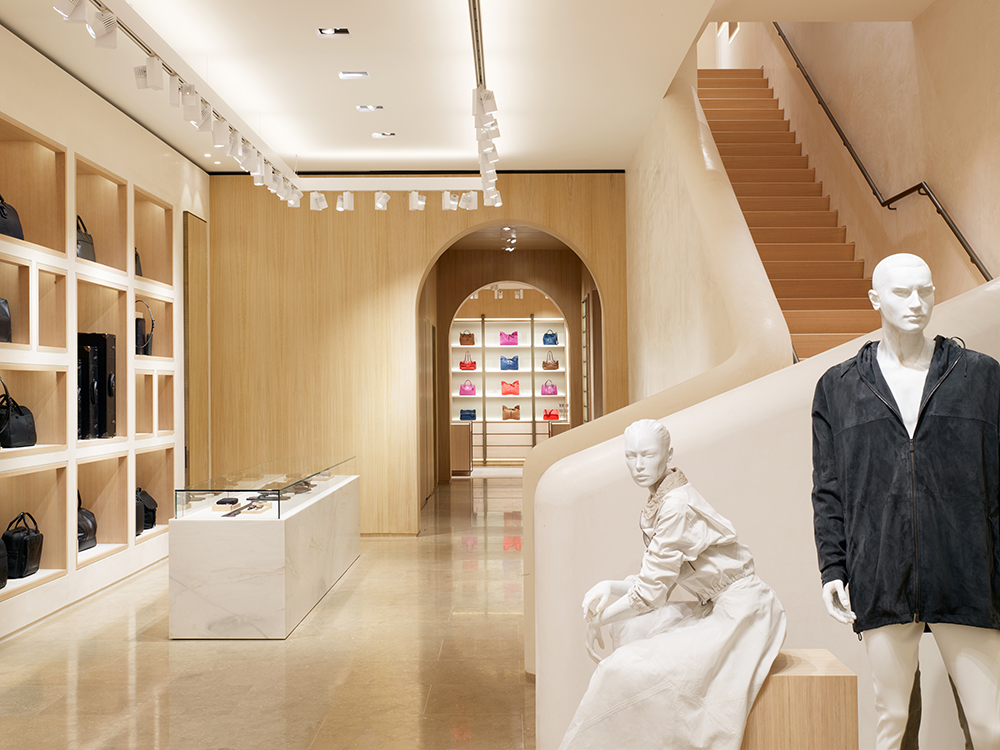 Image: Bottega Veneta.
Following its Milanese predecessor, the 4,828-square-foot space centers on the idea of lightness, space, and balance, aiming to reflect the house's aesthetic as well as local architecture. The two-story interior inspires from early Mediterranean Revival, Southern California architecture from early last century, and Mexican-Colonial Spanish Revival style, uniting an intimate environment of beauty and discretion. These cues translate into skylight details on the top floor with natural light intensifying a color palette of neutral, earthly tones as walls and ceilings are constructed of bleached oak wood, while flooring is of fossil Piscina stone, Coquina, and brushed oak wood.
Bottega Veneta is now open at 320 N Rodeo Dr, Beverly Hills, CA 90210.