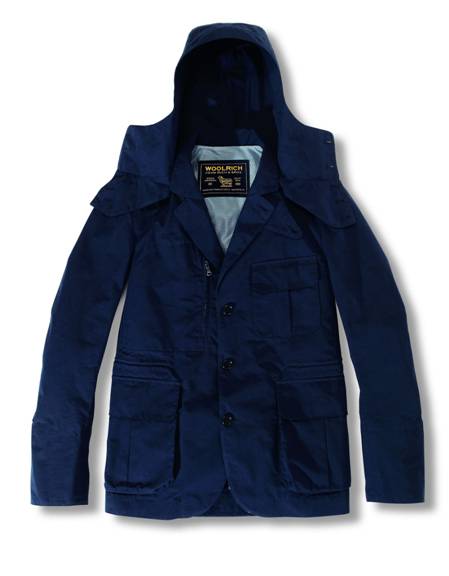 Blaze Through the Rain in Woolrich John Rich & Bros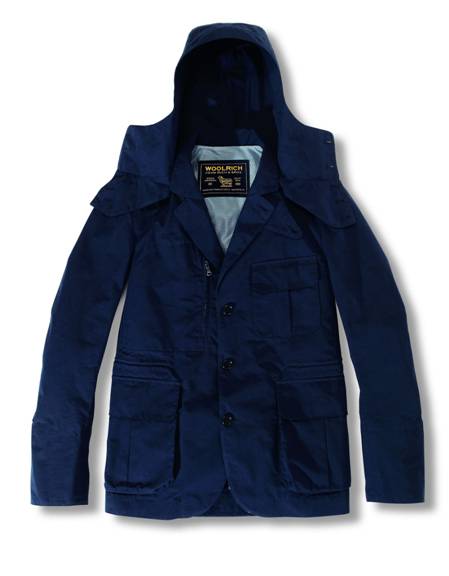 Since blazers are the perfect, seasonally transitional outer layer pieces that should naturally populate your spring and fall wardrobes, you might want to consider one that itself can be a transitional piece. Like the Woolrich John Rich & Bros. Hiking Blazer designed by Tokito that's one part shield against the elements and one part wardrobe basic. Its lightweight, ergonicmic 3-layer cotton/nylon blend is made to help manage the spring elements—meaning it is water repellent, quick drying and the designers have crafted a detachable hood for those not so sunny spring days. Because you're hiking around town and need to be prepared for whatever may come, there are three flap patch pockets for your stuff and the three button front and curt lapels keep it casual and classic.  You can wear it out in the rain with the same joy de vivre as you would a 4X4 in the show, arrive at your destination, remove the hood, shake the rain off and have a damn nice blazer to wear for the rest of the day. Check the where to buy after the jump.
The Hiking Blazer is available now at Smith + Butler and retails for $550.
Related: Woolrich Woolen Mills Spring 2013