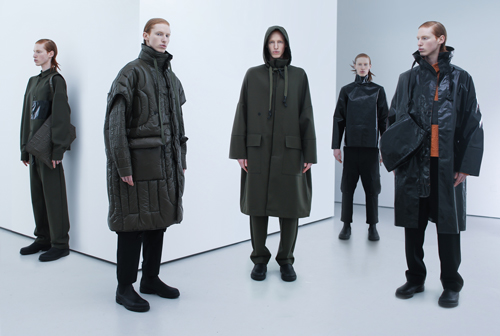 Berthold Releases FW18 Collection with Dystopian Campaign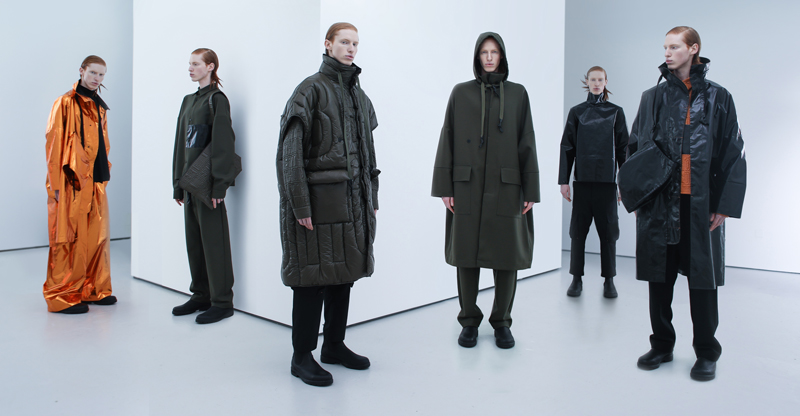 The Austrian/British menswear label Berthold revealed its new collection and dystopian campaign for Fall/Winter 2018. The latest line, which displays the brand's sartorial sweet spot of tailoring with streetwear edge, is flaunted in a futuristic campaign shot by London-based 'post-internet' artist Ed Fornieles.
The result is a y2k-esque series of images that is bleak-yet-chic. The clothes, which feature structured and oversized silhouettes, cropped trouser fits, and the siren-like pop of orange faux leather, were reportedly inspired by the architecture of modern churches and stand out against the grey windowless world developed by Fornieles. The whole thing is reminiscent of that episode of Black Mirror with Daniel Kaluuya on the spin machine in the world with no windows, but with less heather gray sweatpants. Other nods to sci-fi include a pink lightsaber and a weird blue avatar monkey that guest stars in a few shots. Scroll through the slideshow and see for yourself.
Artist: Ed Fornieles
Photographer: Fee-Gloria Groenemeyer
Make up: Maria Comparetto
Hair: Linnéa Nordberg
Models: Yan K c/o PRM and Ottillie Heyes c/o IMG
Production: Lars Alexander
[slider_pro id="161″]