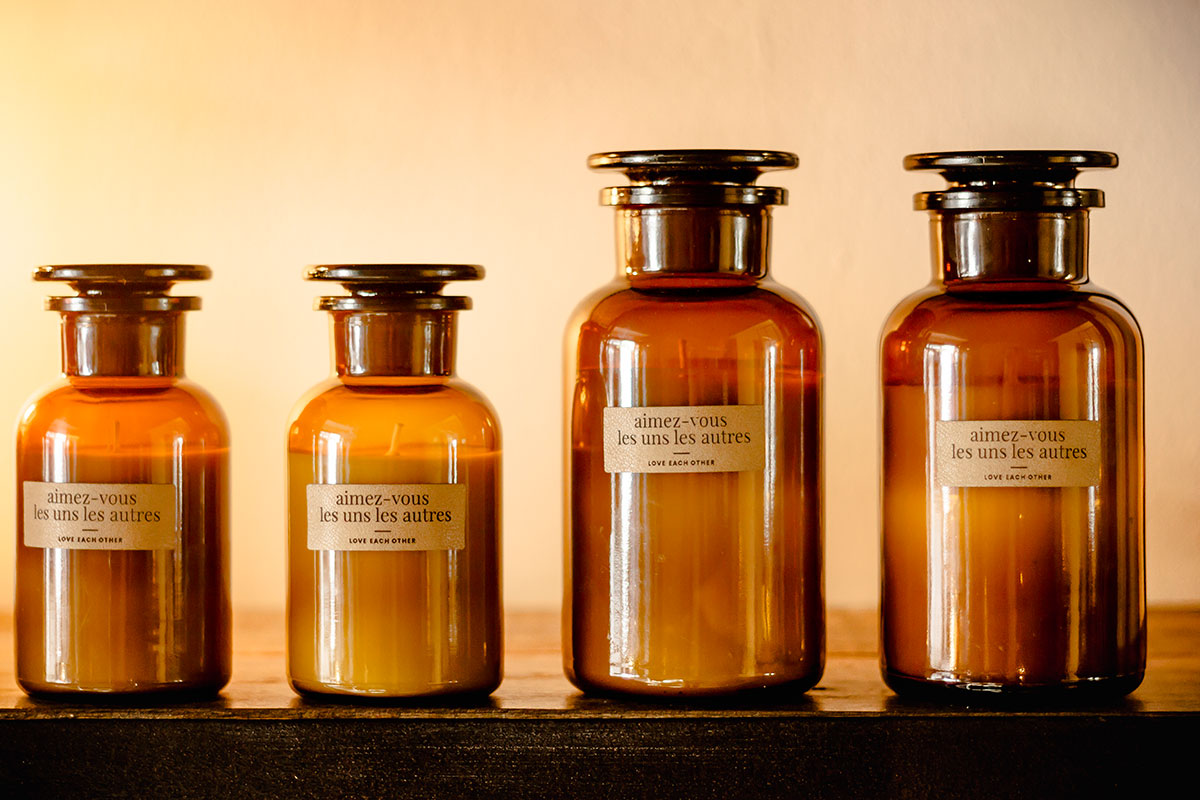 Belgian Candles Want To Inspire Universal Love
Belgian candle and diffuser brand Aimes-Vous Les Un Les Autres – 1334, roughly translated as "Love each other," is bringing warmth with its olfactory artisanry and plain old' amour. With vintage apothecary packaging and a little message in hand, these sensual pieces spread emotions, security, and all the other emotions that can be enhanced by fine candles.
Each candle is made entirely from organic materials making them vegan-friendly and entirely biodegradable. Furthermore, the containers for the scent are upcycled from bottles and jars found at Place du Jeu de Balle and bars and restaurants of the Marolles district in Brussels. In this manner, these candles offer this kind of comforting nostalgic feeling as they've already lived a life. Giving them a new chance to shine in a new manner, while also reducing the ecological footprint, the brand is focusing on the essence of the object: the bougie. Further spreading good wishes, each piece comes with an origami featuring tender words of luck and happiness.
Shop the Aimes-Vous Les Un Les Autres – 1334 range online now.