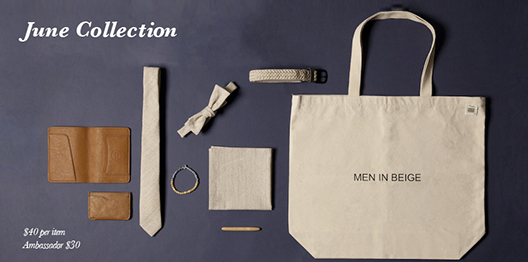 Beige for Summer?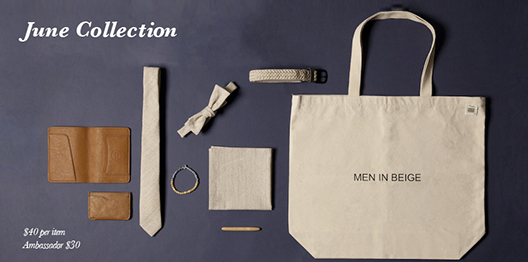 Our good friends at Men in Cities have gone against all odds and declared a full on beige moment to coincide with summer. Strange, since this is when you might be more apt to toss on that fire engine red belt or acqua marine tie, but maybe they're onto something. The beige of their ties, pocket square and belt have reminded us that beige is quite a similar shade to Caribbean beach sand. And the wallets, which you might consider to be closer to brown, resemble at least one rusty shade that of the sun setting into said waters. Or they could all be varying shades of planks that make up the pier or boardwalk at your favorite beach. Beige, it turns out, is actually quite a suiting color come summer, plus it matches with everything. Even itself (just ask Duckie Brown). At least that's our take. Men in Cities have their own take, as presented in the video clip below which is unveiled for the first time here.
There are 9 sharp pieces in all at menincities.com
Men In Beige from Men In Cities on Vimeo.
Related: Men in Cities + Neon Gold Records