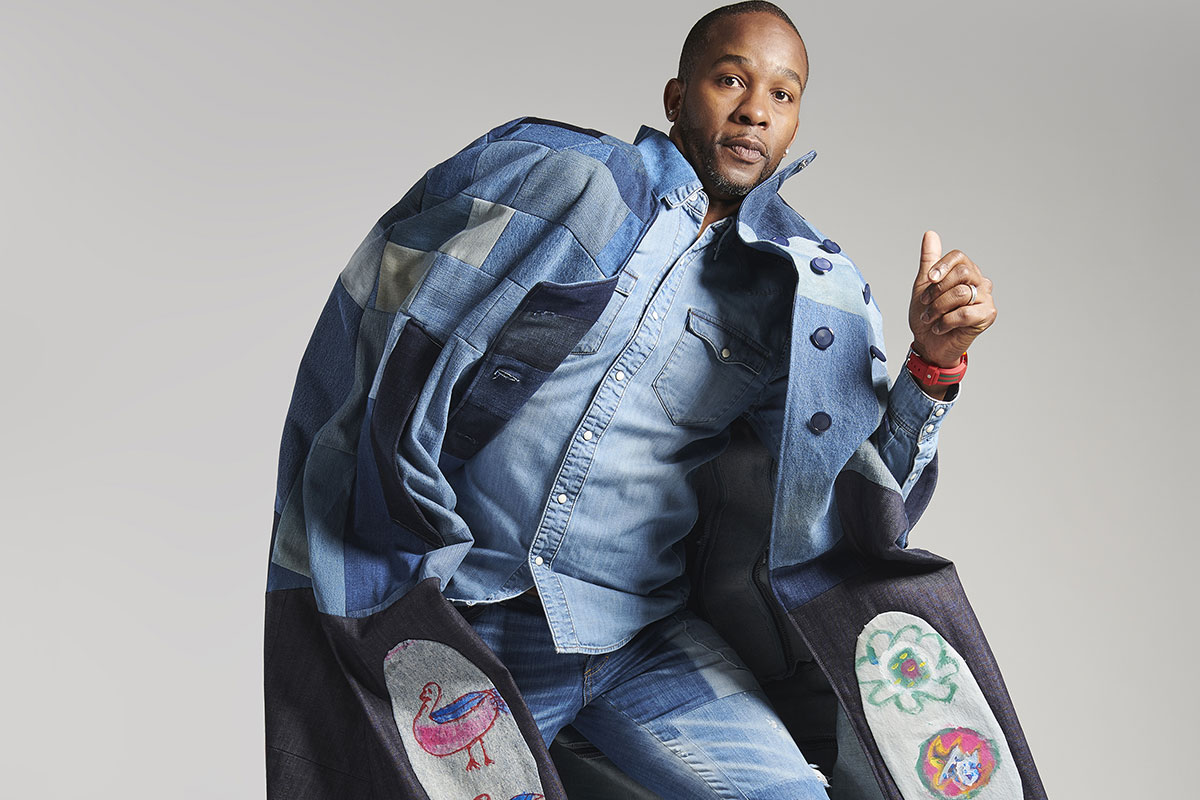 Beauty for Freedom Tackles Sexual Awareness in Denim Campaign
Non-profit Beauty for Freedom (BFF) has launched a campaign uniting Sexual Assault Awareness Month and Denim Day in a collaborating with High School of Fashion Industries and a star-studded lineup of survivors of sexual assault. The highschoolers designed a capsule of handpainted recycled denim photographed on Trans Activist Indya Moore, former NFL player, and LBGTQ advocate Wade Davis, and model and activist Khrystyana Kazakova amongst others.
The Denim Day movement originally started when an Italian Supreme Court ruled against a rape conviction stating that the victim's jeans were too tight so she must have helped the rapist take them off– implying consent. Supporters and activists call for a desperate need for sexual assault prevention education and advocacy across the board.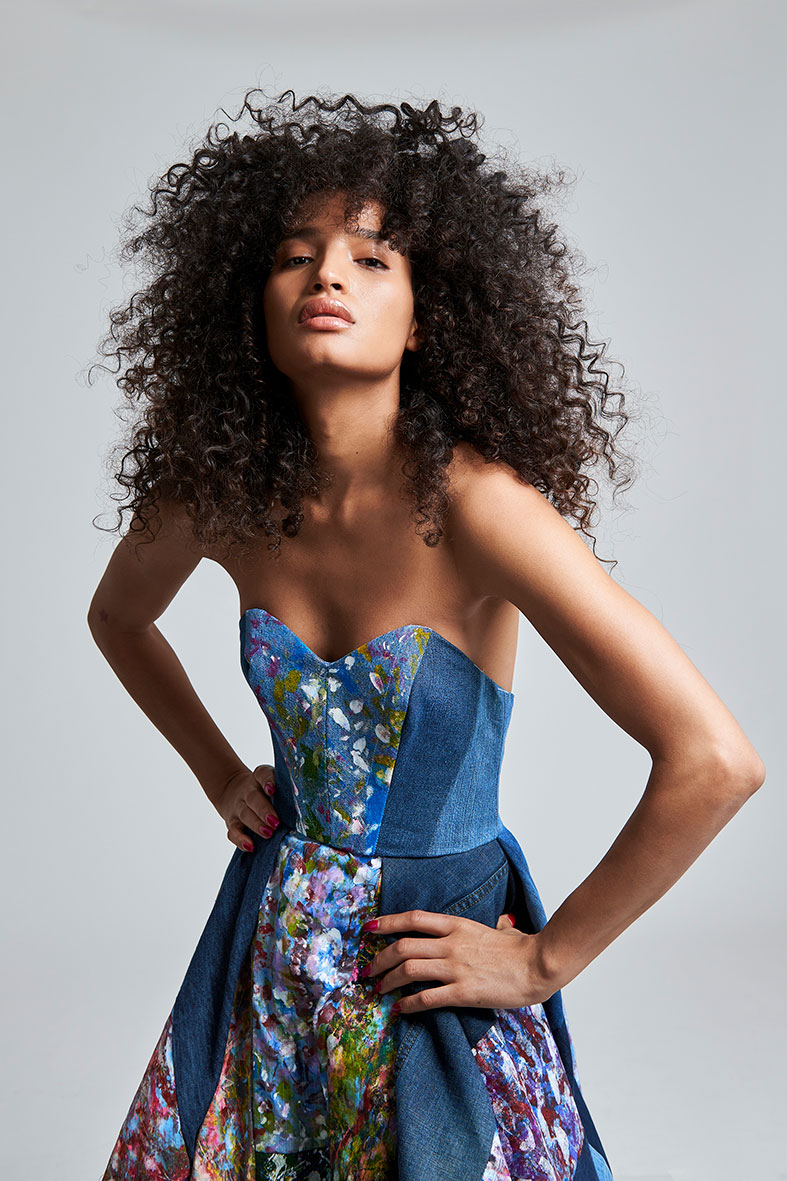 Image: Courtesy of Beauty for Freedom