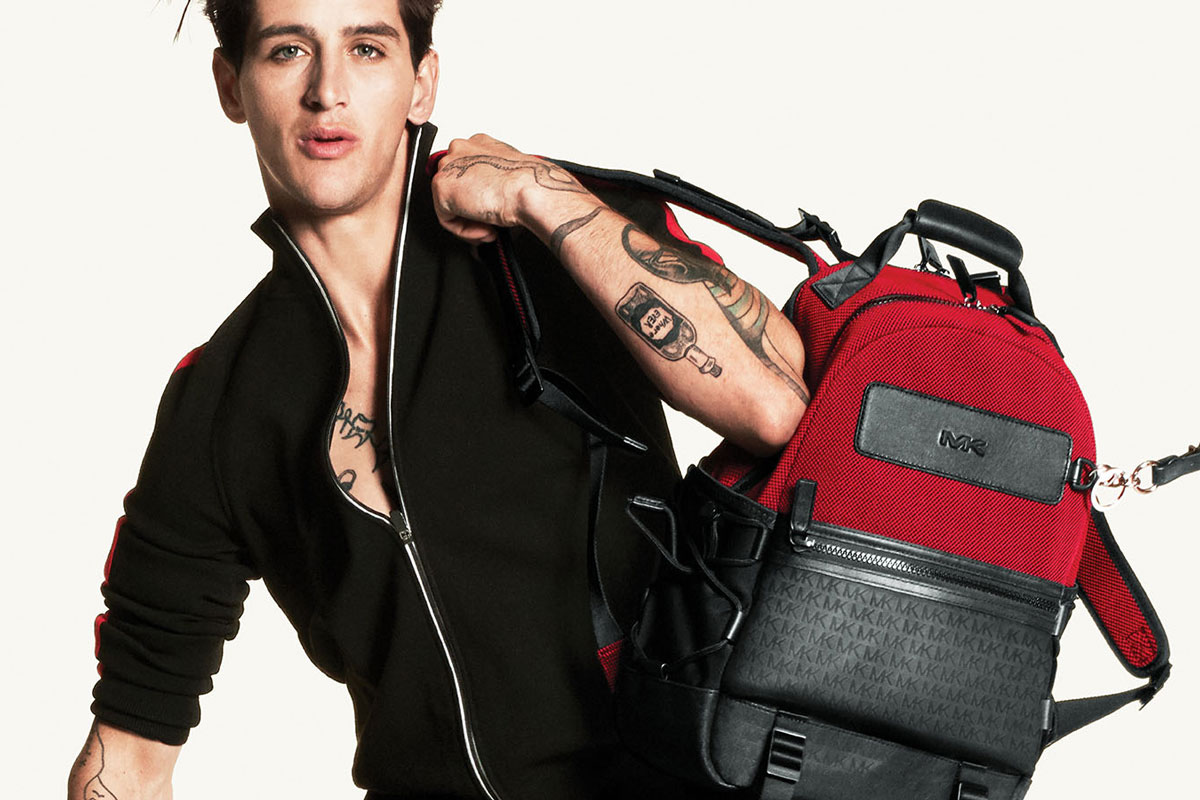 Austin Augie & Bella Hadid Star in Michael Kors Campaign
In the latest Michael Kors campaign for Fall 2019, supermodel Bella Hadid stars alongside BMX rider Austin Augie in an energetic image series dubbed 'Hell on Wheels.' Photographed by David Sims (his second time shooting a MICHAEL Michael Kors and Men's campaign), the clean visuals echo the retro jet-setting era of the '60s and '70s.
"The original jet set of the '60s and '70s showed the world how to live a fast-paced life in the most glamorous way possible," Kors said in a statement. "Today, between the Internet and all the ways that people move through the world, we're constantly in motion, and I wanted the images to reflect that."
The images are simple and bold, emphasizing the dynamic nature of the collection. Austin is shot wearing a black high-collar zip-up jacket with line detailing on the arms, while Bella is featured in a fitted shearling-like jacket and leopard-print dress with a handbag to match that wouldn't like out of place on Margot Robbie in Once Upon a Time in Hollywood. It's very much a collection that reminds you of the good old days when smoking on airplanes was legal.