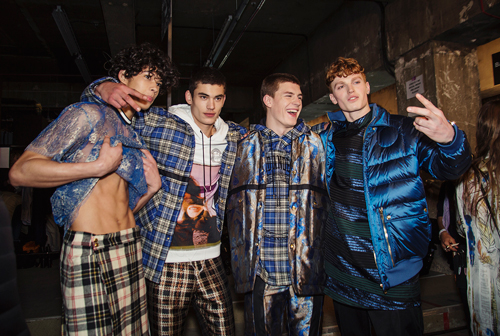 Astrid Andersen Fall 2018 First Looks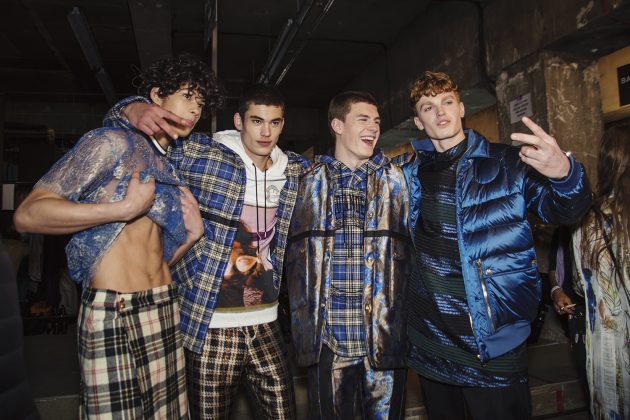 Images: Ieva Blazeviciute for ESSENTIAL HOMME.
A nod to the fun parts of the 80s and 90s, Astrid Andersen unveiled a playfully nostalgic collection for Fall 2018. Sportswear with mixed prints, and variations of plaid fabrics dominated the collection (a perfect execution of power clashing), while delicate sheer shirts balanced out the rave-y nature of the collection. Oversized parkas that seemed to bleed into every presentation were also evident, and just when you thought you could pause Joanne and await the next emergence of Gaga, fashion's favorite novelty accessory — the cowboy hat — made a welcome appearance on several looks.