Artist Nina Saunders Styles Hermès NYC's Window Installations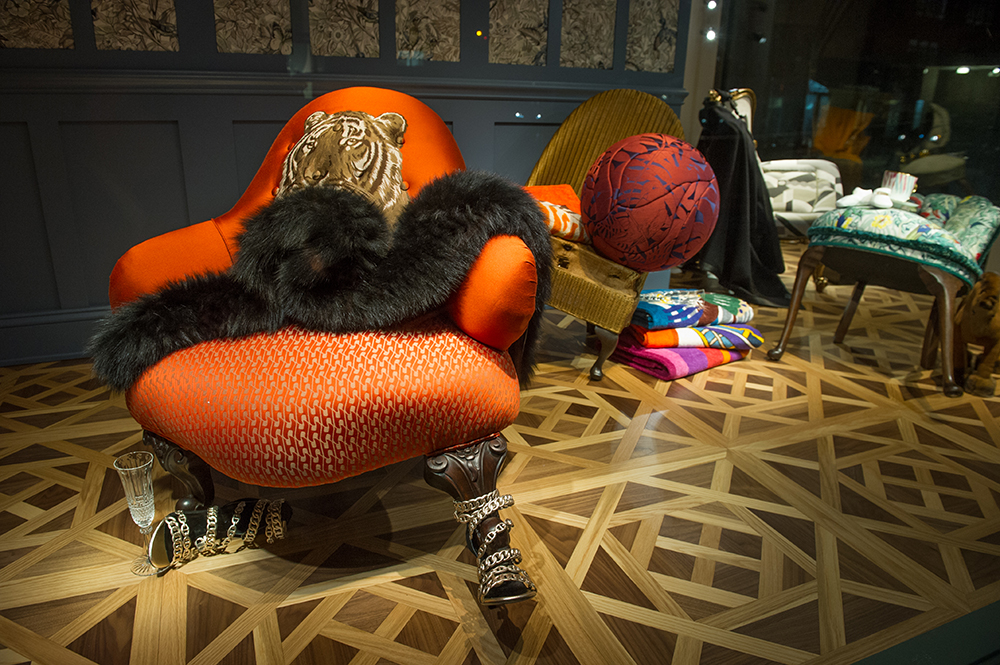 Image: Hermès.
A yearly treat, Hermès New York just unveiled its holiday window instillation, and this time it's in collaboration with Danish artist Nina Saunder. Part of the Vitrine D'Artiste program—in which the fashion house invites creative talent to design window concepts for its flagships—the artist's work encompasses random playfulness, dreams, and the subconscious, all of which seep through the new visual displays.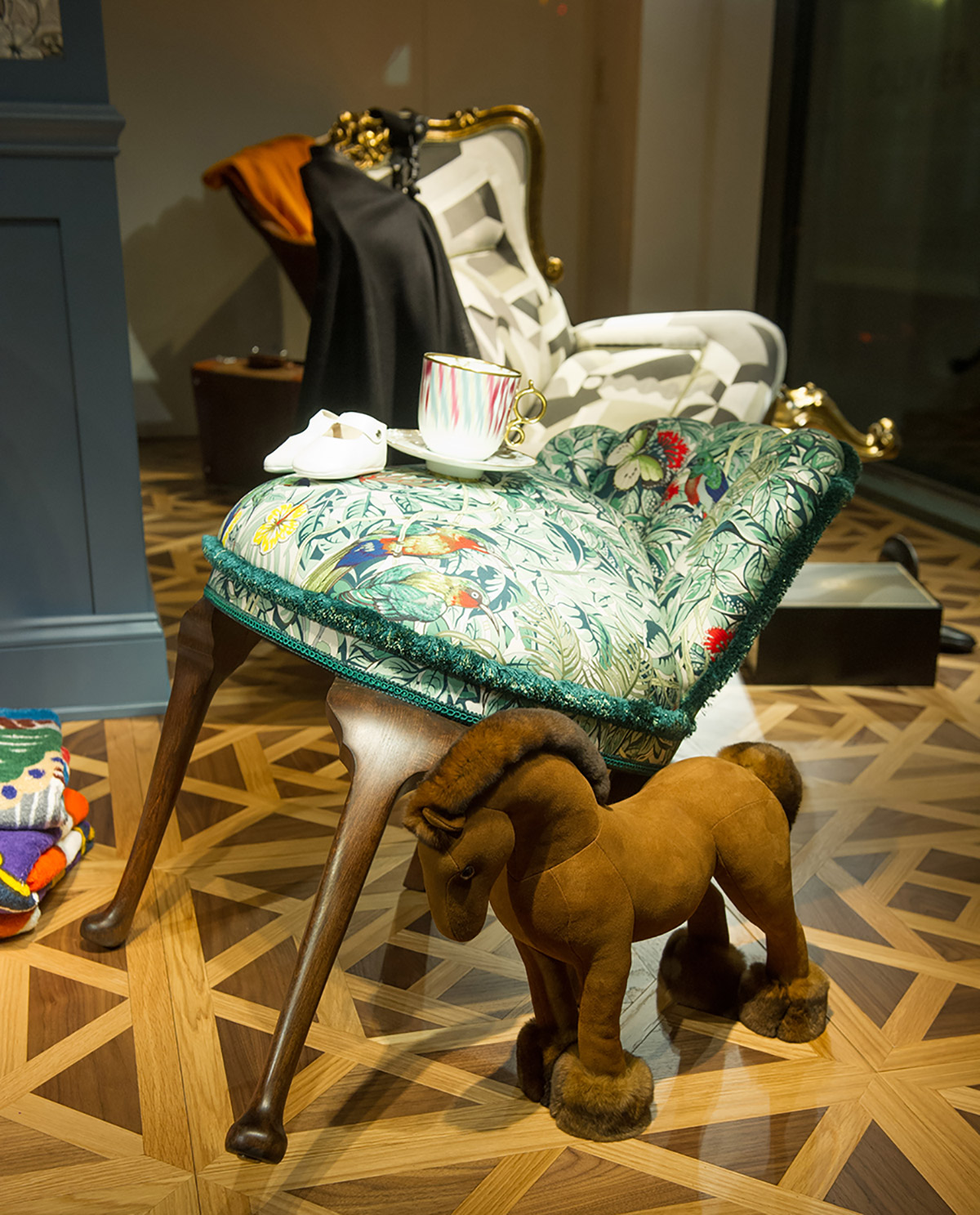 Image: Hermès.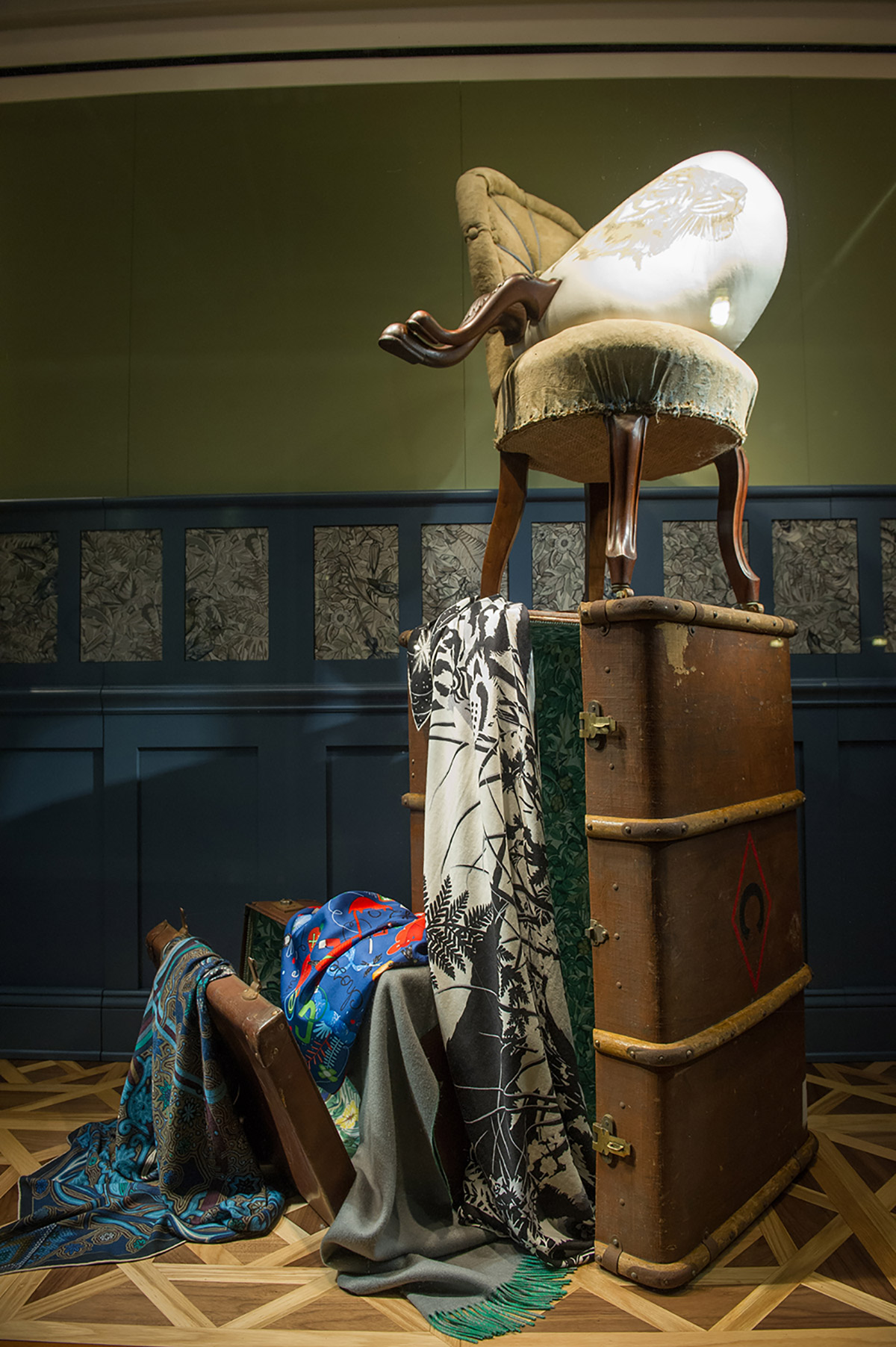 Image: Hermès.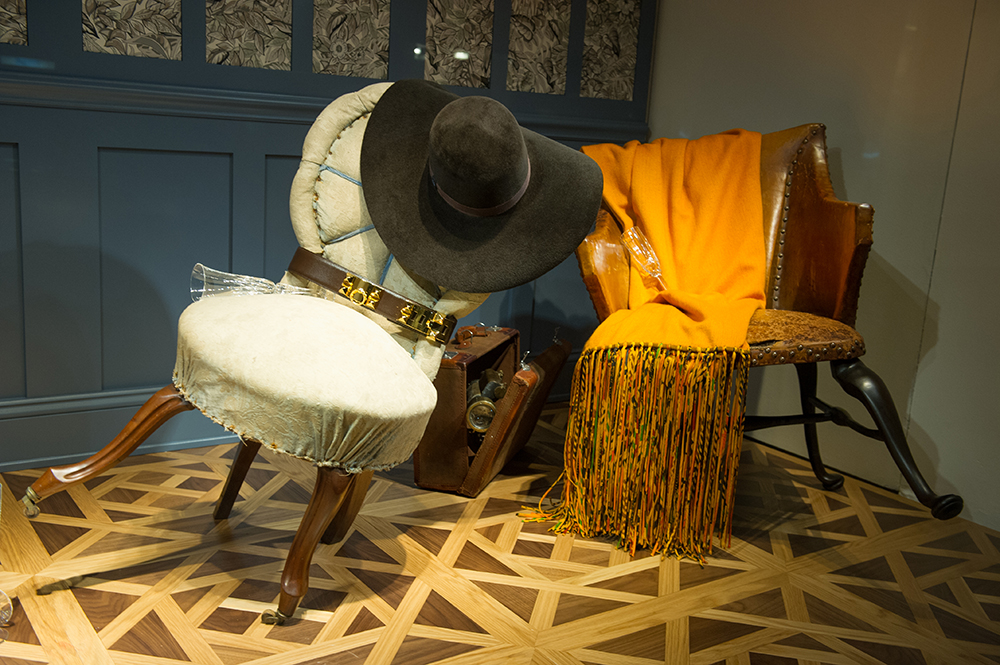 Image: Hermès.
The instillation, entitled Greta's Party, features altered furniture items that have been upholstered with Hermès' fabrics, which serve as the characters of the fantasy-filled display, along with chairs and select pieces from the fashion collections. With these materials as her three-dimensional palette, Saunders paints a world onto itself, telling a story while keeping Hermès' identity very much alive.