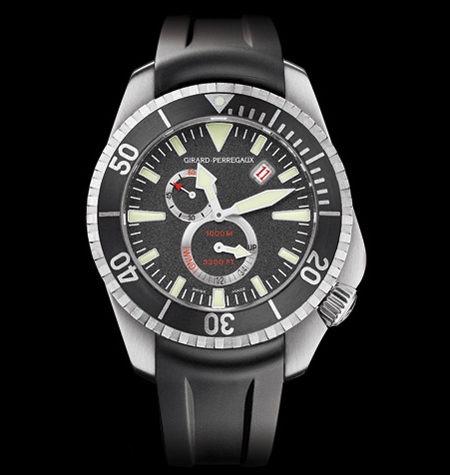 Are You Ready for a Watch Revival?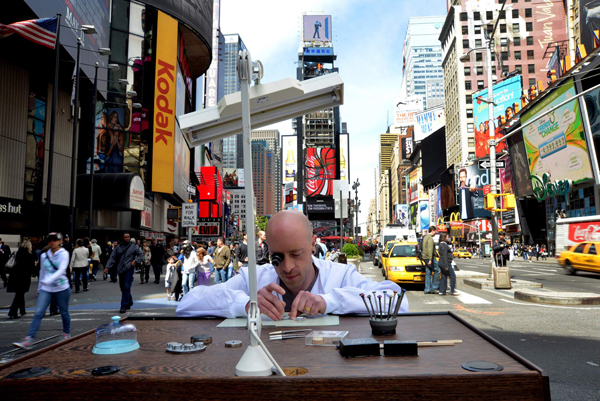 Girard-Perregaux has made an interesting investment in the future. In a day and age where most of us reach for our phones to find the time rather than look at our wrists, the luxury timepiece company has enlisted the help of eight young watchmakers in the hopes of passing along the dying tradition of watch-wearing to a new century. The young are prone to rebellion and reinvention—so says the 221 year old company (around since before Napoleon!)—and as such they sent scouts all over the European countryside to snatch up the best of the youth to help keep the brand fresh and relevant. Girard-Perregaux just showcased their finds in Manhattan—from rock & roll stars to puzzle masters and international alpine horn champions, the young watchmakers add a modern air of revivalist enthusiasm that the brand is banking on taking them into their 4th century in the business. We had the chance to meet a few of these watch-making hipsters and learn from them the intricate hand made process in which Girard-Perregaux watches are made. (Continued after the jump)
Knowing that actual hands (the same ones that play rock music!) are used to make their time pieces is a welcome step away from the cold mechanical world of the cell phone but is that enough to trump technological innovation? Are watches the next in a long line of grandparent revivals (bow ties, vests, shaving brushes, mustaches, barber shops, haberdasheries) to come back to fashion? They've got some stiff iCompetition but for those who'd prefer to lead, the wrist watch might just be the next big thing. That said, it wouldn't hurt for Girard-Perregaux to look into the luxury smart phone market either. Meet the eight best young watch makers here!

Forst Photo: Jean Luc in Times Square. Second Photo: Ines Patoz in Brooklyn Bridge