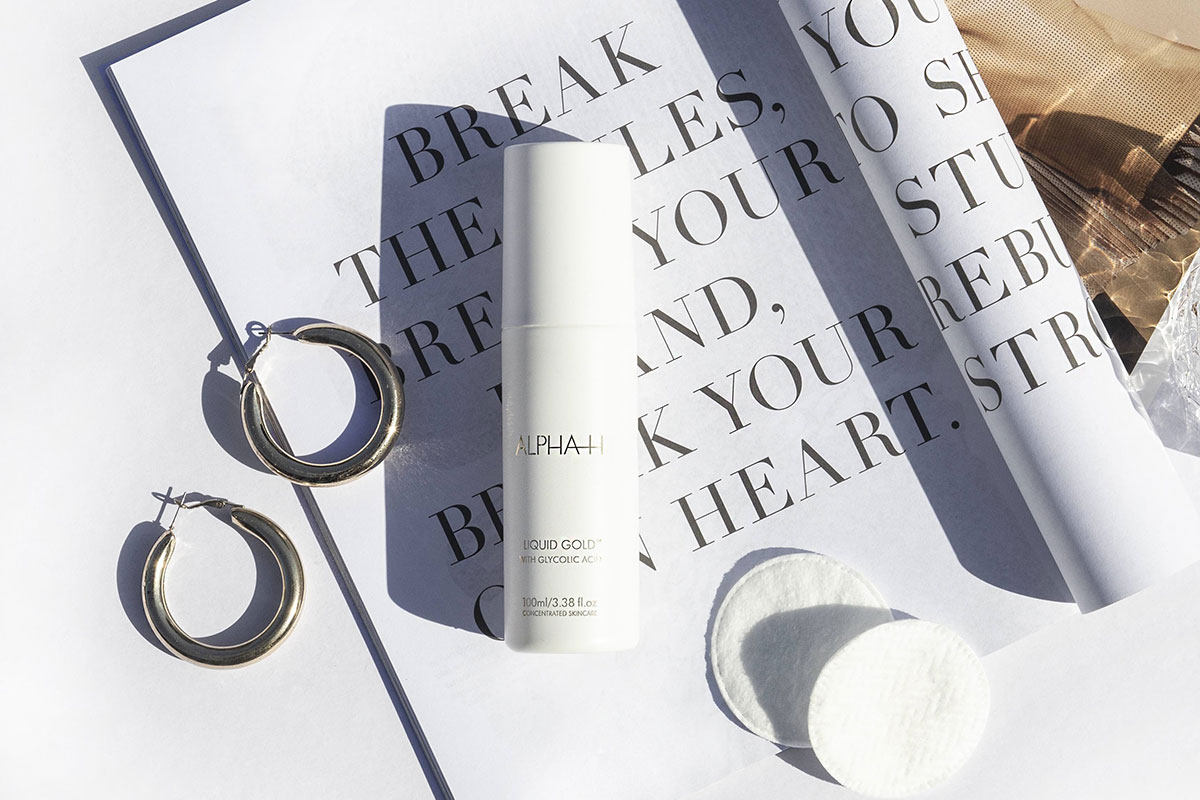 Alpha-H's Liquid Gold Defies Aging
Australian skincare brand Alpha-H has garnered attention and won awards for its Liquid Gold, an anti-aging formula that uses glycolic acid to diminish wrinkles, pigmentation, and sun damage. Two bottles are reportedly sold every minute, and that's sure to change as Liquid Gold has made its way stateside and is available Sephora.
"The key to Liquid Gold's effectiveness is the low pH delivery system utilized to help start ingredient Glycolic Acid penetrate into the deeper levels of the skin; resurfacing, evening out the skin tone and delivering a fresh, rejuvenated complexion every single time," explains Michelle Doherty, owner and director of the brand. As skin ages, the natural exfoliation process slows thus leaving it covered in layers of dead cells. When applying regular products we essentially end up applying it to dead skin that has no influence on the skin cells that actually need the extra help. Doherty explains that the glycolic acid in Liquid Gold is able to gently chemically exfoliate the dead skin cells off by breaking down what holds cells together. It doesn't only exfoliate the surface though, it then triggers exfoliation from pores and helps prevent breakouts.
Almost impossibly, Liquid Gold actually transforms skin within 20 minutes. "With every application, you get clinical results with minimal effort and zero downtime. It really does transform your skin – effectively diminishing wrinkles, pigmentation and sun damage," says Doherty. The product is basically pure magic — courtesy of glycolic acid, of course.
Alpha-H Liquid Gold is available online now.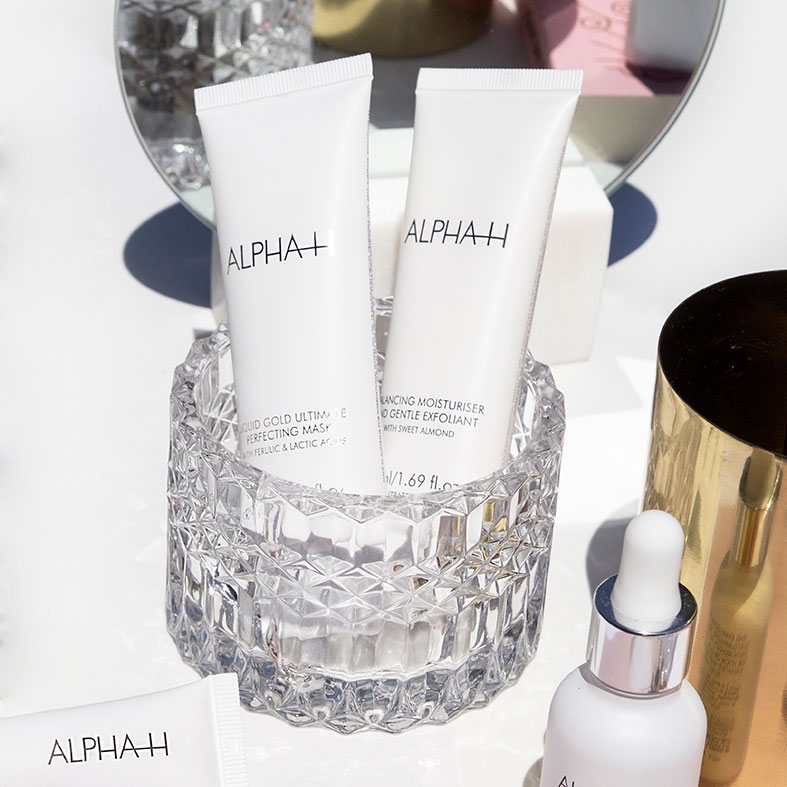 Images: Courtesy of the Brand
We asked Michelle Doherty for her recommended summer skin routine–
Cleanser:
"Cleansing is the cornerstone of any good skincare regimen. Often during the winter months, many people may opt for a creamy or balm cleanser like our Balancing Cleanser to help fight dehydration. If these suit your skin all year round, there is no need to change. However, some people find they prefer a cooling gel cleanser in the warmer months. Try Triple Action Cleanser."
Exfoliation:
"The cooler months can leave our skin looking a little dull and grey. This can be due to the natural oils in our skin finding it harder to get going in colder temperatures, leading to dehydration. Exfoliation is key to combat this. Try Micro Cleanse Super Scrub OR Liquid Gold  to reveal fresh skin just-in-time for summer."
Serum:
"Boosting your skin's stocks of antioxidants by layering them under your daily SPF and nightly moisturizer can help to further protect you against extrinsic aging. Try Vitamin A for a potent night-time skin renewal treatment that utilizes the exfoliating benefits of vitamin A in a hydrating formula OR Vitamin B for support against environmental elements and radiant skin."
Moisturizer:
"Although your skin can feel a bit hot and sticky in the warmer month, it's important to not skip the moisturizing step.  If the skin becomes dehydrated, it may produce more oil to compensate; leading to multiple skin concerns. If you feel that your current moisturizer is too think and 'oily' for summer, either switch it for a lighter weight formula. Try Balancing Moisturiser & Gentle Exfoliant."
… and of course SPF