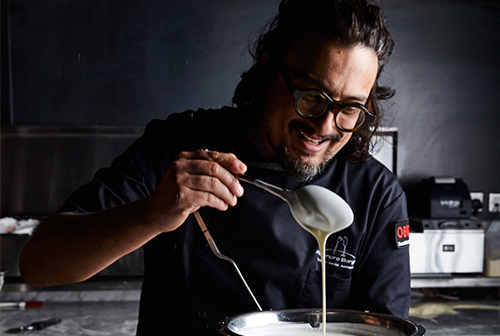 Dining with Alessandro Borghese at New York's Reimagined Obicà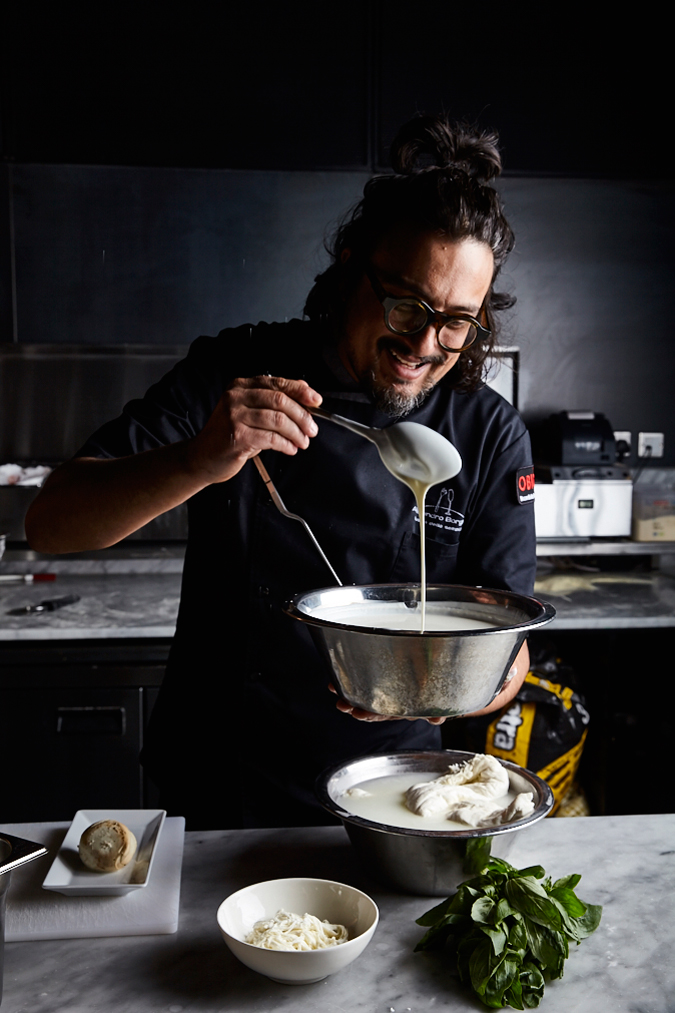 Image: Alessandro Borghese.
Alessandro Borghese, one of Italy's most coveted gourmands and the judge of "Junior Masterchef Italia," brings his culinary genius to New York with a refreshed menu at Obicà, the city's first-ever mozzarella bar. Just before launching the new range, the chef sat down with ESSENTIAL HOMME to discuss the legacy of Italian cuisine and how to it translates to American audiences.
ESSENTAL HOMME: What's the concept behind the new menu at Obicà?
Alessandro Borghese: Food to share. My idea was that you go to eat, not only for the food but for the experience: to chit-chat, to exchange opinions. I said, "let's find a concept that's "food to share." Many little dishes on the table, conversational dishes. In Italy it's called "piccoli piatti," and now we're doing the same thing in New York.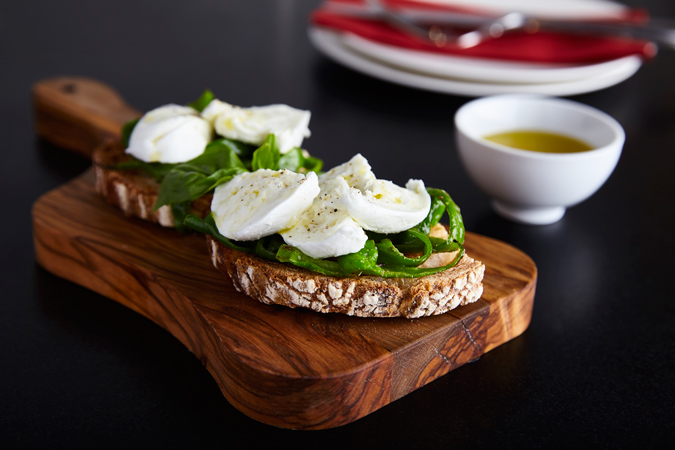 Image: Alessandro Borghese.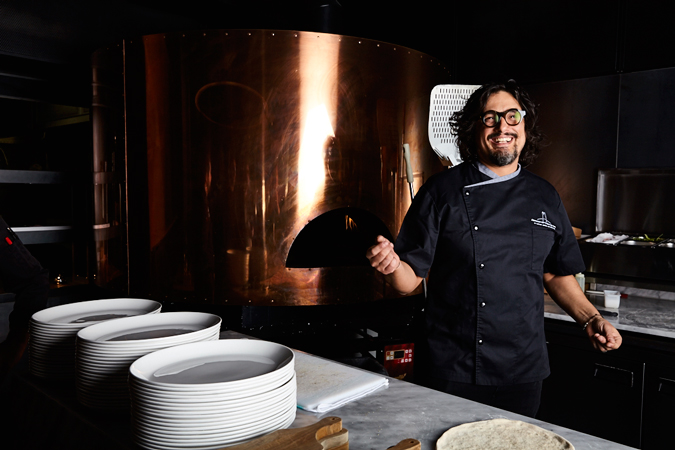 Image: Alessandro Borghese.
EH: What are some of your new delicacies?
AB: I wanted to develop hemp flour pasta. It's done with a vegetarian ragù, various vegetables, anchovy extra virgin olive oil that I developed, basil, and, of course, delicately smoked mozzarella cheese. Fantastic taste—earthy, vegetarian, and very interesting with the smoked mozzarella. It's that borderline idea of something fun and transgressive. And it's healthy.
EH: Obicà is New York's first mozzarella bar. How does your menu celebrate the cheese?
AB: It's all about the mozzarella. Three times a week we ship it fresh from Italy with three versions: delicate, intense, and smoked. We put them on all the various dishes; always 100 percent buffalo milk.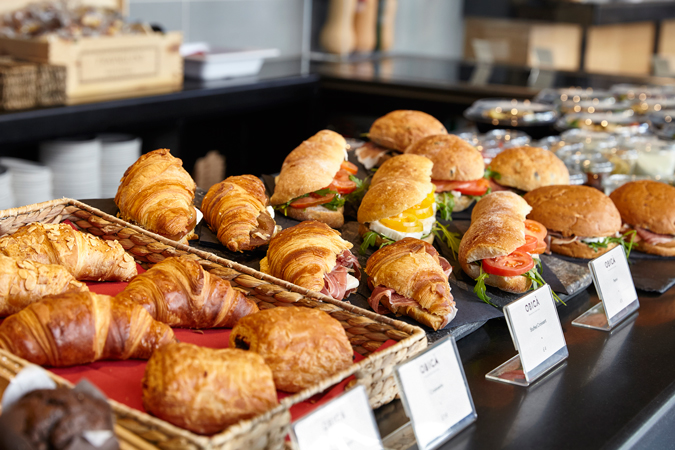 Image: Alessandro Borghese.
EH: You were born in San Francisco but grew up in Italy. Do your American roots influence your Italian cooking?
AB: Italians are individuals, very much about the self. In the States you learn how to group up and work in a bunch. That group works for one purpose.
EH: Do you think Italian food is evolving?
AB: For myself and all my colleagues that work in Italy, we're going back to [our] roots—more produce, less nouvelle cuisine, if you want to put it a French way. I've always been a traditionalist. Substance on the dish must be priority, the taste. Eighteen to 20 year olds, they come into my kitchen and I say, "Cook me a simple spaghetti al pomodoro," and they don't know how to do it. If you don't know the basics you can't innovate.
EH: What's next for you?
AB: I'm going to LA tomorrow, for Obicà LA. Then the opening of my new restaurant in Milan, in front of City Life. I'm also starting off a new TV show for Sky, and then developing a new concept of Italian healthy food to export around the world.
Chef Borghese's updated menu is now serving at Obicà Mozzarella Bars worldwide.