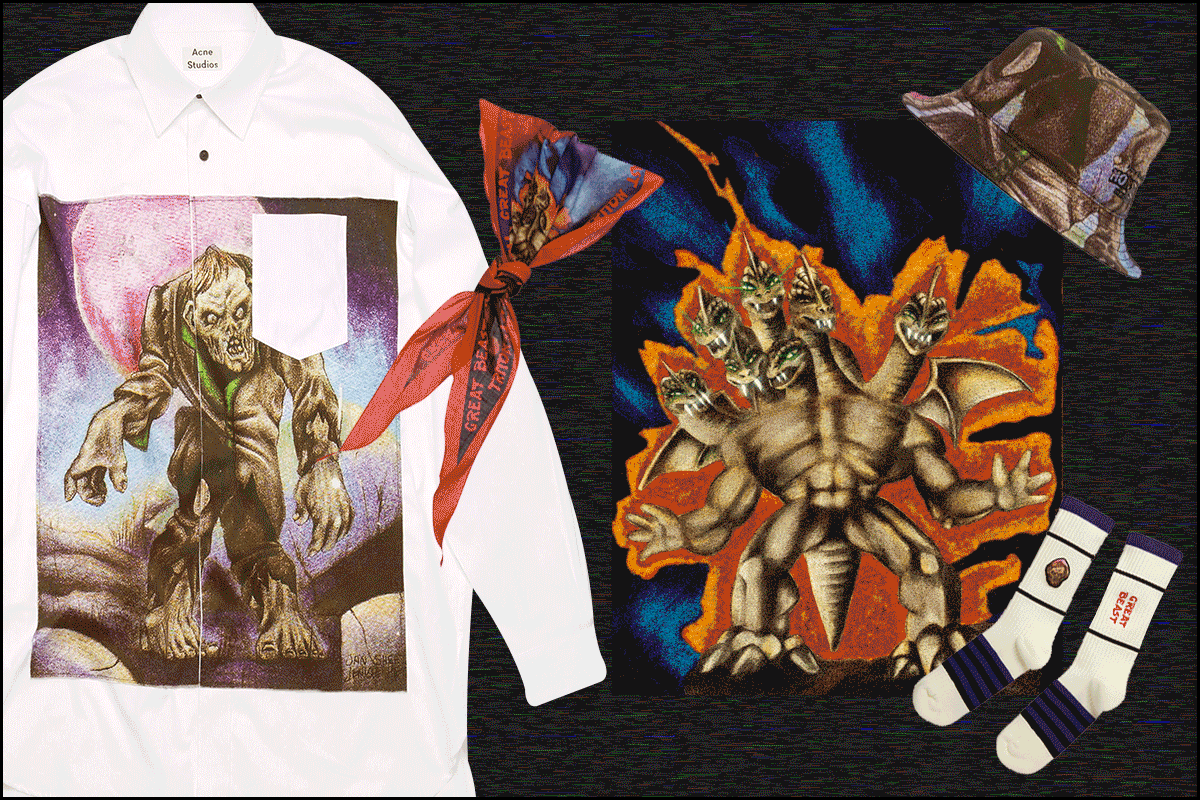 Acne Studios Unleashes Its Monsters
You've heard of monsters under the bed, now get ready for monsters in your pocket: Swedish brand Acne Studios is launching its 'Monster in my Pocket' capsule based on the cult toy characters from the '90s created by Joe Morrison and John Weems. Some standout pieces include hoodies, button-down shirts, hats, caps, scarves, and other accessories with screen-prints of each creature.
The throwback collection brings back the iconic memorabilia into the present. With over 200 creatures, inspired by various stories, science fiction, and mythology, the collectible series was one of the most popular of its day. For the capsule, Acne Studios chose to feature the zombie, werewolf, Triton, and the Great Beast on an assortment of screen-printed apparel. Perfect for a music festival, an ayahuasca retreat, or just a day in the city, the monsters have your back.
The Acne Studios 'Monster in My Pocket' capsule collection will be available in select stores and online on February 8.