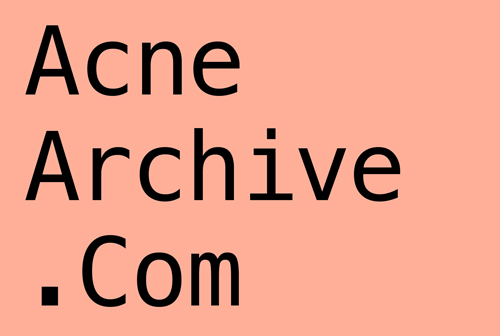 Acne Launches 48 Archive Pop-Up Shop Online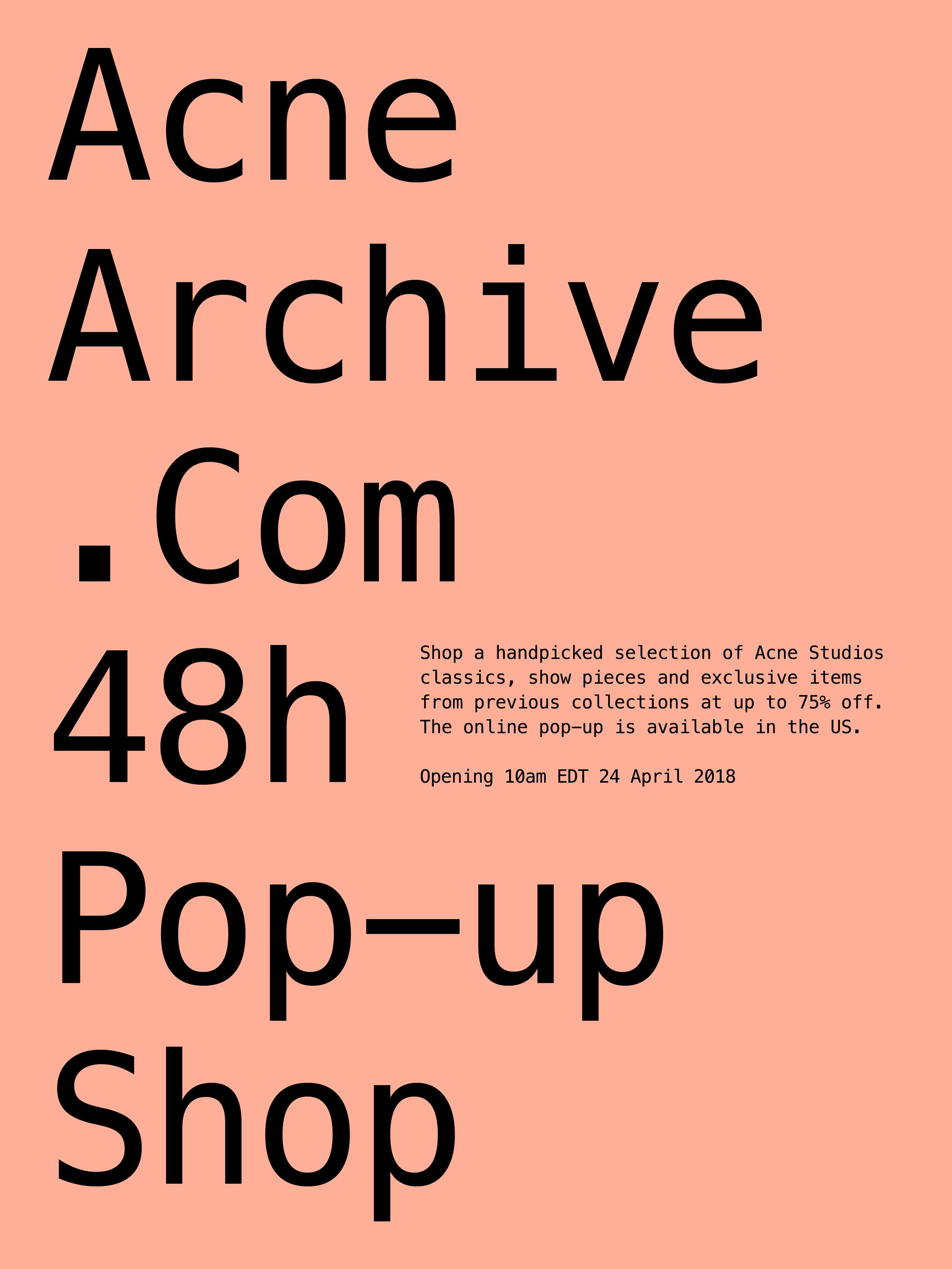 Acne Studios is launching an exclusive two-day online pop-up shop featuring popular pieces from collections past. Dubbed Acne Archive, the 48hr promotion will take place starting tomorrow, April 24 at 10am, giving fans of the brand a brief window to snag some of their favorite items from the Swedish label. Some goods will be up to 75% off — my horoscope (I'm an Aquarius, thanks for asking) said I should consider shopping this week to update my look. If this brief initiative isn't a sign encouraging a complete sartorial reinvention then I'm not sure what is. The brand hosted a similar web pop-up in 2016, and while the promotion itself is limited to US customers, it's likely that future editions will expand to a global audience.
AcneArchive.com is live tomorrow at 10am.