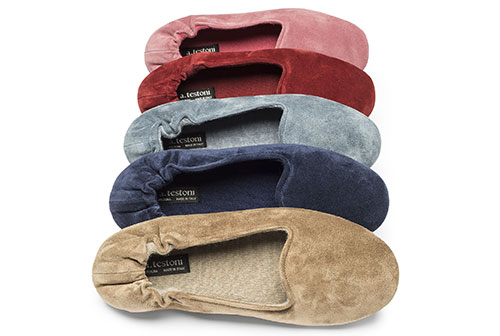 a.testoni Launches New His & Hers Slipper Collection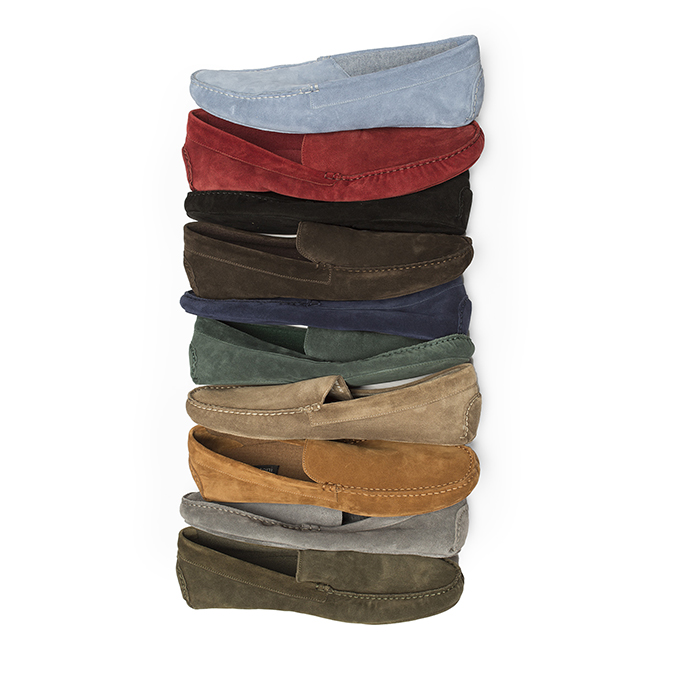 Image: a.testoni.
Combining the idea of informal luxury and comfort, Italian brand a.testoni brings its new slipper program His & Hers to the public. The release includes three pieces – men's Lux Cashmere and Suede, men's Vitello de Lux, and women's Lux Cashmere and Suede – with classic colors such as nero, brown, and navy, as well as pink and light blue, to match a range of diverse styles. With selective leather and skilled shoemakers, a.testoni builds its collection with a range of silhouettes, including ballet flats, car shoes, and traditional slippers – giving the brand a taste of that coveted vintage aesthetic. The special launch, nicknamed Flyer, is perfect for private jet setting or in-home use, and is a must for any closet.
His & Hers will be available on November 1, 2016 online.