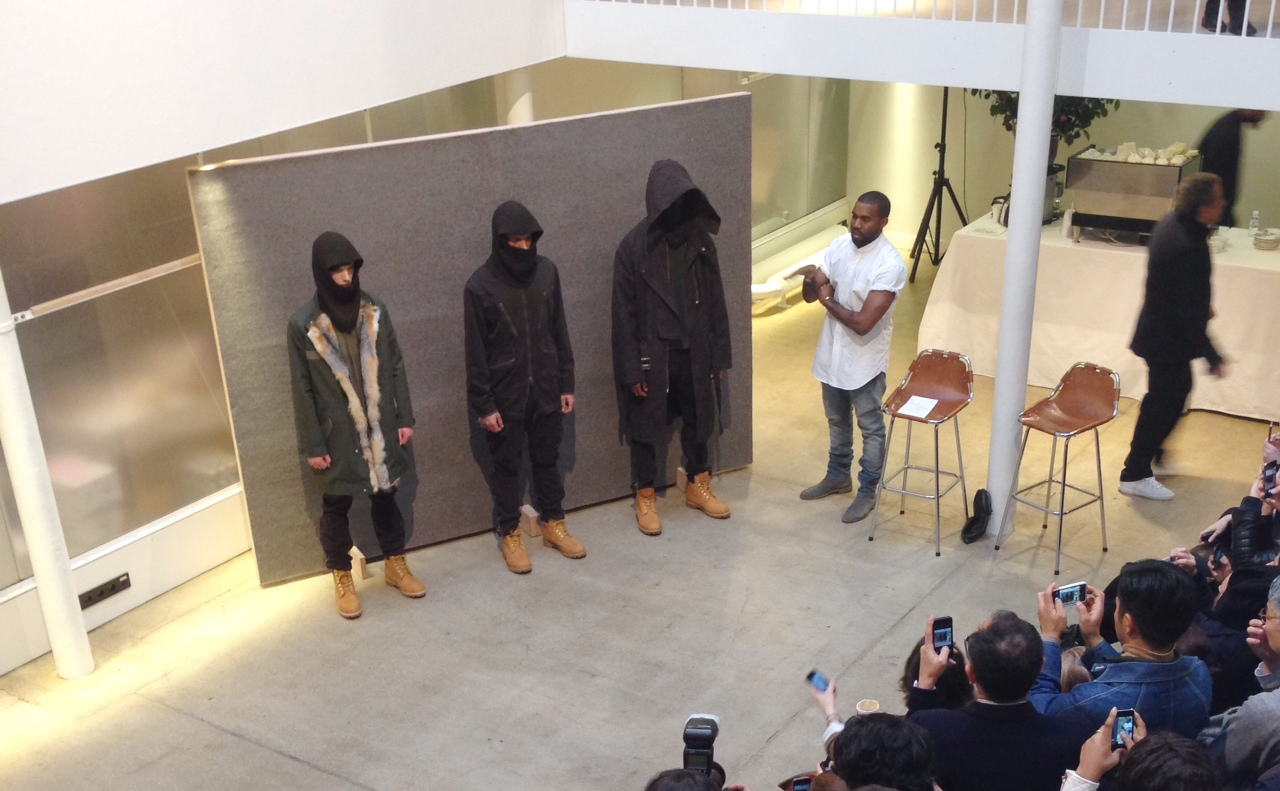 A.P.C. x Kanye FW14: You Might As Well Get in Line Now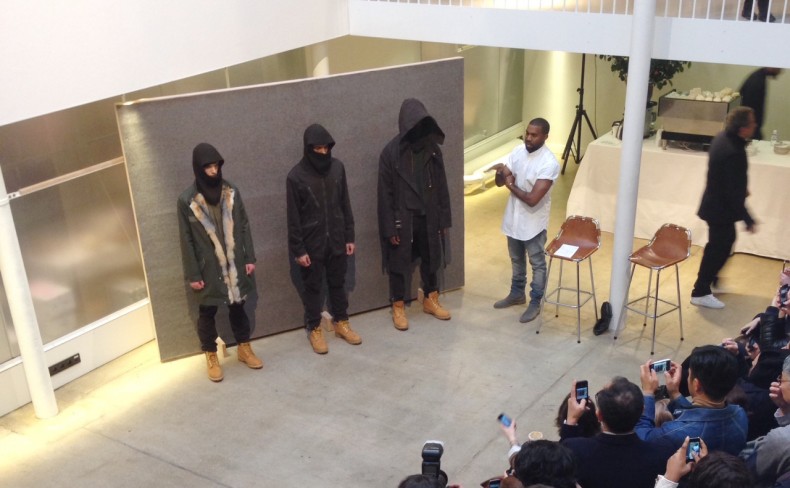 Image: A.P.C.
There are roughly two finger-biting and emotionally exhausting weeks until Kanye West's second collection for A.P.C. hits sales floors on Thursday, July 17, or what the world will soon come to recognize as Kanye Dependence Day. Last year's release from the French brand and superstar rapper sold out immediately, and with the amount of anticipation surrounding this one, we're sure it'll fly out just as fast.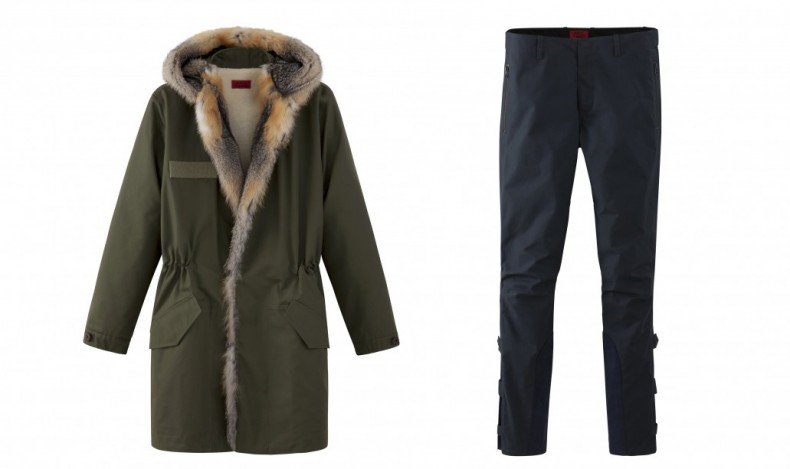 Image: A.P.C.
The new A.P.C. x Kanye collection features a range of pieces inspired by the producer-turned-rapper-turned-designer's personal style, including outerwear, sweaters, t-shirts, and pants. Many of which, such as the green parka and navy bomber jacket, feature faux fur linings, emulating West's fondness for luxurious material and the "Good Life." Also of interest is a pair of navy biker-influenced pants. They aren't Balmain, but they do feature zip pockets and are made of faux suede.
Image: A.P.C.
However, the collection's most successful items may be its simplest. West often utilizes face coverings in his live performances, and though it isn't as theatrical as his famed jeweled piece from Maison Martin Margiela, this new wool mask (above) is certainly more functional for the street. A controversy of the collaboration's previous season, West's plain white "Hip Hop T-shirt" became infamous last year for selling out despite a $120 price tag. Now another plain white tee will undoubtedly repeat that success—as will its camo counterpart—so ready your credit card if you just need Kanye's name on your neckline. We know we kind of do.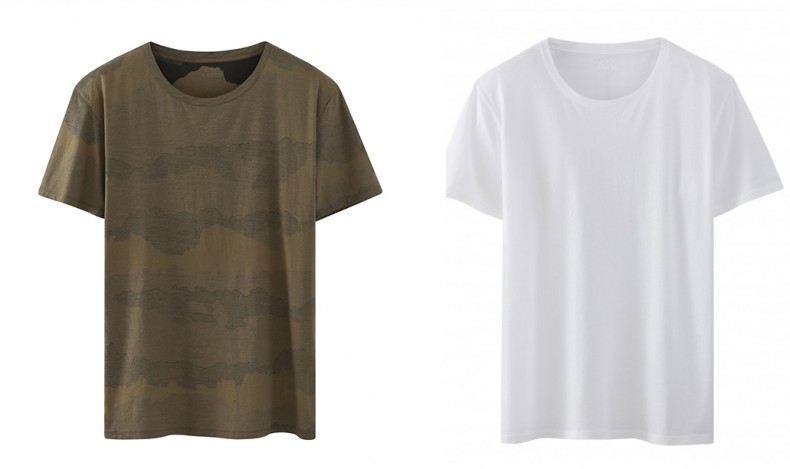 Image: A.P.C.
The A.P.C. x Kanye collection will be available in A.P.C. stores and online starting July 17, 2014.