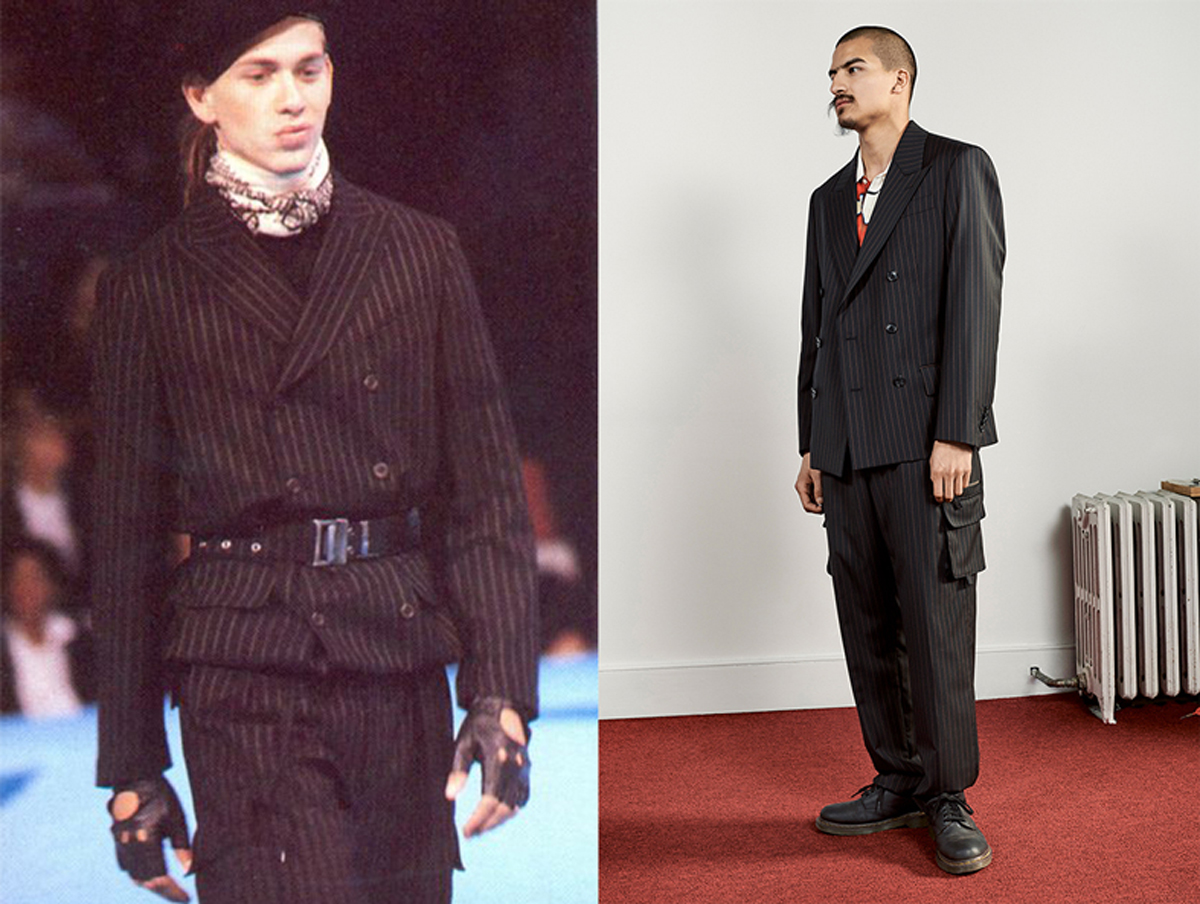 A Closer Look at Supreme x Jean-Paul Gaultier
After Supreme announced its newest designer collaboration with the French couturier Jean-Paul Gaultier, the internet was thrown into another streetwear-goes-luxe frenzy. While the New York skate brand is no stranger to collaborations — I'm pretty sure its collaboration with Louis Vuitton two years ago is what reignited the fanny pack craze — this partnership seemed like a genuine pairing between two masterminds, and one that cements streetwear's residence in the industry. Supreme remains a leading authority of streetwear, while Gaultier's iconic work has permeated pop culture for over 30 years. (Who hasn't seen one of his body-shaped perfume bottles or the Madonna cone bra? Supreme even cast Madonna's daughter Lourdes in the campaign as a tribute to the designer's muse.) When the collection officially drops tomorrow, it's sure to sell out before the page even loads. We take a closer look at some of the inspiration behind the latest Supreme collab.
The 'Fight Racism' Collection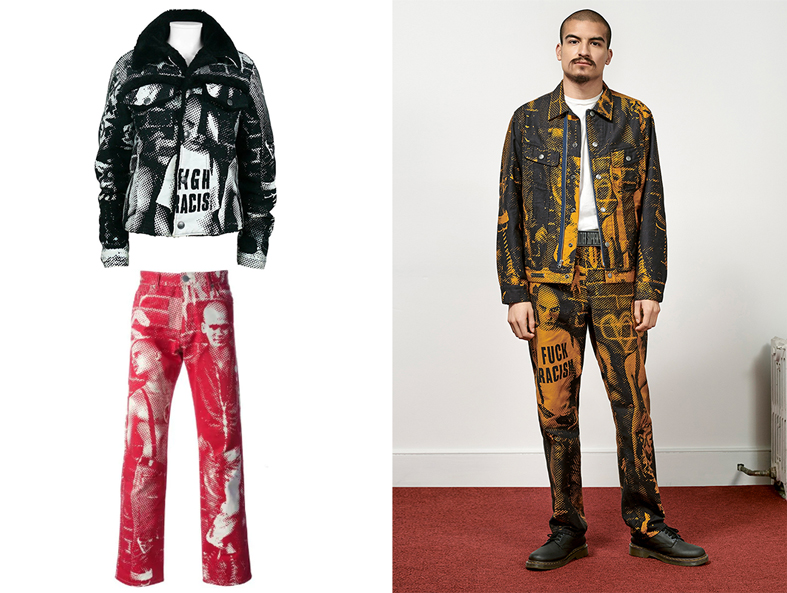 Neither brand is stranger to making a statement and both adopted a punk 'fuck authority' mindset in both their careers, so it seemed a natural instinct to integrate Gaultier's signature bold collage print from his 'Fight Racism' collection of the '90s.
Jean-Paul Gaultier S/S '90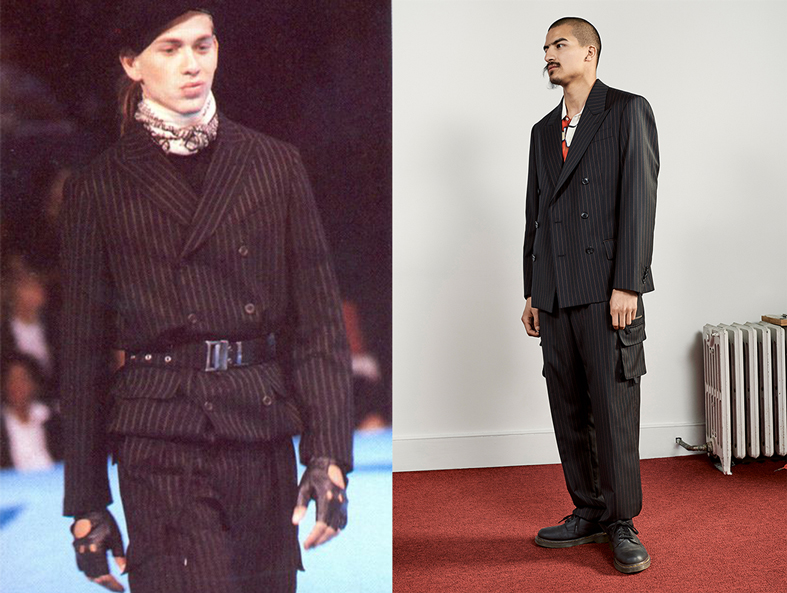 While Gaultier had frequently blurred gender lines in his presentations, this was one of the collections that were able to subvert the business suit. By contrasting the utilitarian style of the silhouette with cargo pockets and industrial belt buckles, it was one of the first collections to combine formal wear with sport and workwear.
Jean-Paul Gaultier S/S '90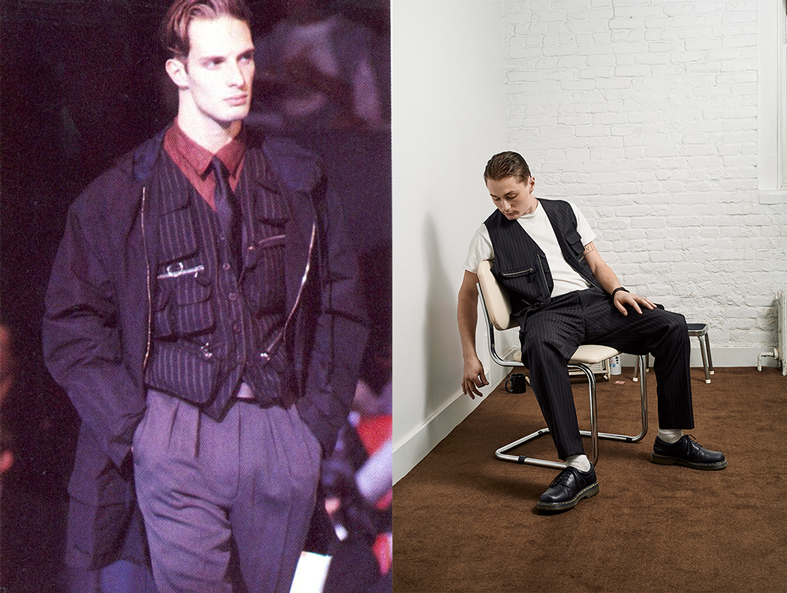 Another example of Gaultier doing it first with the utility vest. While it's now taken the place of the side bag trend of yesteryear, it was another example of transforming the mundane into a fashionable accessory — Virgil Abloh showed similar pieces during his menswear debut for Louis Vuitton FW '19.
Jean-Paul Gaultier SS '01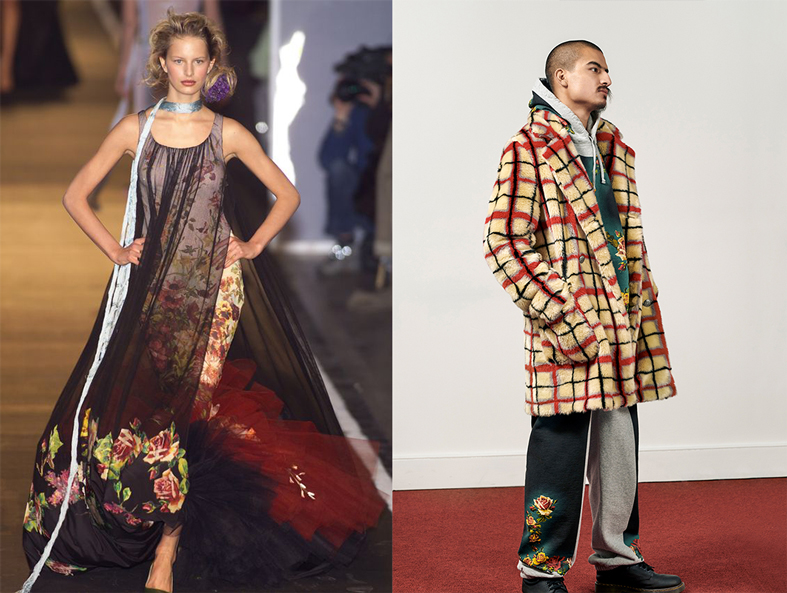 Plaid and florals have frequently been used in many of Gaultier's collections, but this darker and more subtle print seemed lifted directly from the designer's Ss '01 Couture show and incorporated into a casual pair of sweatpants. Now that's how you do hi-lo fashion.
Supreme x Jean-Paul Gaultier drops in select stores and online (and on Grailed) tomorrow.