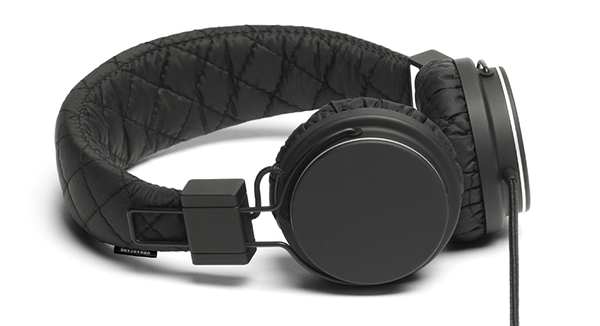 8 STYLISH HEADPHONES FOR UNDER $200…AND WHAT TO WEAR THEM WITH
Handsome headphones with prices that leave you with a bit of cash to play with. Let the fun begin.
---
1—Urbanista
Copenhagen Crispy Apple
$99 at urbanista.com
Green will compliment your sporting attire in any season. But especially with gold.
Wear with: Maison Martin Margiela's brand new Men's Gold Foil Replica Sneaker to make it Olympic.
$589 at oki-ni.com
---
2—Aiaiai
Capital
$125 at aiaiai.dk
This way to a mid-20th century place.
Wear with: Black Fleece Skinny Pinstripe Wool Tie in Charcoal to enter Mad Men.
$125 at brooksbrothers.com
---
3—House of Marley
Exodus
$150 at houseofmarley.com
Recycled wood and soft leather to keep you jammin'.
Wear with: Adidas Originals Adi-Rise Shoes for Bob.
$95 at adidas.com
---
4—Tivoli
Radio Silenz
$160 at tivoliaudio.com
The world's first active noise canceling headphone to use wood caps also happens to wear handsomely.
Wear with: Benny Gold Native Wood Print iPhone Back to enhance the statement.
$99 at bennygold.com
---
5—Nixon
The Loop
$40 at nixon.com
Minimalists, look here. Also, Nixon watch fans.
Wear with: Nixon Newton Watch to keep it, well, minimal.
$125 at nixon.com
---
6—Zumreed
ZHO-015 X2 Hybrid Speaker Headphones
$165 at brookstone.com
Showoffs of all variety might enjoy these cans that double as speakers. We like red but there's also white and black.
Wear with: Boom Box iPod Case so as to confuse.
$12 at scratchtracksshop.com
---
7—Skull Candy
Aviator
$150 at skullcandy.com
Something to take you higher.
Wear with: Ray Ban 001 Folding Aviator and set flight.
$189 at ray-ban.com
---
8—Urbanears
Plattan Quilted
$80 at jr.com
Insane.
Wear with: Cast of Vices Leather Bracelet to get your meds.
$84 at oaknyc.com
---
Related Stories: