10 Facts You Might Not Know About the Real Life 'Bling Ring'


Buzz is sweltering for Sofia Coppola's highly anticipated fifth feature, The Bling Ring (June 14, NY & LA, June 16, everywhere). Based on a string of robberies that bagged $3 million in clothing, cash, jewelry, handbags, luggage, and art, the film focuses on those responsible, teen burglars aptly dubbed: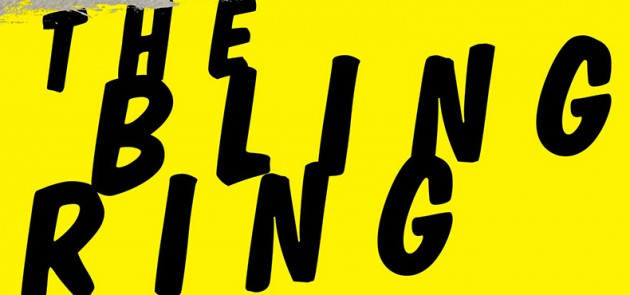 Starring an all grown up Emma Watson arm and arm with a cast of relative unknowns, the film opened the Un Certain Regard section of the 2013 Cannes Film Festival just weeks ago. The film is based off transcripts provided by Vanity Fair journalist Nancy Jo Sales, who interviewed many members of the real-life Bling Ring, their parents, their lawyers, and cops involved with the investigation.
Sales took her steaming kettle and poured it into a book, The Bling Ring: How A Gang of Fame-Obsessed Teens Ripped Off Hollywood and Shocked the World. In preparation of the the film's release, we scoured this epic work of can't-believe-it's-not-fiction to unearth the ten most salacious tidbits we discovered throughout the book.
10.
Many ask, how did the Bling Ring truly get caught?
September 1, 2009: LAPD officer, Captain Beatrice Girmala, received a call from a man named Paul Wolcott. Wolcott had heard from a CNN employee the LAPD would refer to as "Protected Witness #1". So try and follow along here, her friend — "Protected Witness #2" — a young woman who had overheard Rachel and Nick (the alleged ringleaders) at parties bragging about the burglaries. Witness #2 forwarded Rachel and Nick's facebook profiles to Witness #1 who forwarded them to Wolcott. It wasn't until that moment that detectives received their first firm lead on the burglaries, and furthermore, the first evidence linking them to one another.
9.
Alexis Neiers, describing her life to Nancy Jo:
"I went to Paris in August and stayed at the Crillon [Hotel]" — this was for the Issa Lingerie shoot for FashionTV — "and it was gorgeous," she said. "I flew first-class there and back…. I took my sister Tess. We got shopping money every day and a personal driver and Ferraris and Mercedes took us around. It was like two weeks of total luxury. It was incredible."
Andrea said, "It wasn't two weeks, it was–"
"It was almost," Alexis insisted, "It was so cool."
8.
Nancy Jo, upon meeting her cop source:
"I asked if I could use his real name but he said, "Call me Vince Vaughn." He told me if I "sold him out," he'd "plant drugs" on me; but that was just his sense of humor.
7.
Rachel Lee put the key they'd taken from Paris Hilton's home and put it on her keychain. A souvenir, if you will.
6.
So you're in Paris Hilton's home with sticky fingers…
'Sometimes the things they took were intimately mundane, like a pair of sneakers that belong to Benji Madden, Paris' boyfriend. Nick wore them around. And sometimes the things they took were more personal. Nick said Paris had a "safe room and in her safe — it was completely unlocked — she had a thing of, like maybe eighteen pictures of herself topless and rubbed with, like, some tanning color all over her body." So they took them. "We thought we might be able to sell them to a tabloid," he said. "We thought it would be profitable at the time, but after looking into it we were told everyone has seen Paris Hilton naked so it didn't really matter."
5.
Nick Prugo, describing his assent up the social ladder:
"All you needed was money. And, like, me and Rachel had money so we could get in anywhere, too — that's all you need, money and looks, and like, we weren't ugly so it wasn't that hard."
4.
Orlando Bloom began accusing those closest to him after his house was burglarized on July 13, 2009. Rachel Lee was such a good burglar — according to Nick Prugo — she found out where his Rolex's were hidden in the wall. Bloom told the Grand Jury: "I thought, because they had found those [watches], that somebody who I knew personally must have broken into my house. To know that I even had the watches, because it's not something that I talk about particularly…"
3.
Nick Prugo, describing why they drew the line at Jessica Simpson:
"Rachel would never rob someone who's purses weren't real leather."
2.
Did Kanye West's baby mama face the "wrath" of the Bling Ring? Nancy Jo describes a potential Kardashian connection:
"The Kardashian's Calabasas home had been robbed on October 18, 2009, and that the burglary bore all the marks of a Bling Ring job. Except for Prugo, none of the kids in the gang had been arrested at the time of the heist. One-hundred-eight-thousand dollars in diamond jewelry, Rolex and Cartier watches had been stolen. Cops were never able to put any of the Bling Ring kids at the scene, but they suspected a connection (and still do; the culprits in that burglary have been apprehended)."
1.
Nick Prugo, describing how to carjack the rich and famous:
"You'd pull on the door handle to see if the car was unlocked. Maybe seventy percent of the cars were unlocked, especially in gated communities. And like, maybe ten percent had purses or wallets in them. We would open a car; there'd be a purse in there. You'd take their credit cards, their cash. We had instances where we'd find, like, at least six hundred dollars in a wallet. So we'd find that, and then we'd go shopping. We'd go to Robertson, Rodeo. We'd walk in, stylized and beautiful. We'd use the cards and no one would question."