Your Façonnable Luck—an Exclusive Collection!
Published on Friday, 06 April 2012 14:05
Matt Bell

0 Comments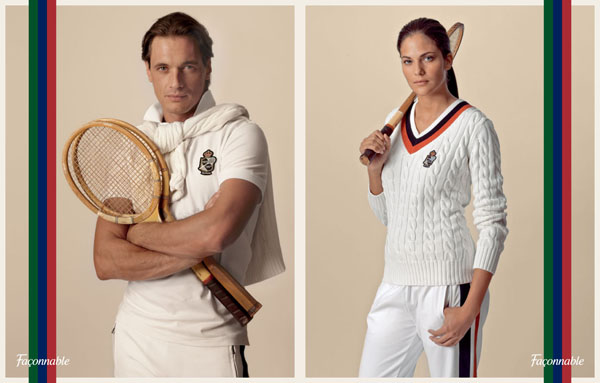 As Rafael Nadal tries to score a record-breaking 8th straight Open Era win at the ATP Monte-Carlo Rolex Masters, Façonnable is set to make their 7th official endorsement of the storied tennis event (April 14-22). Coincidence? Luck? Conspiracy? Depends who you ask (especially since Nadal hails from neighboring Spain), but the relationship between the French lifestyle brand and the tournament has, beyond doubt, endowed upon the 2012 event a clear sense of style. Façonnable will continue to outfit the linesmen, control managers, steering committee, ball boy managers and VIP Lounge and Main Entrance Hostesses but this year adds an exclusive commercially available collection for its fans. The Monte-Carlo Country Club Collection consists of refined court-worthy separates perfect for the serious tennis aficionado. The collection will be available at the Façonnable boutique inside the Monte-Carlo Rolex Series village as well as in all Façonnable flagship stores worldwide.