Posts Tagged 'rum'
Cuba Libre – Beyond The Rum & Coke
Published on Wednesday, 13 June 2012 12:43
Geoffrey Kleinman

1 Comment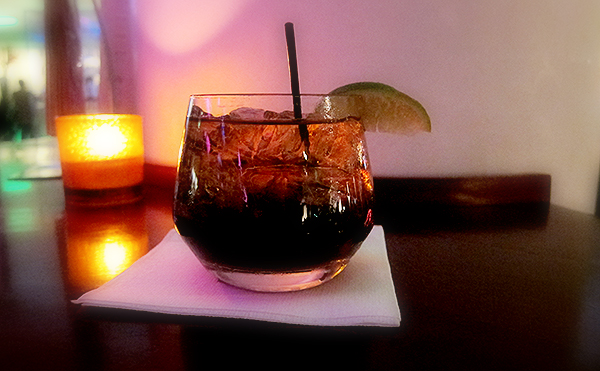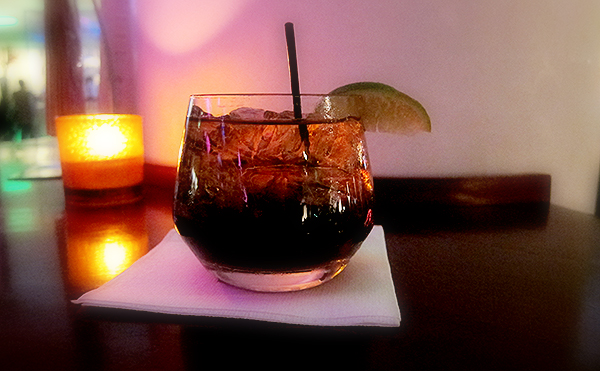 Bacardi and Coke, or rum and Coke, is one of the most common cocktails served, alongside Jack and Coke, and vodka and soda. A brilliantly simple drink, the rum and coke is actually a simplification of a classic cocktail called the Cuba Libre which dates back to the Spanish American War. During the war Americans packed their ships with Coca-Cola because the traditionally stimulating qualities of the original formula helped in the fight.
In Cuba, rum is the dominant beverage and American soldiers mixed this rum with their Coke and lime to make a deliciously addictive drink. The cocktail formally got its name when in 1898 General Russell used the drink for his toast to celebrate the liberation of Cuba from the Spanish. The toast was "Cuba Libre!" and the name stuck.
During the Cuban missile crisis the drink fell out of favor – no one was really interested in celebrating anything Cuban. The drink became known as Bacardi and Coke, or simply rum and Coke. During this transition the drink was often simplified with the essential lime dropped from the equation, and the Bacardi Gold rum was dropped in favor of the lighter Bacardi Superior.
A good Cuba Libre is more than just throwing rum and Coke in a glass. By assembling the ingredients in a specific order and using an aged rum like Bacardi Gold, you can create something that transcends the simple rum and Coke.
Ice tends to pick up the flavor and aroma of the first thing it comes in contact with, so a good Cuba Libre starts with seasoning, or tattooing, the ice with the lime as your first step. The lime is followed by the rum and then topped off with Coke and a gentle stir. The difference between the ingredients in a Cuba Libre and a rum and Coke aren't dramatic, but when properly prepared, the Cuba Libre picks up a wonderful fresh citrus quality that really balances out the drink.
Cuba Libre
2oz Bacardi Gold Rum
4oz Coca Cola
1/2 oz of Fresh Squeezed Lime Juice
In a tall glass with ice, add the lime juice to the ice. Add the rum and then top it with the Coke. Stir gently and garnish with a lime wedge.
The Classic Daiquiri – Rum's Perfect Cocktail
Published on Monday, 21 May 2012 04:13
Geoffrey Kleinman

0 Comments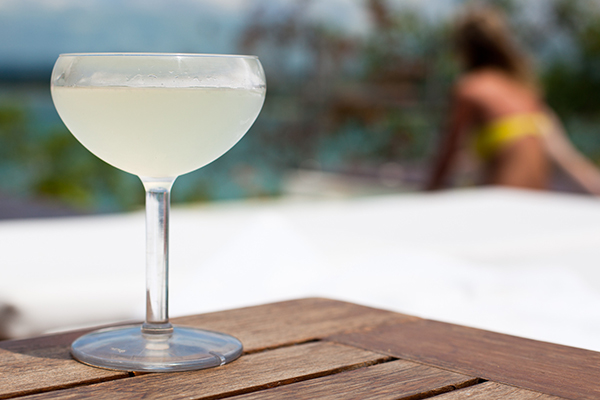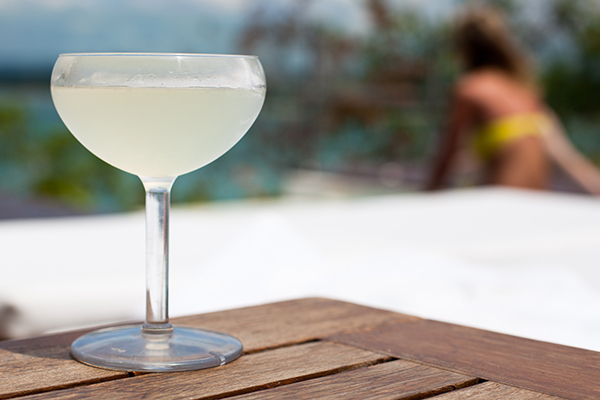 The rum daiquiri is one of world's great drinks, yet it's often prepared so poorly that you'd never know it. Somehow, someone, somewhere got it into their heads that a daiquiri should be thrown into a blender with lots of sugar, and lots of fruit, and made into something closer to a slurpee than a cocktail. In reality, a properly made classic daiquiri is a beautifully elegant and delicious drink.
While we don't know exactly where or how the classic daiquiri was invented – many countries and bars lay claim to its origin – the drink came somewhere out of the Caribbean where sugarcane, rum, and limes are plentiful. As with many great classic cocktails, the daiquiri is made with three simple ingredients: rum, lime, and sugar. This basic structure is nearly identical with other tropical rum classics like the Ti Punch, Caipirinha, and Mojito (which adds mint to the mix).
A great classic daiquiri is all about balancing lime, sugar, and strong rum. It's extremely easy for one of these elements to overpower the daiquiri, so when making a daiquiri it is essential to be precise with your measurements and always use a jigger. It's also extremely important to use fresh lime juice. Using bottled lime juice will turn your drink into something barely palatable. This difference is as significant as the one between a fast food hamburger and a burger at a steakhouse.
The Classic Daiquiri
1 1/2 oz Rum
3/4 oz simple syrup
3/4 oz fresh squeezed lime juice
Shake with ice and strain into a coupe glass. Garnish with a lime.
The best place to start with the classic daiquiri is with a white rum like Bacardi Supreme, Brugal Especial Extra Dry, Angostura Reserva, or Denizen Rum. Starting with a white rum shows off the dry quality of this cocktail and makes it a perfect aperitif cocktail that holds its own against other great aperitifs like the martini.
The daiquiri can also stand in as an ideal after dinner drink if you choose a more complex rum like Banks Five Island Rum or a darker rum like Appleton Estates – you get something that tastes completely different. Using darker sugars for your simple syrup like demerara also dramatically transforms the drink.
The daiquiri may have gotten a bad rap from its time spent as a blended slushy, but it is truly one of the world's great cocktails, one that when prepared correctly will impress even the most picky of imbibers.
Photo by Jackson Stakeman
Bacardi 8 Year Rum – Time to Sip your Rum
Published on Friday, 13 April 2012 15:44
Geoffrey Kleinman

0 Comments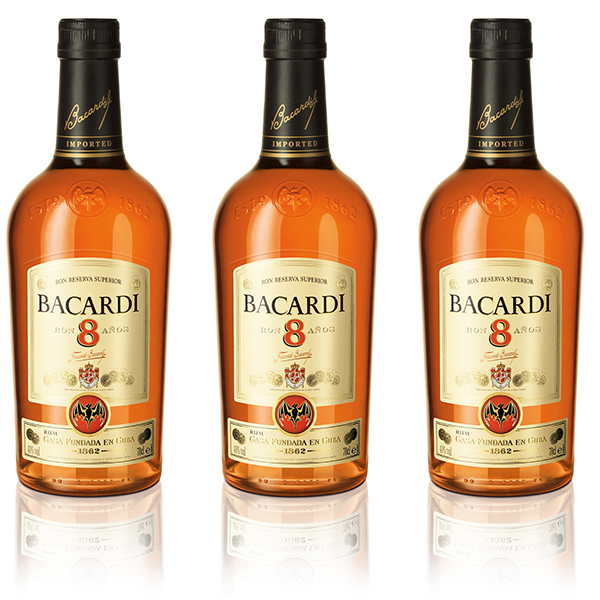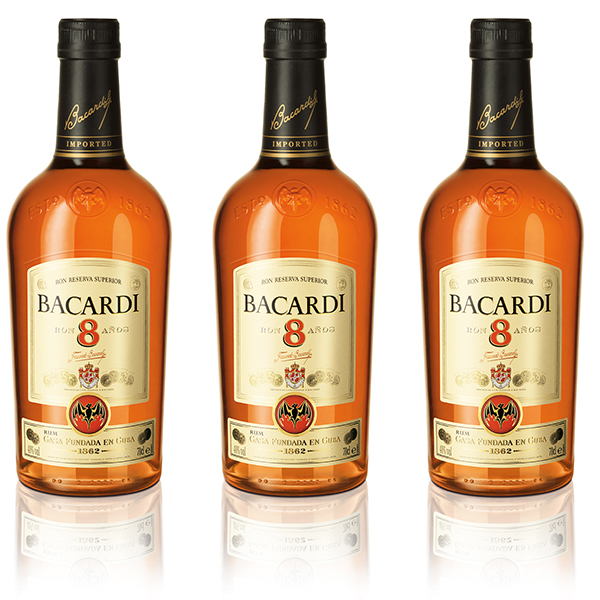 When most people think about Bacardi, they think Bacardi Superior white rum. This is the rum that you'll find behind most bars, and typically it's you'll get when you order a 'Rum and Coke." Bacardi Superior is very light, slightly sweet, dry and clean, perfect for mixing into cocktails, and it goes well in Coke.
The universe of rum is vast with a tremendous number of different kinds of offerings beyond the basic white rum. Bacardi 8 Year Aged Rum is a great way to begin your exploration of rum beyond the standard white rum. It maintains many of the same easy qualities while adding to the mix flavors that come from the aging process.
Bacardi 8 Year Aged Rum has a light and soft nose with vanilla, brown sugar, and the slightest undercurrent of oak spice. The entry is soft and sweet with the vanilla and brown sugar leading and a subtle, charred oak note underneath. The oak spice builds slightly in the midpalate where it picks up the slightest bit of heat for a solid and clean finish.
Bacardi 8 Year Rum performs solidly both as a sipping rum served neat or over rocks, and as a mixing rum. Perhaps the best way to enjoy Bacardi 8 is in an Old Fashioned where the soft and flavorful qualities all come together.
Rum Old Fashioned
2 oz of Bacardi 8 Year Aged Rum
1 sugar cube or 1 tsp of sugar
3 dashes of bitters (Angostura, Cherry, or Chocolate Bitters all work well)
A dash of water or soda water (no more than 1 tsp)
Orange and Lemon Zest
Put the sugar in a glass and add the bitters and water. Stir together until the sugar has completely dissolved. Add the Bacardi 8 Year Rum and ice and stir well (at least 30 stirs). Add both a lemon and orange zest.