Posts Tagged 'rhum agricole'
Ti-Punch – Somewhere between a Shot and a Cocktail
Published on Friday, 25 May 2012 12:30
Geoffrey Kleinman

0 Comments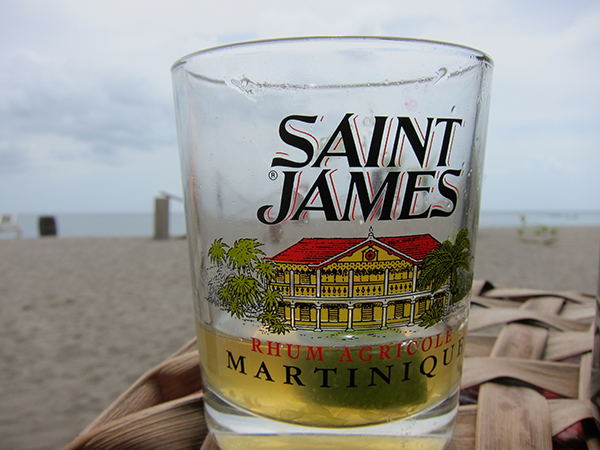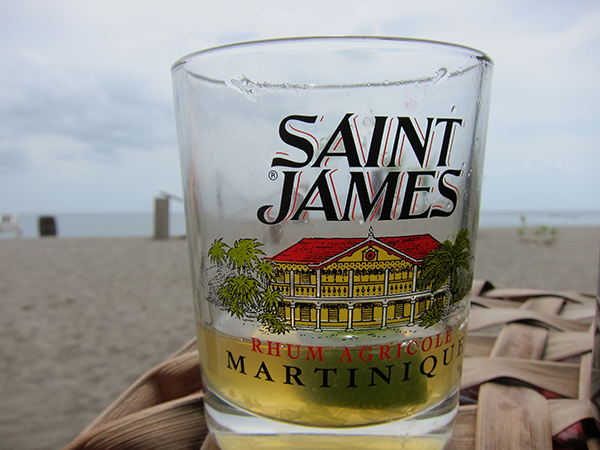 Behind every successful spirit is a great cocktail. Tequila has the Margarita, cachaca the Caipirinha, gin the Martini, and rum the Daiquiri. For rhum agricole, the cocktail that captures its essence and is essential to its success is the Ti-Punch.
Ti is actually the Creole word for petit, or small, and helps define this drink more as a quick, small drink rather than a full 3-4 ounce cocktail. The Ti-Punch has its origins as a drink adapted on the island by Indian workers brought to the island of Martinique after the abolition of slavery.
Originally the drink included tea, cinnamon, sugar, lime, and rhum agricole. The drink became popular on the island and was simplified by dropping the tea and cinnamon. The Ti-Punch shares the same structure as many other classic rum drinks (like the daiquiri and mojito), namely rum, sugar, and lime. What makes the Ti-Punch unique is that it is often adjusted to the taste of the individual drinker.
A basic Ti-Punch is:
Around 1 1/2 oz of white rhum agricole (Nisson, JM, Clement, or Coeur de Canne work great)
Some measure of lime or lime discs (1-2 depending on taste)
1/8-1/4 oz of sugar or cane syrup
Ice is optional, but it helps soften the rhum, which is often 100 or 110 proof.
Ti-Punch has so many subtle variations in its preparation, it's hard to capture all of them. One of the key variations is the lime. Some serve the Ti-Punch with a lime disc, a cross section of the outer peel about the side of silver dollar with the smallest amount of the actual heart of the lime included. Others use actual slices of lime of varying size. There isn't a right or wrong way to do it.
Sugar is another element up for variation for the Ti-Punch. Traditionally either sugar or cane syrup is used, the amount depending on how sweet the imbiber wants the drink to be. Alternatively, crystallized cane sugar or sugar in the raw is used.
The only real constant point in the preparation is that the sugar and lime are added first and given a chance to combine before the rhum is added. The amount of rhum added as well as the type again vary (including various proof white and aged rhums) depending on imbiber. Ti-Punch is considered a small sipping drink, not really even quite a cocktail, and most Ti-Punches have less than two ounces of alcohol in them.
After the rhum is added, the Ti-Punch is then swizzled with a swizzle stick, called a lele. Swizzling a Ti-Punch both mixes the rum, sugar, and lime together as well as aerates the drink, making it even more aromatic.
In Martinique, the Ti-Punch is often served deconstructed and you are given the opportunity to assemble it yourself. The French phrase for this ritual is "chacun prépare sa propre mort," which literally translates to "each one prepares their own death."
The Ti-Punch is an ideal way to begin the exploration of rhum agricole. It's a perfect drink when you want a little something, and a nice alternative to doing a shot or getting a full cocktail.
Kilian – Spirits and Fragrance Collide
Published on Monday, 07 May 2012 11:00
Geoffrey Kleinman

0 Comments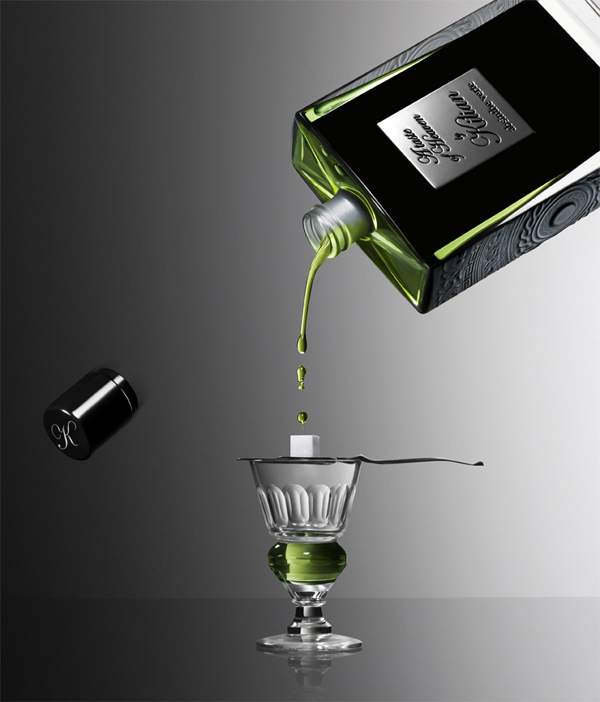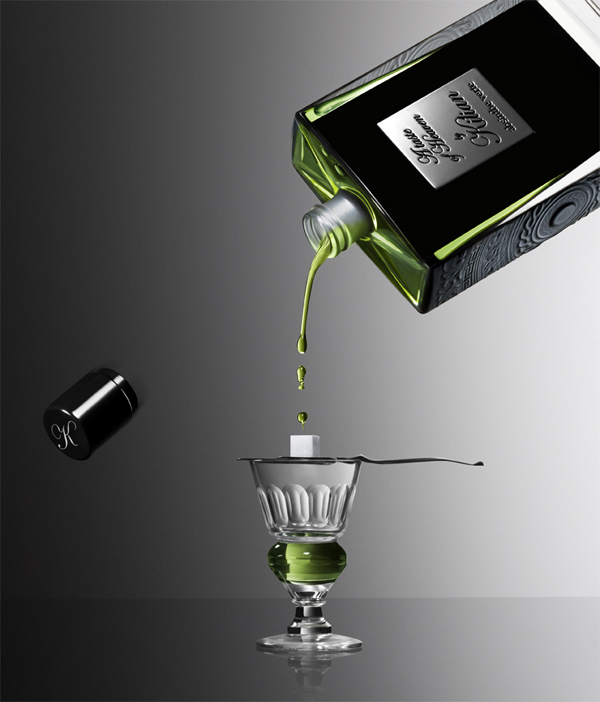 One of the things that's alluring about spirits is the fragrant bouquet of aromas that emanate from the glass. It's easy to get lost in a great cognac, whisky or rum. Kilian Hennessy, grandson of one of the founders of the iconic cognac brand, is no stranger to spirits and their aromas. Kilian grew up in the distilleries and cellars in Cognac, surrounded by a symphony of scents. After studying with some of the great perfumers in the world, including Christian Dior, Paco Rabanne, Alexander McQueen, and Giorgio Armani, Kilian launched his own line of fragrances called simply "by Kilian."
By Kilian has a wide selection of fragrances pulling from a dazzling array of rare essential oils. Many of his fragrances are inspired by the cognac-soaked barrels from Kilian's youth, but some of them draw direct inspiration from other spirits.
A Taste of Heaven – Absinthe Verte is a glowing green fragrance inspired by absinthe. The fragrance is an ethereal blend of aromas of floral notes, incense, and moss. It doesn't have the strong anise note you'd associate with absinthe, but again, the fragrance is more inspired by the universe of absinthe than the spirit itself.
Straight To Heaven – White Crystal captures a lot of rum characteristics with sweet vanilla high notes mixing with a wooded oak undertone backed by a deep musk. The fragrance actually contains "Martinican Rum Absolut" and smells a lot like someone who just came back from a rhum agricole distillery.
It's extremely rare for a fragrance company to list their ingredients, but by Kilian not only lists them, they've published their complete formula for each fragrance on their site. Because of their high essential oil content, by Kilian fragrances are extremely bright, vibrant, and long lasting. Their aromas are strong but never overpowering.
By Kilian fragrances are considered unisex with the more floral fragrances balanced out with wood or musk, and the more wooded ones with sweet or floral notes. For men looking for less floral scents, both Straight to Heaven and Back to Black are slightly more masculine, and both exceptional. The fragrances come in 50ml / 1.7 fl oz refillable sprays, a solid perfume, and a 30ml / 1 oz refillable travel spray set that is extraordinarily well designed.