Posts Tagged 'Ovadia & Sons'
Shopping: Carson Street Clothiers Opens
Published on Wednesday, 13 March 2013 13:49
Evan Ross Katz

0 Comments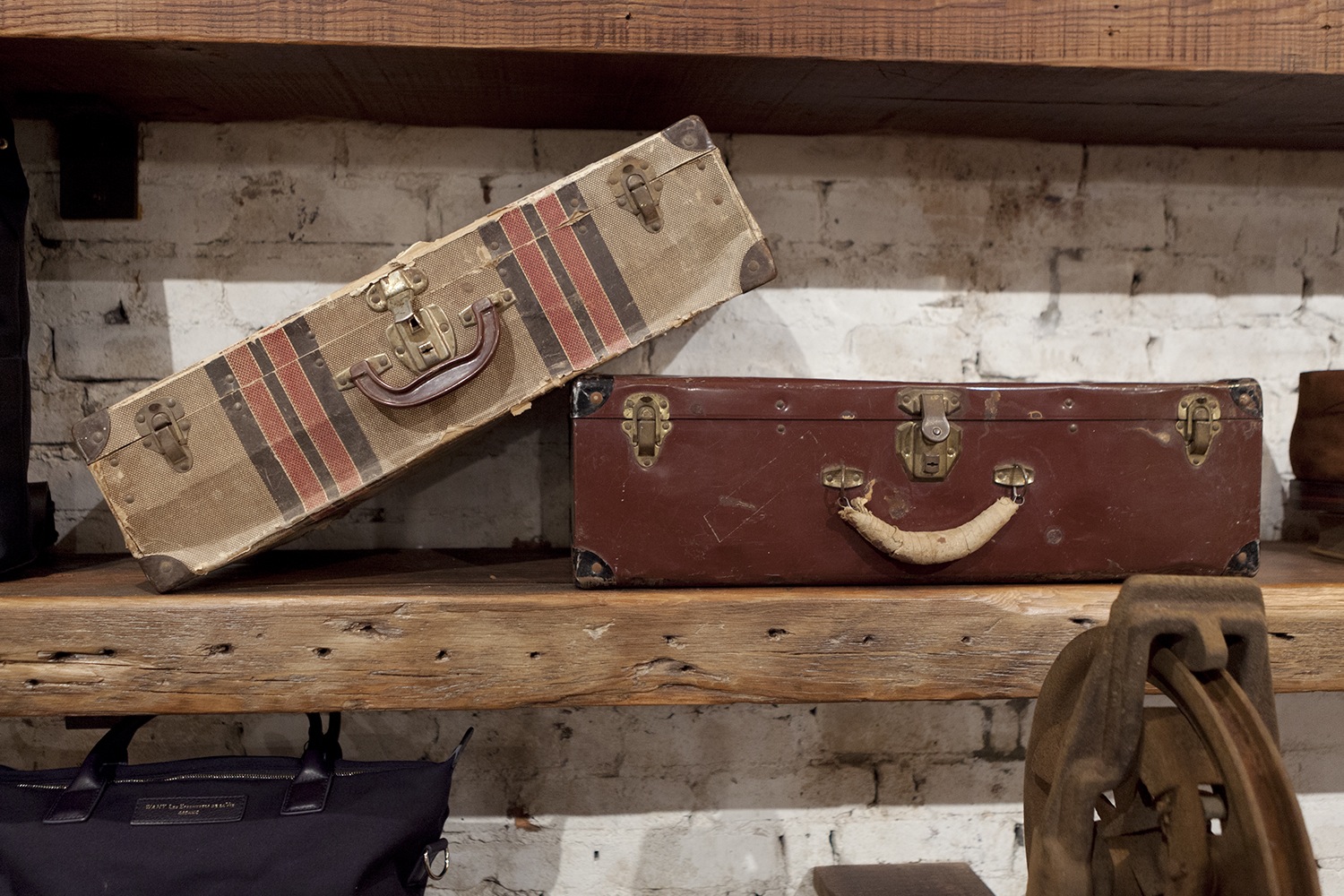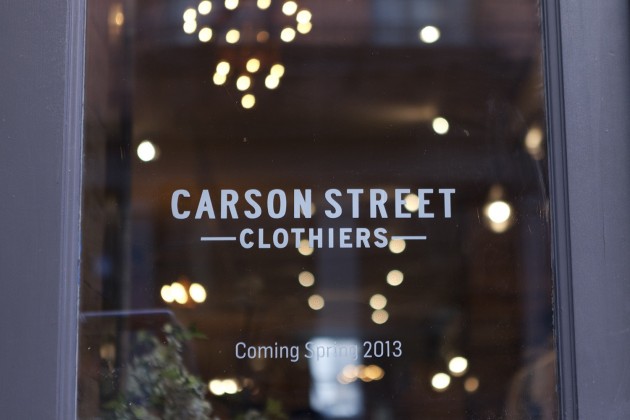 Two former law school roommates have had enough of 'Big law' and decide to open a boutique menswear store in the heart of SoHo—It sounds like the pitch for a CBS sitcom, but for Brian Trunzo and Matthew Breen, it's simply recounting the last few years of their lives.  Over the past weekend, Carson Street Clothiers opened the doors to it's 2,000 square-foot loft-style space, equipped with custom cabinetry, found industrial worktables, steel chests, vintage trucks, and an always-welcome stocked dry bar.  And then there's the clothes!  With a healthy mixture of established and emerging brands, CSC caters to the modern global man, playing host to a profusion of labels including Michael Bastian, Ovadia & Sons, Ian Velardi, Barena Venezia, Patrick Ervell, Mark McNairy, wings + horns, Orlebar Brown, Inis Meálin, and Mismo.  In addition, the store offers made-to-measure suiting by appointment, working exclusively with legendary Dormeuil fabrics.  The in-store program offers fully canvassed and customizable suits operated by bespoke wunderkind Roberto Alfonso Felipe.  In addition to additionally, Carson Street Clothiers will offer customer alterations by American haberdasher, Southwick.  More after the jump.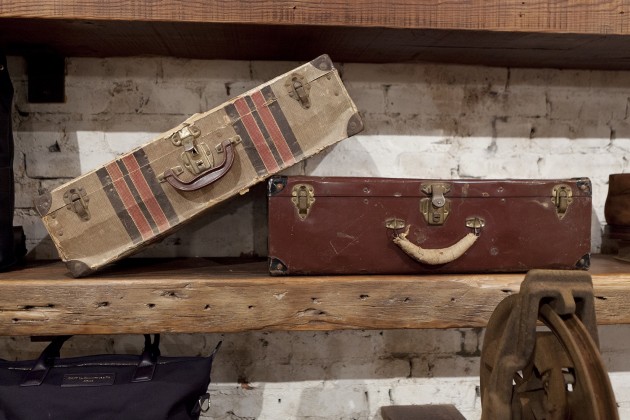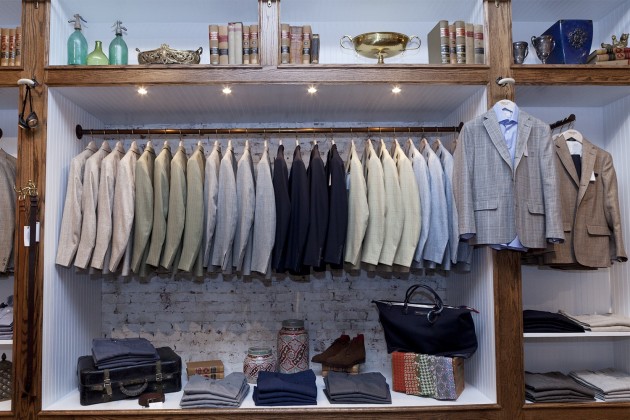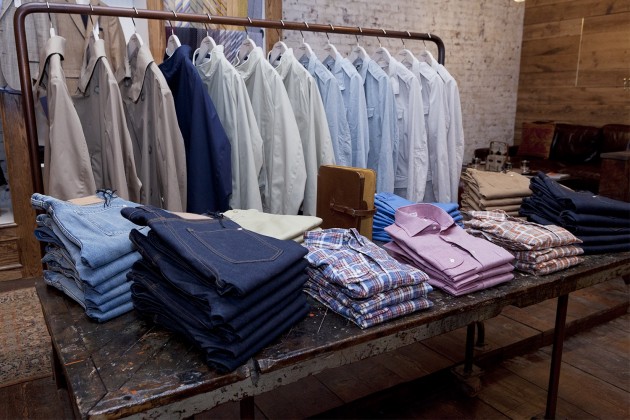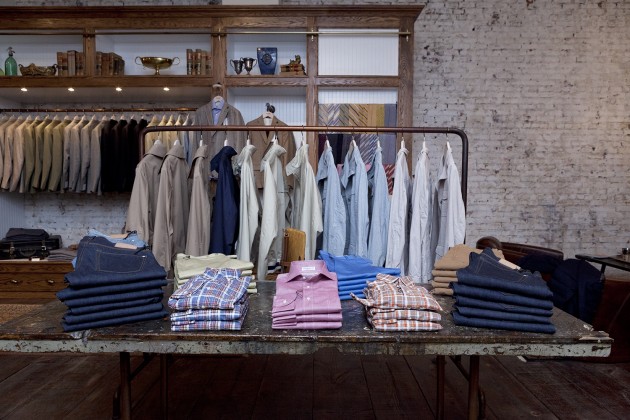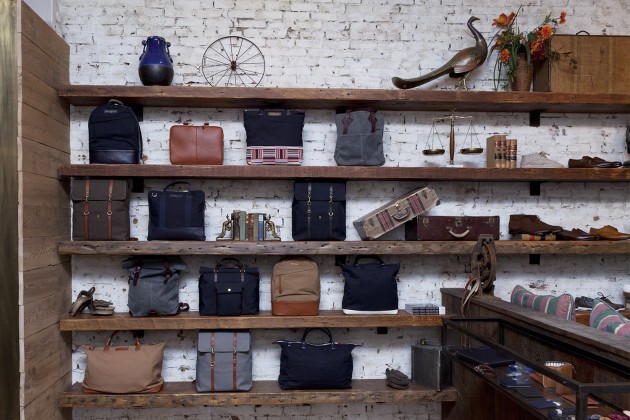 The store is located at 63 Crosby Street (between Spring & Broome).  For more information, visit their website: www.carsonstreetclothiers.com.
J.Press York Street Fall 2013: Ivy League Sport and Hunting Lodge
Published on Tuesday, 12 February 2013 16:13
Matt Bell

0 Comments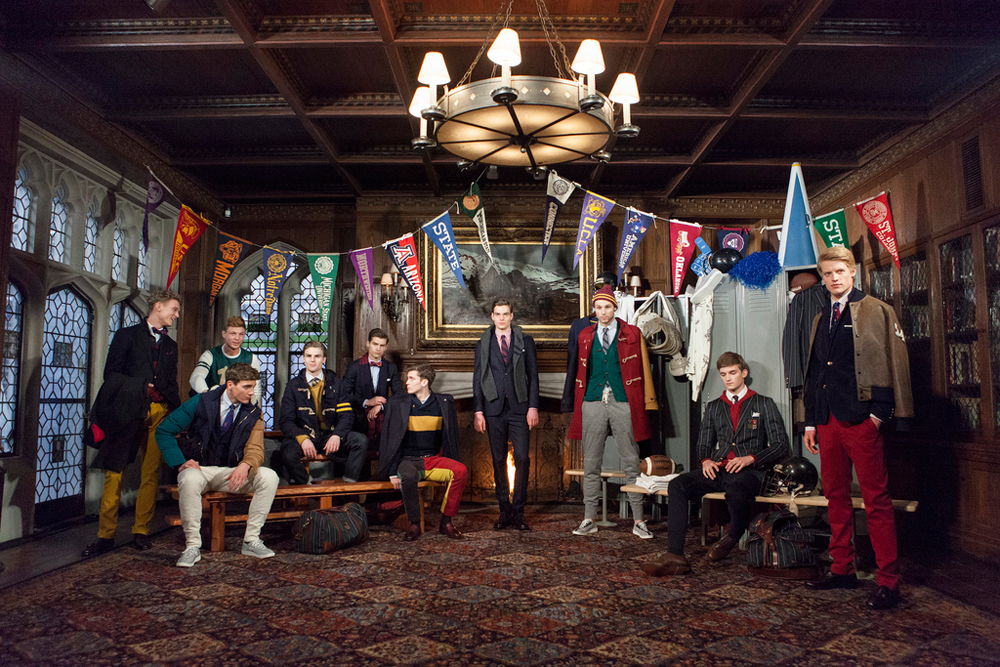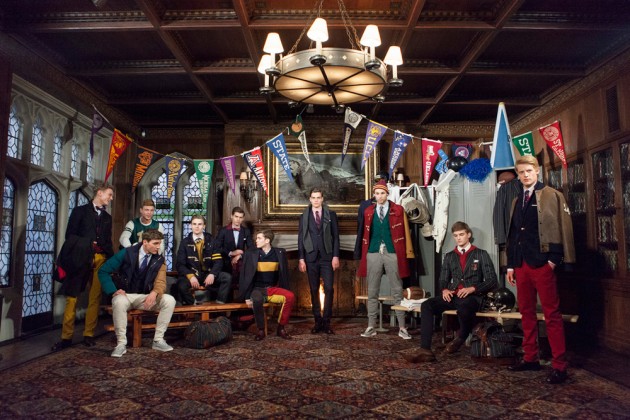 A bold combo of classic football and hunting filtered through J.Press York Street's vision of Ivy League style served as the focus of the J.Press Fall 2013 collection. Creative Directors Ariel and Shimon Ovadia (who you may know from their work at Ovadia & Sons) crafted football looks that went early 1900s, with the young players uniformed in matching wool turtleneck sweaters and some dressier suiting for a more polished look off the field. The hunting line has a relaxed, outdoorsy feel, and includes traditional cold-weather fabrics like rugged cotton camouflage and moleskin and fishnet pocket accents. Also some news—just after the show, J.Press York Street opened up they're first ever flagship at 304 Bleeker Street in New York City. The looks, post jump.
Related: Tim Coppens Fall 2013
NEWS: PARK AND BOND'S STYLISH FATHER'S DAY TIES WITH HEART
Published on Friday, 08 June 2012 15:00
Matt Bell

0 Comments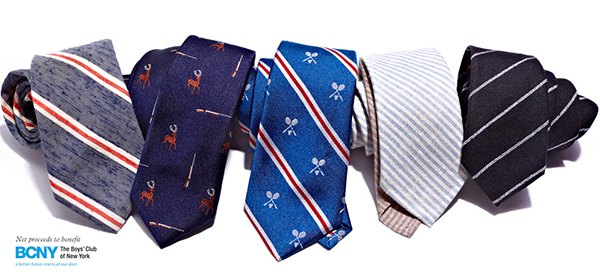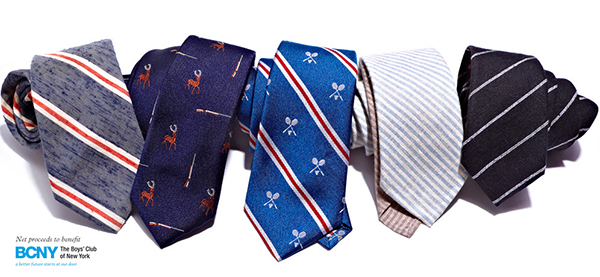 We thought we were safe from Father's Day ties—an entire Essential Homme gift guide for dads without mention of such hackneyed gifts happened, and, without any news in said category, we didn't feel at all guilty for it. 'Till we got a little email from the guys at Park and Bond telling us about stylish dads, ties, yada yada, father's day, yada yada, 100% of the proceeds going to the Boys Club of New York. Hold up. We love a charity cause, especially one as dedicated as a 100% donation. So we looked and lo and behold—ties as handsome as the 5 in this exclusive collection made by some of neckwear's top players (Ovadia & Sons, David Hart, Alexander Olch, Pierrepont Hicks, Fahlgren). The collection ranges from $98 – $140 and are unique in their style from rep to silk shantung strip. You could call it a Father's Day gift….you could call it a donation with an awesome reward…either way, someone is going home with a beautiful tie to cover their gracious heart. Go ahead, check it out here.
Related Posts:
Nick Wooster, A Cigarette, A Department Store and Other Cool Stuff
Nick Wooster + Orlebar Camo Swim Trunks