Posts Tagged 'Massimiliano Giornetti'
Hollywood Blooms at Ferragamo Spring/Summer 2013 VIP Launch
Published on Friday, 25 January 2013 11:30
Matt Bell

0 Comments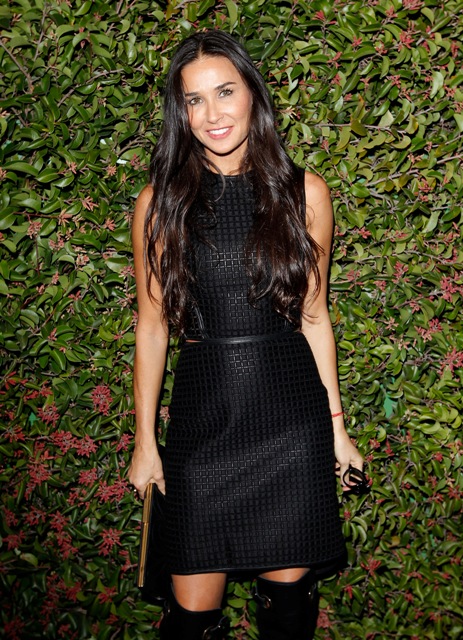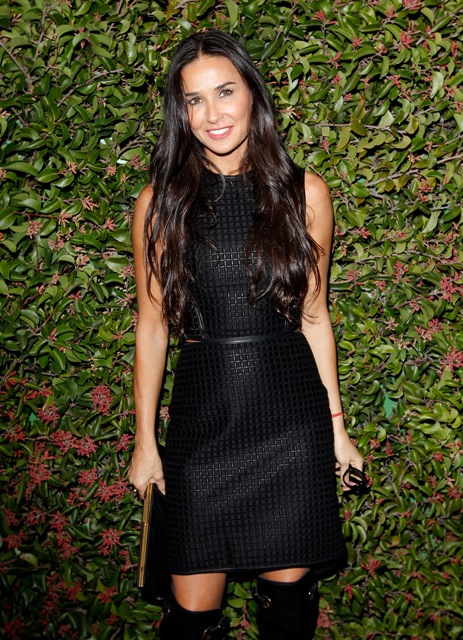 A few lot of things we love crossed paths last night at the Chateau Marmont in Los Angeles. Salvatore Ferragamo creative director Massimillian Giormetti, along with Harper's BAZAAR and Jacqui Getty, toasted the launch of the women's Spring/Summer 2013 collection with a star studded presentation and private dinner inside Bungalow 1 at the Chateau Marmont. The entire collection was on hand as were a good tranche of Hollywood/LA society elite, enjoying the night regaled in all manner Ferragamo—from full looks to gorgeous accessories. Certainly, LA was where the fashion scene was at last night. Check out beauties like Demi Moore (who, really wows in a Ferragamo dress), Emma Roberts, Rachel Zoe, Gia Coppola (all in head to toe Ferragamo) and Nicole Richie and Gia Coppola, both rocking the accessories. And for the guys, Evan Peters, Keegan Allen and George Kotsiopoulos looked nothing but debonair their range of Ferragamo men's looks. By the way, the collection releases this weekend. Check event pics after the jump.
Related: Favorite Five: Ferragamo Fall 2013 Menswear
…AND THE LOUVRE'S FIRST EVER FASHION SHOW IS BY SALVATORE FERRAGAMO
Published on Wednesday, 13 June 2012 15:19
Matt Bell

0 Comments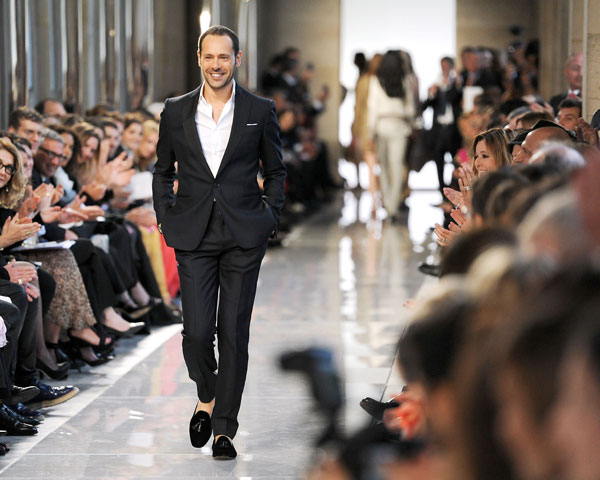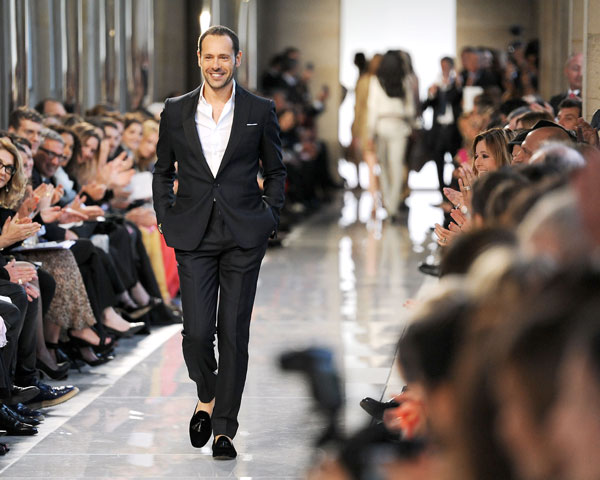 Maybe you've heard that yesterday Ferragamo made headline news by becoming the first brand in the history of fashion to show a collection (their 2013 womenswear resort) at Paris' famed Louvre Museum. Ferragamo, who hails from Florence, Italy, is sponsoring the Louvre's current exhibit,  "Saint Anne, Leonardo da Vinci's Ultimate Masterpiece," which pays homage the last piece of work by said Florentine cultural progeny.  Creative Director Massimiliano Giornetti sent his nude color palette, which was inspired by the Louvre and French fashion design, down a 120 meter runway under the Denon wing's colonnade. More than 500 guests flew in from around the world to view the monumental show including Oscar winner Hillary Swank and other stars like Freida Pinto and Leighton Meester—befitting of a global brand whose beginnings can be traced to making leather shoes for Hollywood stars back in the 1920′s. Were da Vinci to be in attendance, we'd venture to say, the Mona Lisa might have been in for a makeover. Check out all stunning video and images from the show and dinner after the jump.
The Looks
The Show and Guests
Backstage
The Party
The Louvre
Ferragamo's Caribbean inspired Spring/Summer 2012 campaign
Published on Friday, 13 January 2012 14:06
Matt Bell

0 Comments
What's better than staring out your window at…uh…January? A lot really…including this sneak-peak video of Ferragamo's Caribbean inspired Spring/Summer 2012 campaign. Expect a quick rush of serotonin as the video's jungle-beach realness sweeps across the screen, pulls you in and leaves you firmly planted in the middle of Creative Director Massimiliano Giornetti tropical inspired campaign. Videos like this usually enthrall us because they add a level depth to the designer's vision that is difficult to portray on the runway, but this shoot provided the extra pleasure of watching the perennially effectual Gisele Bundchen and ever so dapper Noah Mills model Ferragamo's looks to perfection.
"I had no doubt about who to feature in this campaign," explained Salvatore Ferragamo Creative Director Massimiliano Giornetti. "Gisele is the ideal woman to embody this Spring-Summer collection: extraordinary beauty and allure, naturally sophisticated at the same time. I've known Noah for ages: I couldn't see any other man by Gisele's side, equaling her force and sensuality while maintaining unaltered elegance. And I wasn't wrong: they're magnificent in Mikael's photos. He realized my vision, catching their very souls in a masterpiece of seduction, colour and light! Through their talents in beauty, my longstanding friends Tom and Luigi translated my aesthetic dream into reality!"
The campaign is a vision of a tropical paradise where a man and woman glow in absolute perfection: a gorgeous Gisele- radiant and sensual, transmitting an extraordinary vitality- with striking Noah Mills- stylish and intense, strong-willed and seductive. An endless summer beating to the eternal rhythms of a nature full of wonders, illuminated by flashes of colour, lit by the sun and caressed by the fragrance of exotic flora. Light blends with tactile sensations to create an absolute beauty without compromise.
PHOTOGRAPHER : Mikael Jansson
LOCATION : Golden Eye Resort, Oracabessa, Jamaica
FEMALE MODEL : Gisele Bundchen
MALE MODEL : Noah Mills
HAIR STYLIST : Luigi Mureno
MAKE UP ARTIST : Tom Pecheaux