Posts Tagged 'Aloha Rag'
ALOHA RAG SAMPLE SALE
Published on Thursday, 17 May 2012 10:24
Matt Bell

0 Comments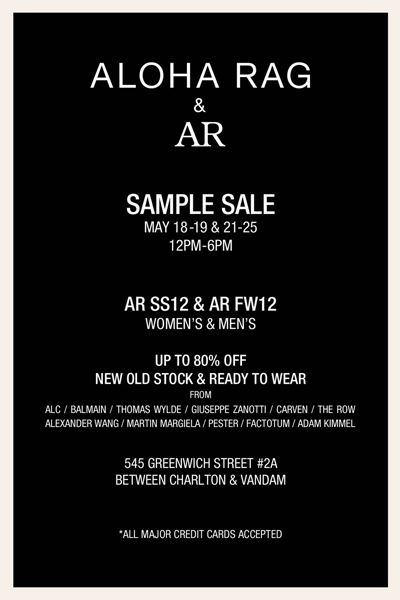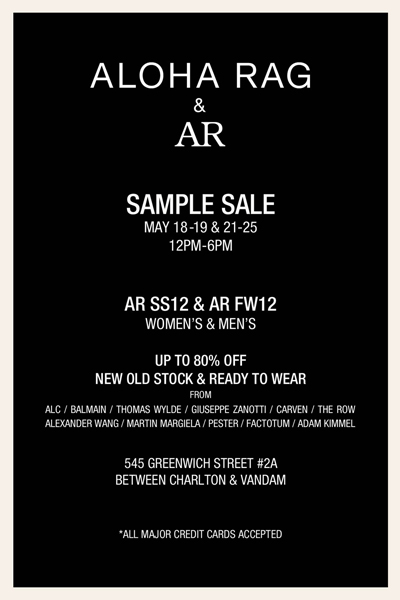 The weekend starts early for Aloha Rag fans.
Related posts: http://essentialhommemag.com/aloha-rags-website-renewal-sale/
ALOHA RAG'S "WEBSITE RENEWAL SALE"
Published on Wednesday, 25 April 2012 09:30
Matt Bell

0 Comments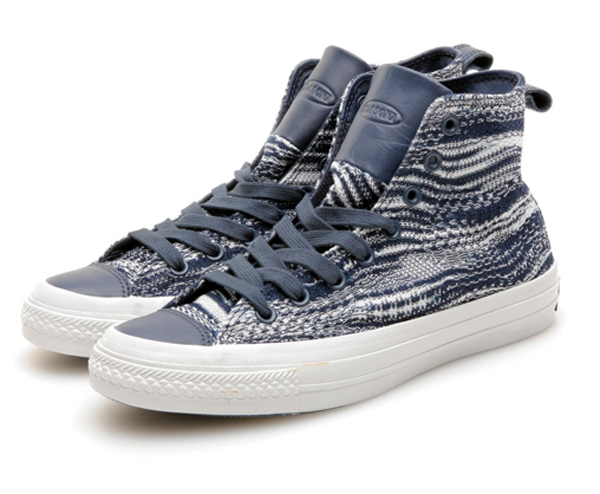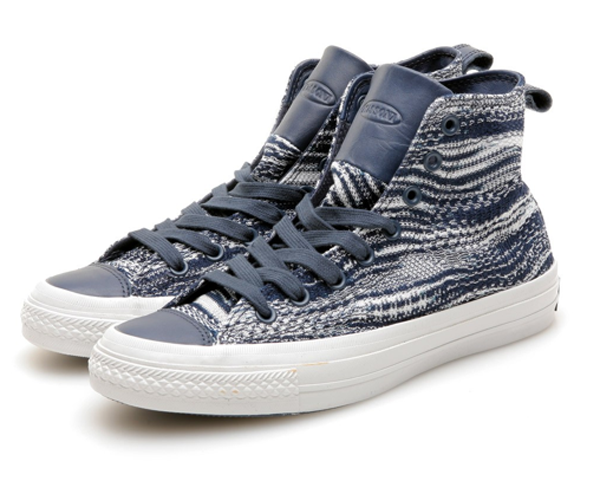 Not that the word "sale" ever really needs a qualifier, but we give credit to the guys at Aloha Rag for giving us this unusual but appropriate one. To the point—Aloha Rag has recently updated their website, really sprucing up their online shopping component, and to celebrate they're offering a slew of discounts that you can check out here (and mean you can save $30 on the Missoni X Converse sneaks in the picture), and something about "Thank You" points that work like air miles…but for fashion. We like.