ZZegna F/W 2012 collection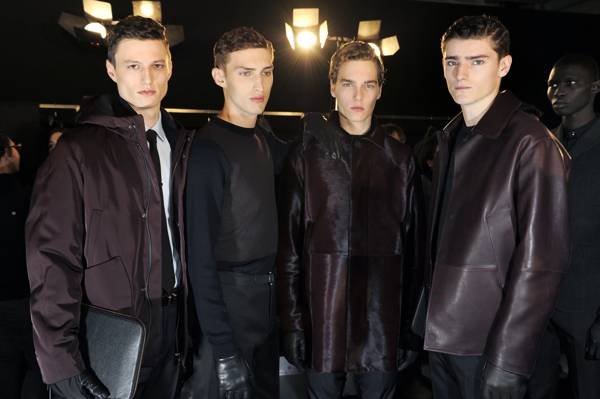 Creative director Paul Surridge's first outing for ZZegna plays out like a infectious groove from the most minimal of computerized music emanating from a modern day phonograph. Slim and crisp silhouettes are matched by coats and parkas constructed in protective volumes. His douse of technological eccentricity in the form of unforeseen elements like nylon hoods, rubber and copper accents and internal pockets for wireless devices is craftily wielded within a milieu of classic masculinity, most pointedly in his 1920′s inspired three piece suits.
Runway
Photographs by Ionà Montingelli
Backstage
Photographs by Guindani
Tags: menswear, milan fashion shows, Paul Surridge, ZZegna A/W 2012, ZZegna Autumn/Winter 2012
Trackback from your site.