Key Looks: Calvin Klein Collection F/W 2012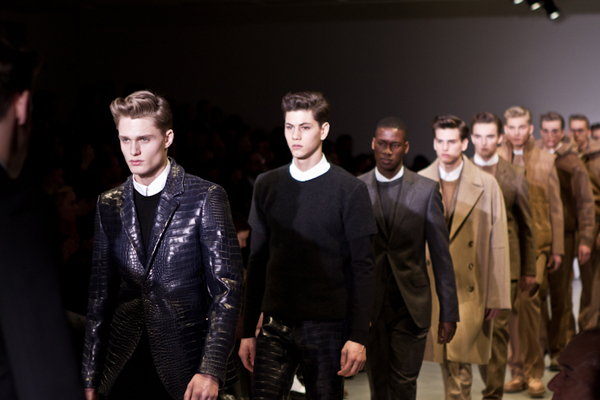 Klein's indispensable classics were updated with modern shapes, proportions and textures recalling fast-paced city life and an always-on-the-go charm. To protect this dynamic gentleman who most likely dashes from the gym to the office and then to the VIP room at the most exclusive night club in town, creative director Italo Zuccheli has inventively incorporated alligator skins into beautiful felted wool hoodies, pants and dinner jackets. Camel, grey, black and navy add a casual stateliness to voluminous outerwear and vibrant diffused light print suits.
Tags: Calvin Klein, Calvin Klein A/W 2012, Calvin Klein Autumn/Winter 2012, Italo Zuccheli, menswear, milan fashion shows
Trackback from your site.