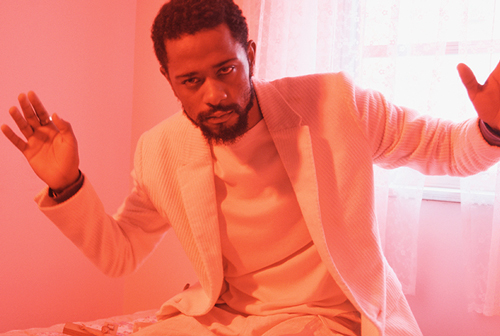 Lakeith Stanfield is an Enigmatic King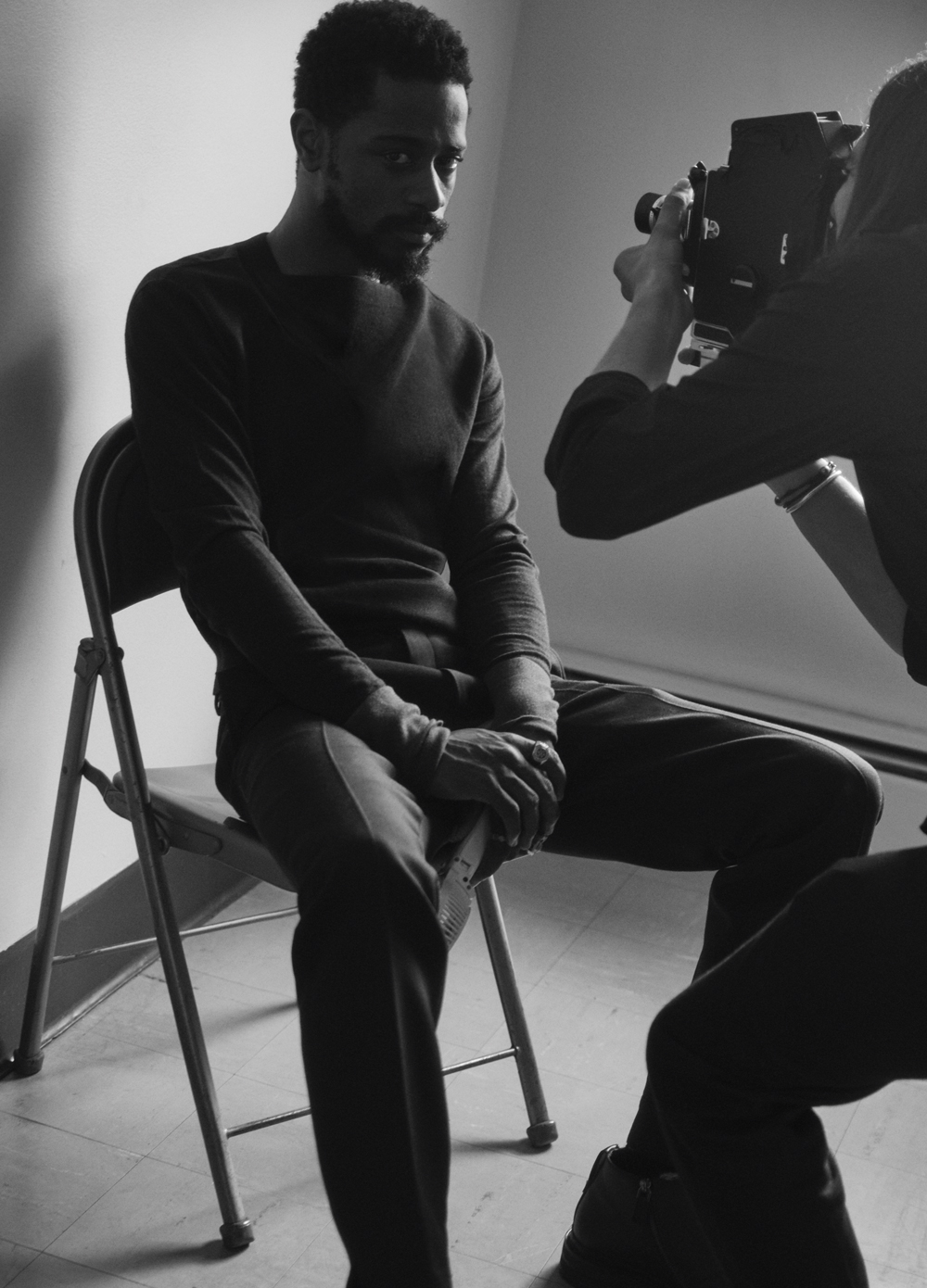 Wearing Ermenegildo Zegna Couture.
Photographed by David Roemer.
Styled by Terry Lu.
On the day of our interview, Lakeith Stanfield (whose Twitter name simply read "nobody") tweeted to his 138,000 strong and responsive following. "If i was being myself in interviews i wouldn't say one word," he wrote, before quickly deleting it. (He's a frequent post purger across all social platforms.) When I bring it up, hoping to get at least one word from the enigmatic man of the hour, and star of the summer breakout hit Sorry to Bother You, he laughs.
"You can't really get a scope of a person through an interview, nor can you get it through Twitter or Instagram. You can get what people give out and what they wanna show, but you can't really get down to the nuances of what makes a human being what they are on these platforms," he explains, in between sips of wine from a plastic cup. "It's insane that sometimes we think that's the case, particularly with celebrity, we think 'interview equals insight,' and I don't necessarily think that that's the case. An interview is still a role I'm playing. I'm still giving you what I want you to see."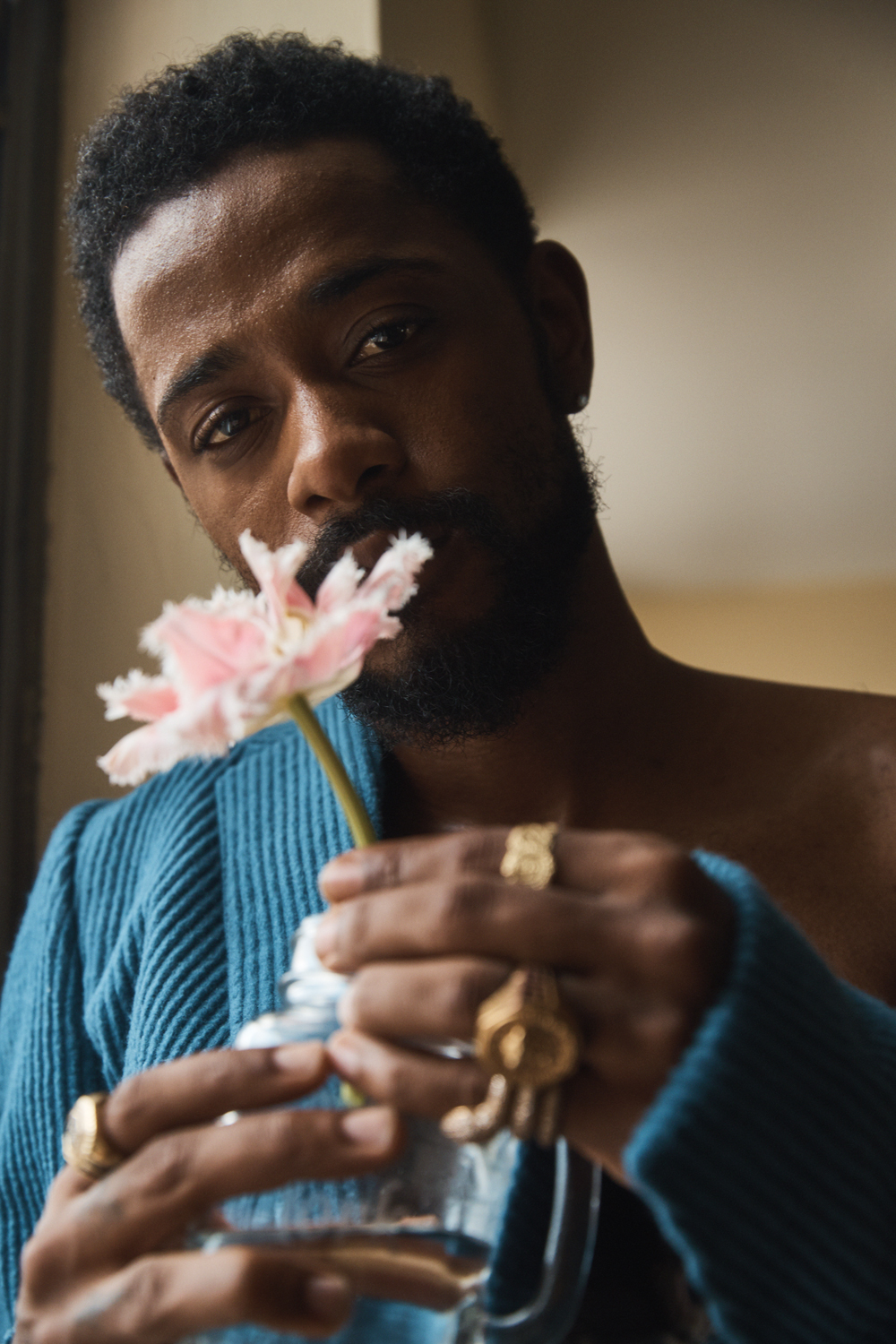 Stanfield remains in control with a firm grasp on what we want to see. He's not a completely private person—he once tweeted out his phone number so followers could call him just to chat— but seems generally uninterested in flirting with the nature of his growing celebrity, or oversharing. He occasionally posts videos of himself portraying different characters on Instagram—one instance, a freestyle rap video, received backlash for including homophobic and misogynistic language, forcing him to post a follow-up video apologizing for the incident. Both were deleted shortly after. He navigates the line between being approachable while still maintaining distance from people trying to figure him out, which is near-impossible and ultimately besides the point.
The 27-year-old actor was born and raised in San Bernardino, California, a suburb an hour outside of Los Angeles, where he's currently based. He prefers the quiet calm of the West Coast. "City life tends to be a little more imbalanced than I like, and I prefer more balance in my life," he figures. "I guess I prefer to be a little more on the outskirts."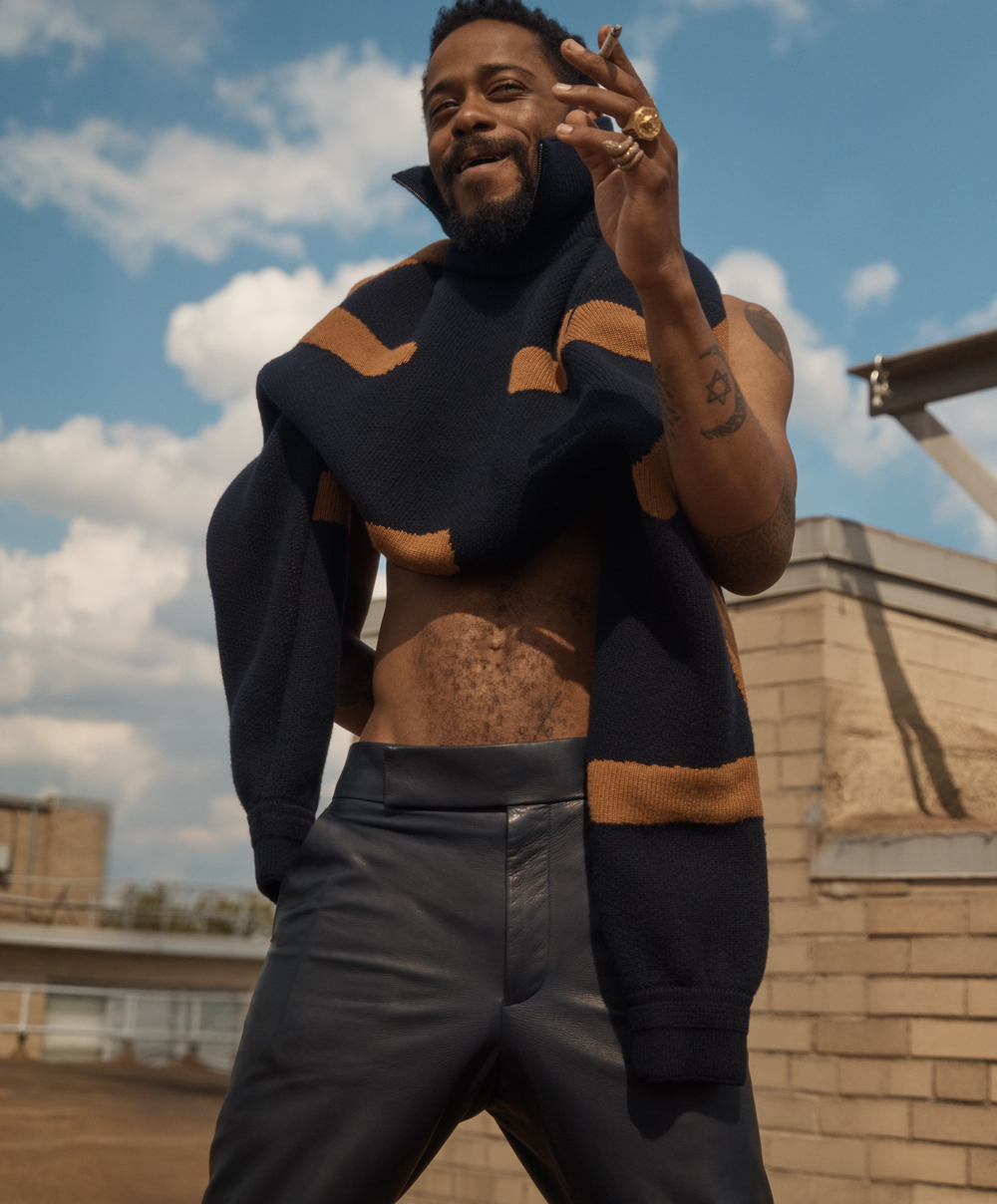 Regardless of his penchant for life on the fringe, Stanfield's increasing profile continues to pierce through the Hollywood mainstream. His films are often met with general acclaim and award recognition. In 2014, he played civil rights activist Jimmie Lee Jackson in the historical film Selma, which was later nominated for the Academy Award for Best Picture. In 2015, he portrayed Snoop Dogg in Straight Outta Compton, a biopic about the rise of hip hop pioneers N.W.A., which received an Academy Award nomination for Best Screenplay. He co-starred in last year's widely lauded political horror Get Out, written and directed by Jordan Peele in his feature-length debut. It was nominated for Best Picture and won the Academy Award for Best Screenplay.
He currently stars in the praised FX series Atlanta, after a chance meeting at a club with the show's creator and co-star Donald Glover essentially found him cast on the spot. Stanfield plays the fan favorite Darius, a zen visionary who loves guns. He often chooses roles that are more idiosyncratic, making him one of the most intriguing character actors of the moment.
"I think that naturally I'm more attracted to roles that kind of go in line with the reality that I know, and the reality that I know simply doesn't, most times, fit into stereotypes," he tells me, about how he approaches each project. "I think that it's naturally my course to do things that speak to me and that tends to be things outside the scope of someone's imagination."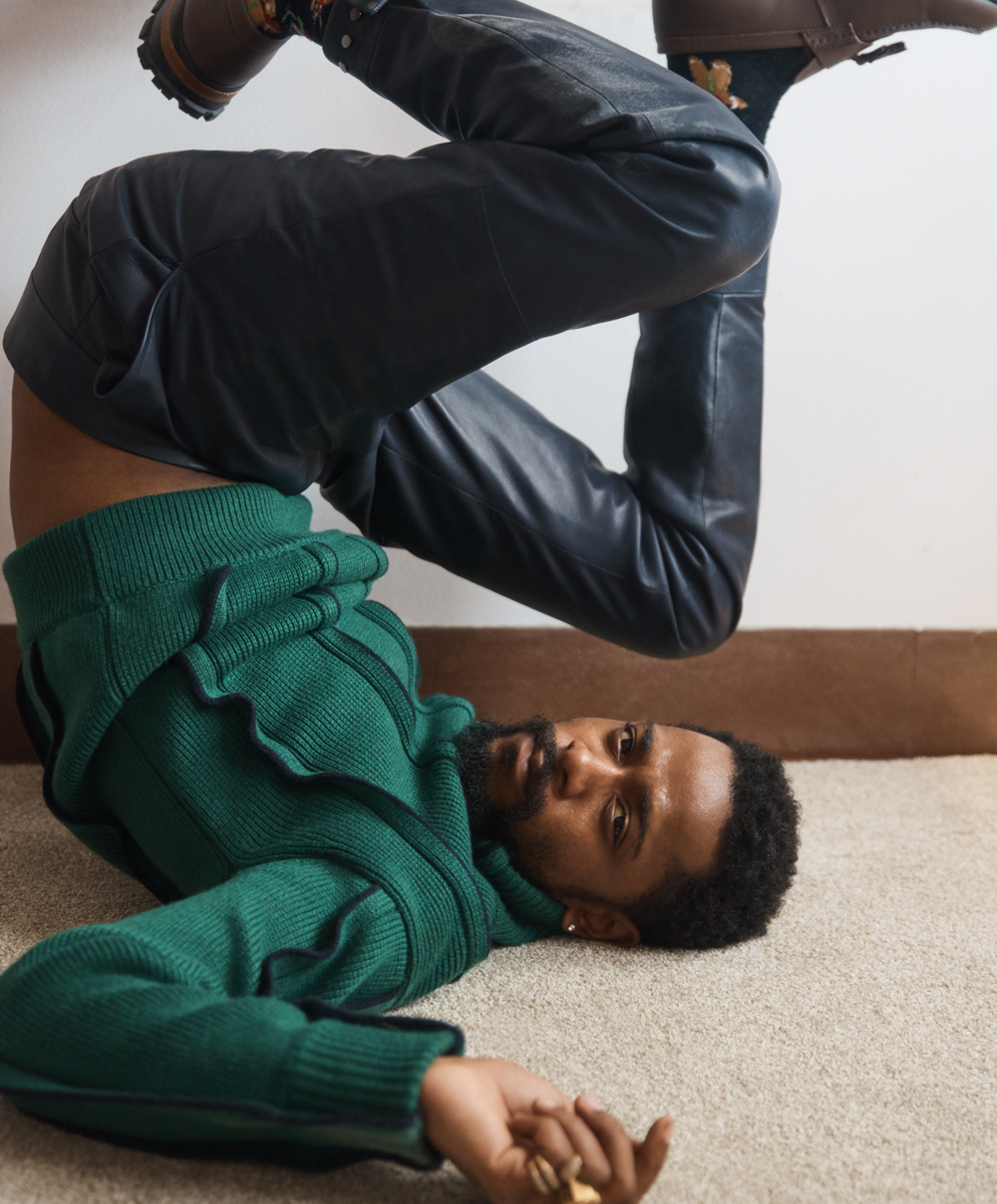 His latest, Sorry to Bother You, which premiered at Sundance Film Festival, goes far beyond the scope of imagination and then some. It's a stylishly searing social satire by rapper/ producer turned filmmaker Boots Riley (in his film debut) that grabs you by the collar and rattles you to the core. Stanfield plays young telemarketer Cassius Green, who rises through the ranks of his corporation after learning how to utilize his 'white voice' before becoming caught up in a conspiracy that threatens his morals and humanity. Cast alongside an impressive roster including Tessa Thompson, Danny Glover, and Armie Hammer, Stanfield's steadfast performance carries the film through all its explosive glory.
"Sorry to Bother You is in that vein, where we use absurd, crazy things to give a different perspective to things that happen in real life," he says. "I think that life is absurd, so naturally I would be drawn to stories that are a little more absurd. I don't shy away from things."
Stanfield's performance is staggering in its unflinching honesty, in which he's able to command a scene while simultaneously portraying sincere vulnerability. It's moments like these that feel most authentic and give the audience the closest look at the true artist.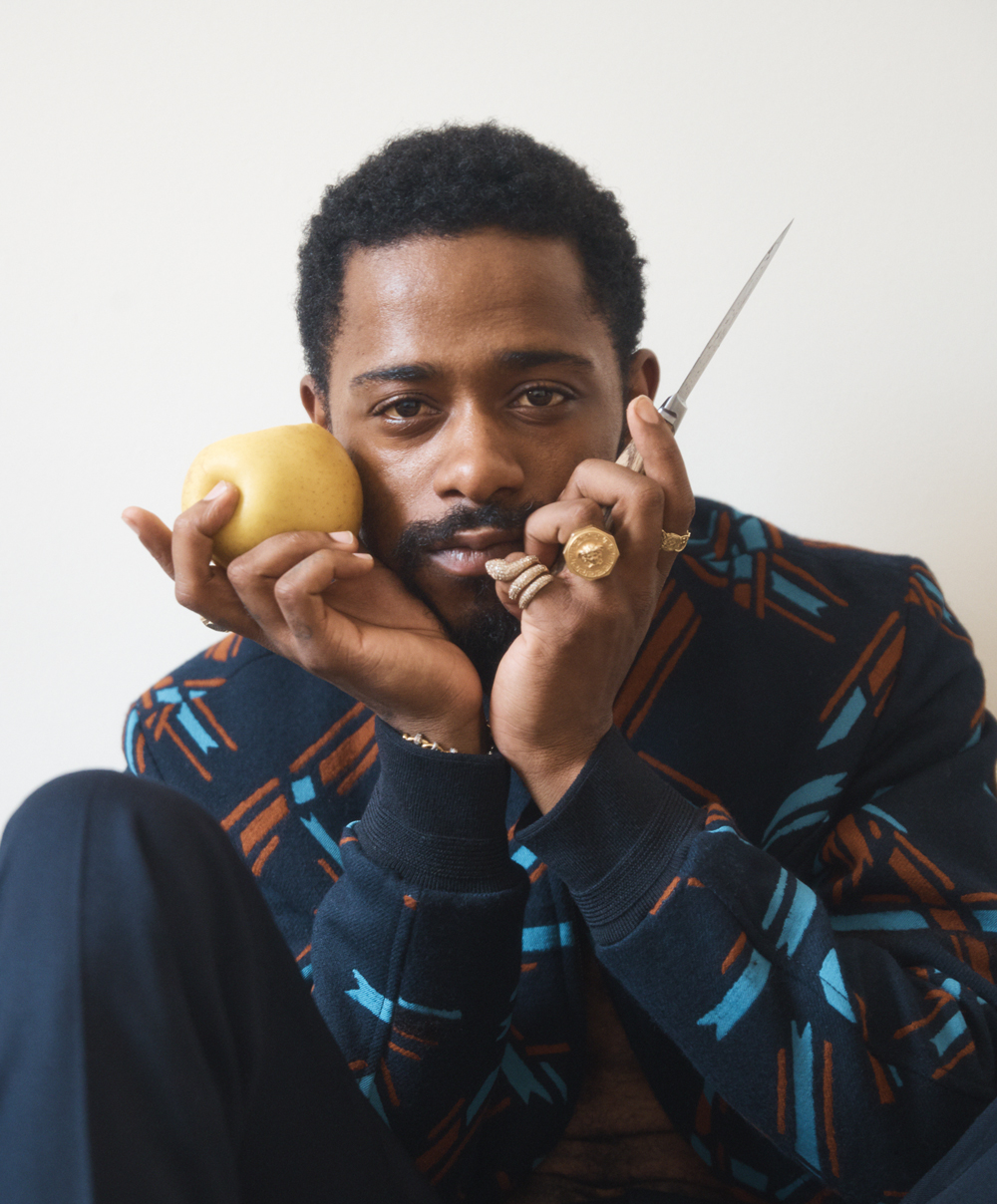 There's a covert wisdom that occasionally gets eclipsed by Stanfield's own eccentricities, which extend beyond the screen into his public persona. His aloofness is frequently commented upon, as he likes to toy with anyone who attempts to figure him out. Yet he demonstrates a clear element of restraint—with every weird remark he shares, he gives you just enough to think about without revealing too much. He keeps you on your toes. He gives you what he wants you to see.
This fall, he'll portray an NSA expert in The Girl in the Spider's Web, the sequel to the sleek and brooding The Girl With the Dragon Tattoo (2011). It's his first taste of a true action film, but it's "not a typical action film," he clarifies. He's also working on some music. He was featured on a song with Riley's group The Coup for the Sorry to Bother You soundtrack, and has plans to release his own stuff. Right now, he's listening to Marvin Gaye. "Such a brilliant artist, all the way around. For me, him as a singer is how I envisioned acting, being able to take on different roles and personas, and I think he did that."
"I think the things I wanna do will be revealed to me," he says, regarding his plans for the future. "As I grow, I'm beginning to get a little bit of a clearer idea of the things that I wanna be a part of. But because I'm constantly growing, I don't know yet."
This story was lifted from the Fall 2018 issue of ESSENTIAL HOMME, available now.