Author Archive
Root for Team USA with Ball and Buck's New America Collection
Published on Tuesday, 01 July 2014 11:43
Evan Ross Katz

0 Comments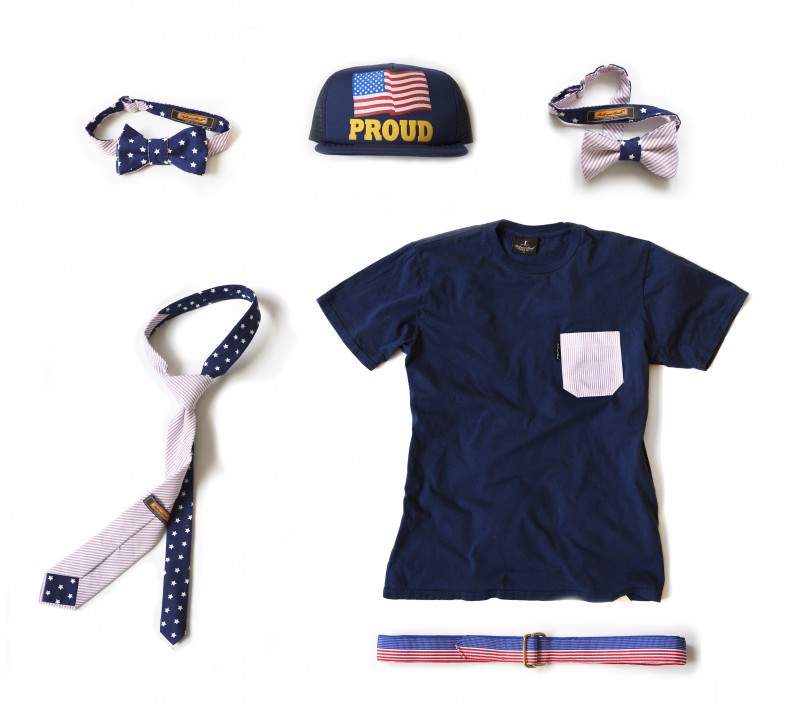 It's a big week for America. For starters, this great nation turns the big 2-3-8 this Friday, Independence Day — that's a Betty White (92) + a Ralph Lauren (74) + a Tom Cruise (51) + a Miley Cyrus (21)! But first up, today—as if nationalist spirits couldn't get any brighter—is the highly anticipated USA VS. Belgium match at the FIFA World Cup. And while Americans cannot change what some might call less than favorable odds (Belgium has given up only one goal so far in Brazil), they can control their pride for USMNT thanks to Ball and Buck's newest capsule collection, appropriately dubbed: The America Collection.
"The World Cup is an incredible time of pride for all countries who participate, says Mark Bollman, President and Founder of the lifestyle brand. "With the America Collection, we've made a series of Stars and Stripes infused products that allow you to show off your patriotism with quality clothing that is, for once, actually made right here in America. Go team USA!"
From shirts to belts and totes to lighters, Ball and Buck has taken your summer essentials and Americanized them.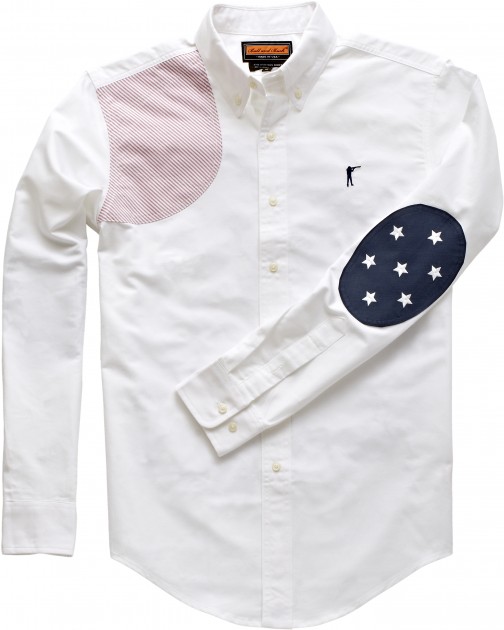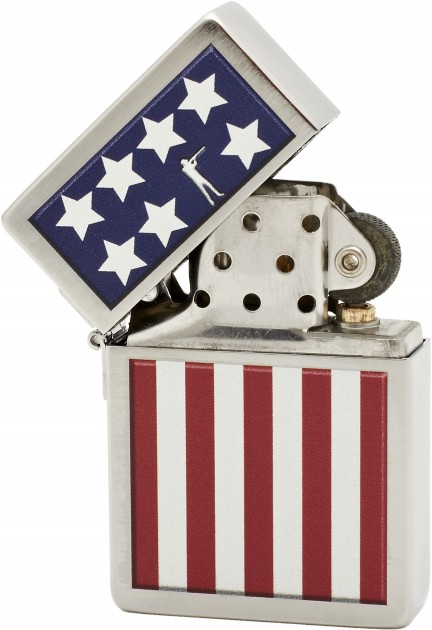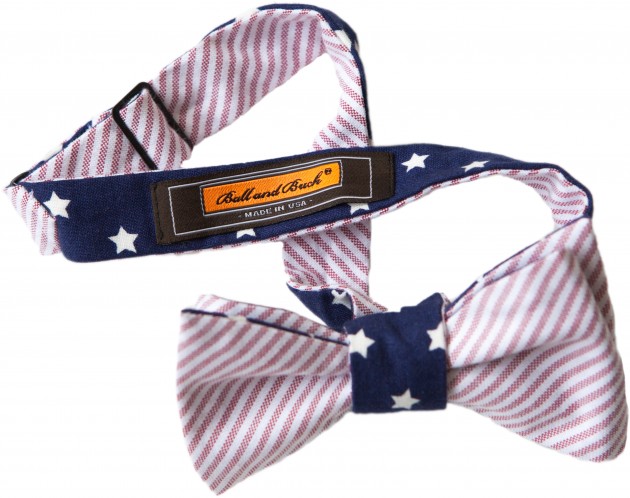 Check out the entire collection, available now online.
Images courtesy of Ball and Buck.
'Transformers 4′ Opened with $100 Million in Sales Despite Critics and Fanboys' Distaste
Published on Monday, 30 June 2014 14:00
Evan Ross Katz

0 Comments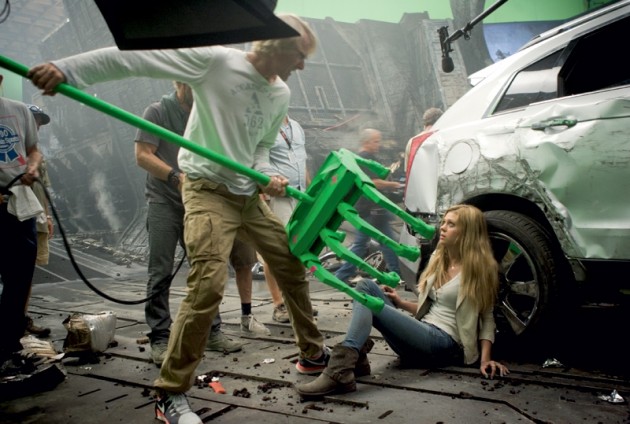 Read pretty much anything written about the film, and it's easy to see that movie critics alike have not cozied up to Transformers: Age of Extinction. The movie received a 17% fresh rating on Rotten Tomatoes, a 32 (out of 100) score on Metacritic, and a slew of shade from cinema connoisseurs everywhere, including Richard Lawson's (for the win) with:
"So, it's been five years since the Battle of Chicago, from the third Transformers movie, and Shia LaBeouf's character is nowhere to be seen. Instead we've got Mark Wahlberg, playing a robotics-obsessed inventor from rural Texas. And if there are two things everyone thinks of when they think of Mark Wahlberg, it's "science" and "Texas," so already this movie is off to a logical start."
But what Transformers films do have (this one, the three before it, and the likely hundred that will proceed), is the support of unrelenting fanboys. So much so that, critics be damned, the film was able to rein in an estimated $100 million during its opening weekend. Add another $200 million (you read that right) and you've got the international sales included. This is easily the top movie debut of the year and a career high for the film's star Mark Wahlberg.
Giving no care to the air, director Michael Bay recently spoke out about some of the franchise's more critical fans saying, "They love to hate, and I don't care. Let them hate. They're still going to see the movie. I think it's good to get a little tension. Very good."
That Michael Bay, so sensitive.
Images courtesy of Collider and Paramount Pictures.
@youdidnoteatthat and the Counter-Consumption of Social Media
Published on Thursday, 26 June 2014 11:25
Evan Ross Katz

0 Comments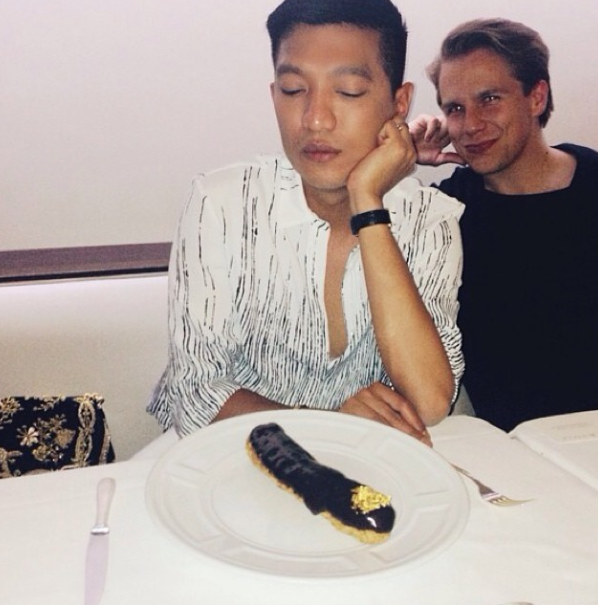 Parody social media accounts are one way to cast irony on the narcissism—and often-fraudulent nature—of social interactions on the interweb. As Karley Sciortino of Slutever recently wrote, "Social media is probably ruining my life, but at this point, without it, it's almost like I wouldn't have a life." All the same, parody accounts can "ruin lives" too, in some instances igniting police raids and First Amendment lawsuits.
But it's not always anarchy! Eli Yudin and Carey O'Donnell created the parody Twitter account @nottildaswinton in 2012, gaining the praise of notable publications and even Swinton herself. "She reached out to us and told us she was a fan of it," O'Donnell commented, "which we were happy about knowing that she understood we weren't mocking her, but celebrating her eccentricities in this exaggerated character of herself."
And then there's the food. #foodporn with over 30 million posts, #eats with more than 225,000 posts, and #eeeeeats toppling 120,000 posts. Not to mention the recent denouncement that avocado toast is "the most annoying food on Instagram." And so emerged the counter-consumption of a newborn account @youdidnoteatthat, speaking the truth in this mixed up world of far too many macarons and ice cream cones used as props. The handle features often familiar faces (deceptively) consuming high-calorie snacks with colorful commentary.
Here's some of the account's best fashion-centric entries:
That time Kate Hudson smiled at a piece of cake. And then…didn't eat it. #youdidnoteatthat
She didn't eat it. Too much sand in the buns.
Oh my gosh look they come already in their own little trash bags! How convenient!! #youdidnoteatthat but#youdidblockthat Emily Schuman.
What he really wants to know is if those cupcakes are Paleo approved.
Coco, the consummate professional, actually pulls this off. Christian on the other hand seems to think he's holding a grenade. We can actually smell his fear.
A regram from our favorite @bryanboycom who is the consummate fashion professional. His disdain for that "magnum-flavored, chocolate covered rectangular donut with macaron filling" is palpable.
Images courtesy of Instagram.
Adam Levine Did Not Have Sexual Relations With That Woman
Published on Wednesday, 25 June 2014 14:52
Evan Ross Katz

0 Comments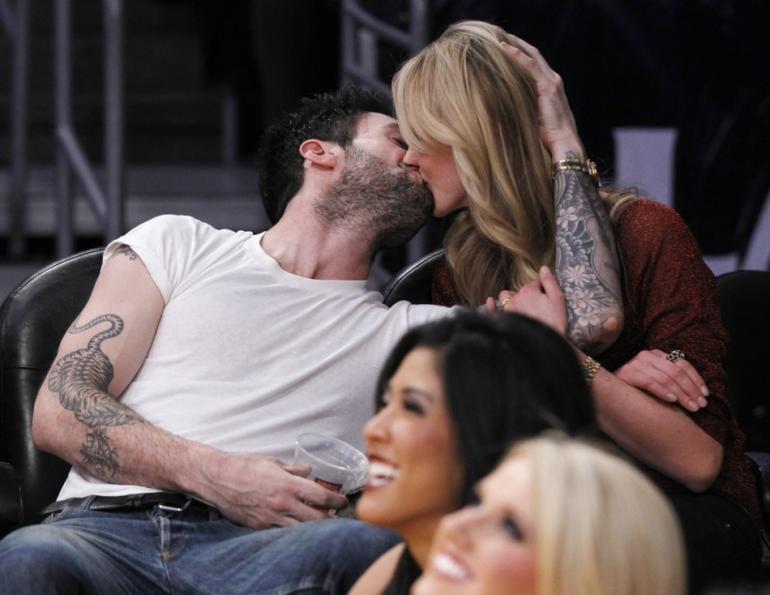 Proactive spokesman ("I actually suffered…"), industry coach on The Voice, and Beverly Hills, 90210 musical guest Adam Levine has something to get off of his chest. Appearing on Howard Stern's Sirius XM radio show yesterday, June 24, the Maroon 5 frontman finally spoke out about his name's inclusion on Lindsay Lohan's infamous sex list.
"I did not have sexual intercourse with Lindsay Lohan," Levine said. "I will swear on anything that you ask that I have never had sex with Lindsay Lohan!"
"Did anyone have sex with Lindsay Lohan?" Stern pressed. "A lot of people probably did," Levine quipped. He wasn't done, bringing actor James Franco into the fold. "Here's the problem: I bet you if we brought her in here and you asked her to her face, 'Did you have sexy with James?' she'd say yes."
Image courtesy of IB Times.
Your First Look at 'Jurassic World'
Published on Tuesday, 24 June 2014 13:59
Evan Ross Katz

0 Comments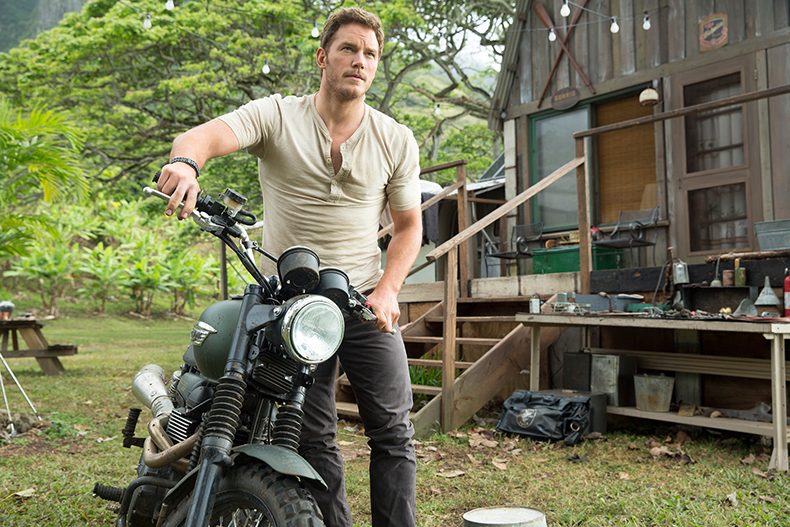 We're still about another year away from the release of Jurassic World, the fourth installment in the Jurassic Park franchise. While the original two sequels were released four years apart respectively, the new film will see its release 14 years (of developmental hell) after Jurassic Park III. Directed by Colin Trevorrow (hand-picked by Spieldberg himself), Jurassic World will feature Chris Pratt (Parks and Recreation), Bryce Dallas Howard, Jake Johnson (New Girl), Judy Greer (Arrested Development), and star of the original film, B.D. Wong will reprise his role of Dr. Henry Wu.
To tide us over until then, George W. Bush's daughter Jenna (now a Today show correspondent) was sent on-location to a fictionalized Jurassic World theme park, where 20,000 guests are invited in the movie daily to dance with the dinos. According to the story, attendance at the park eventually diminishes so the owners decide to open a new attraction. A move, as Pratt astutely points out that "doesn't go so well." Get the full scoop on Jurassic World below, and be sure to watch through the end, when Jenna is not so amused by co-host Matt Lauer accusing her of cheating in a running race with some of the kids in the film.
Image courtesy of Universal Pictures.