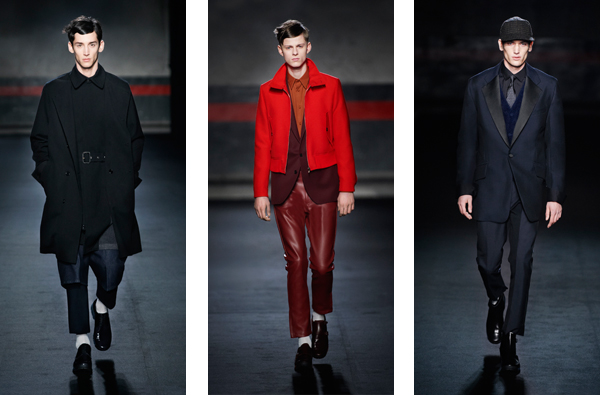 Contrasts in proportion, colors and fabrics speak to the powerful relationship between love and insecurity, which just so happens to be the inspiration behind this collection. The looks combine the traditional with the technical an awkward yet somehow charming manner—Harris tweed with vinyl, mohair with fake fur and silk. Shirts and sweaters skew baggy while pants are cut short and are often layered. Pops of bright reds and blues punctuate the collection's base of black dark blues.
Tags: Acne A/W 2012, Acne Autumn/Winter 2012, menswear, Paris fashion shows
Trackback from your site.